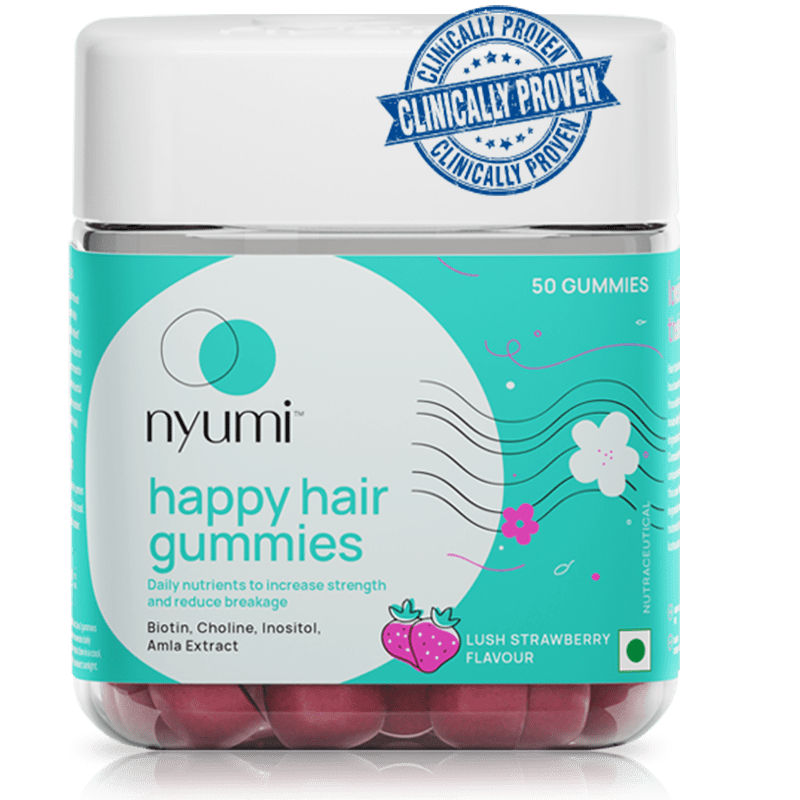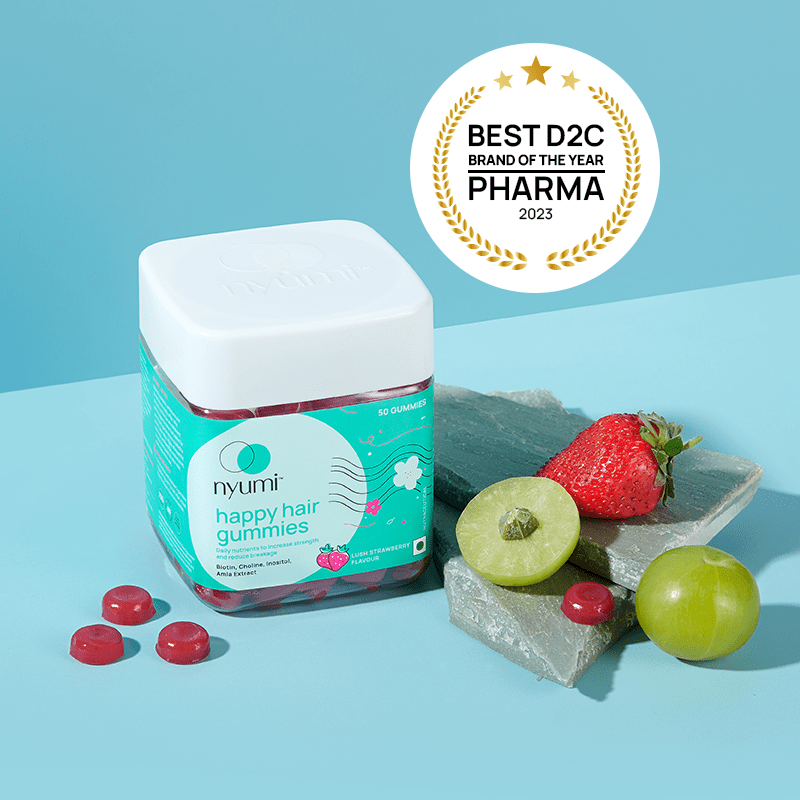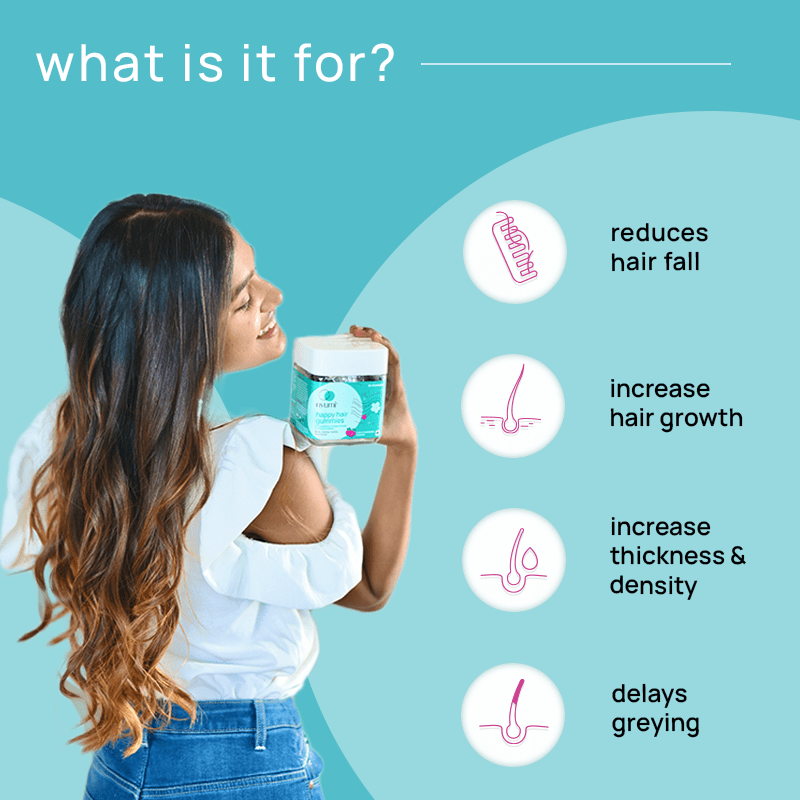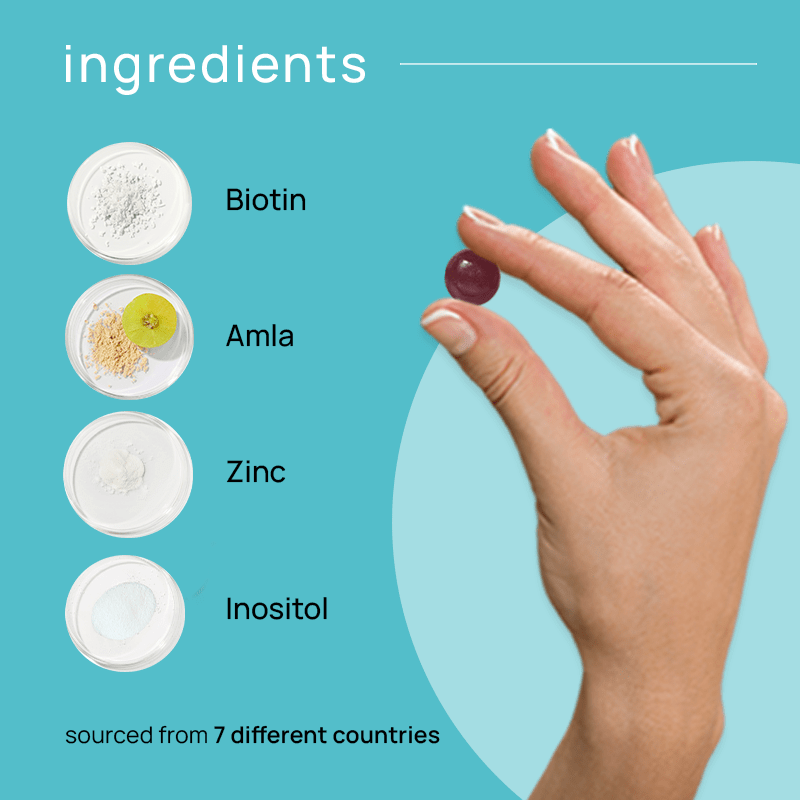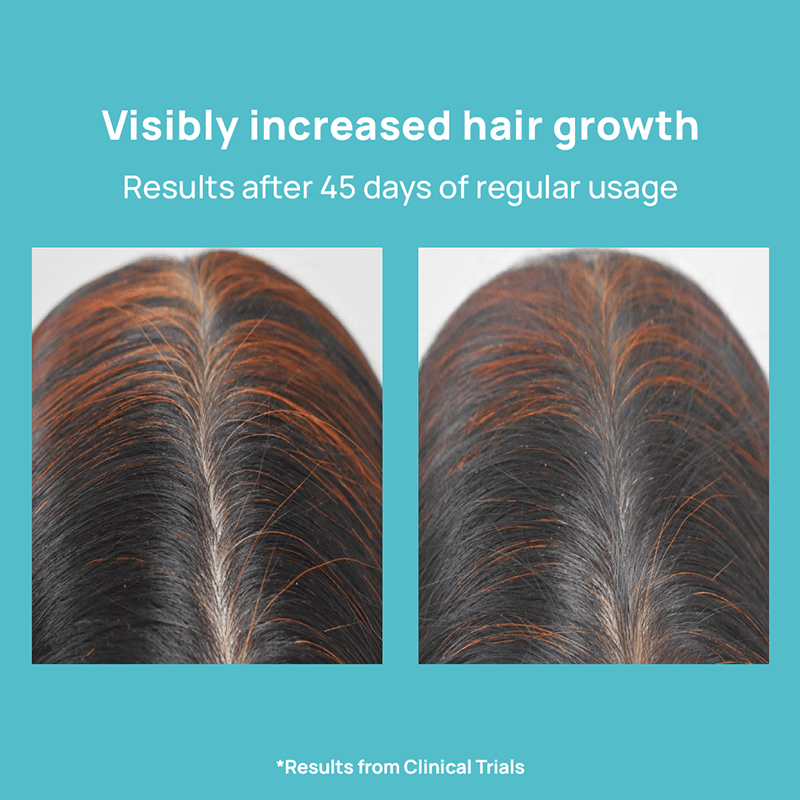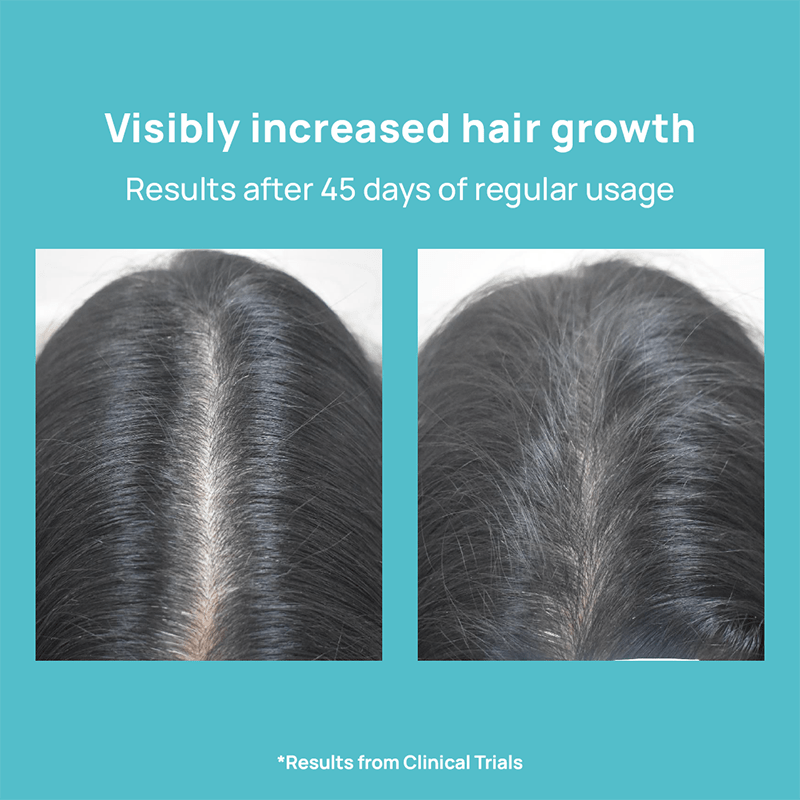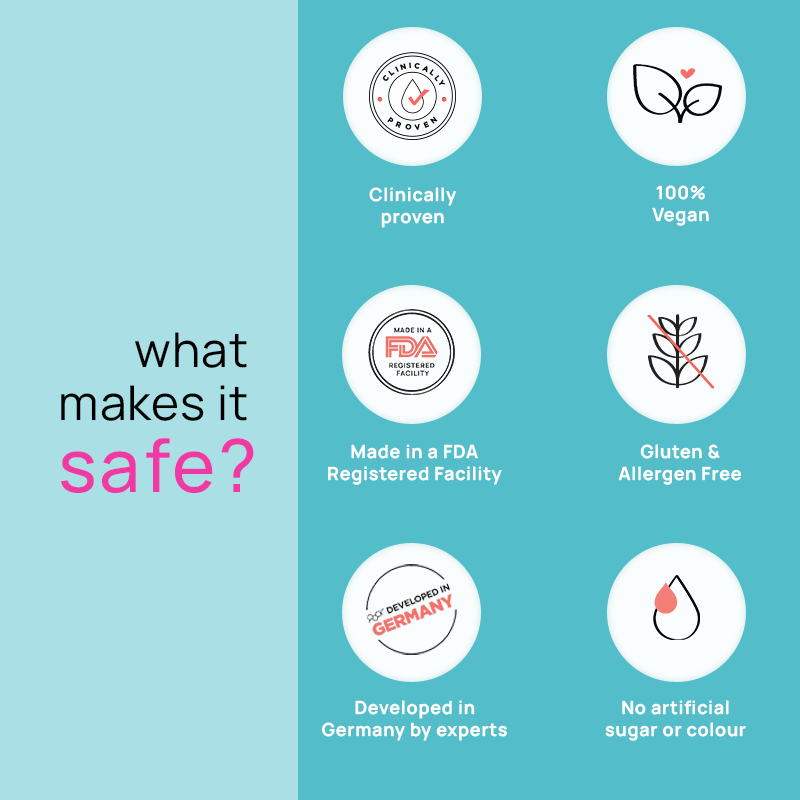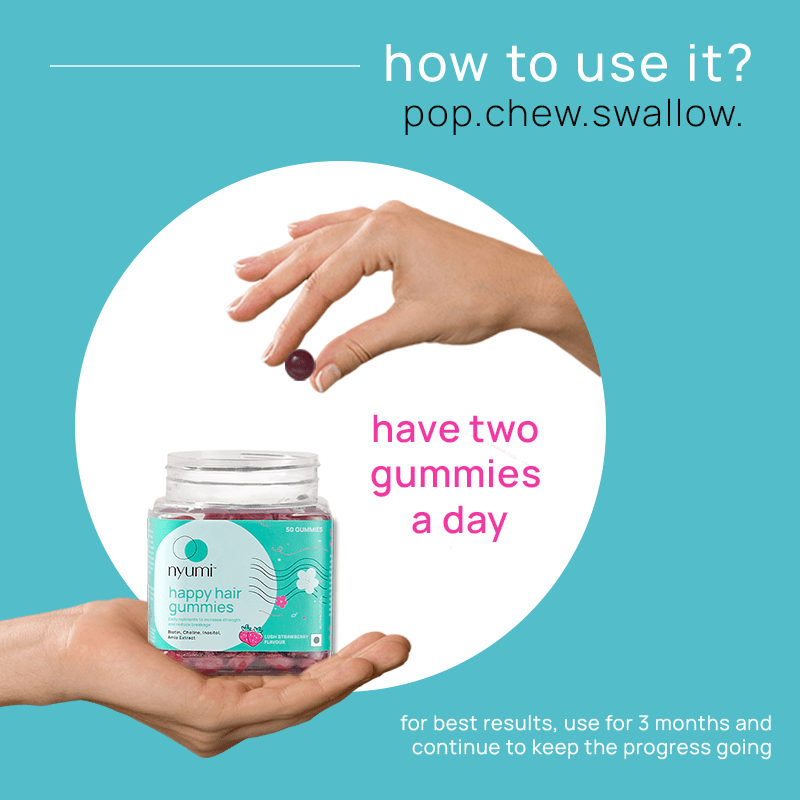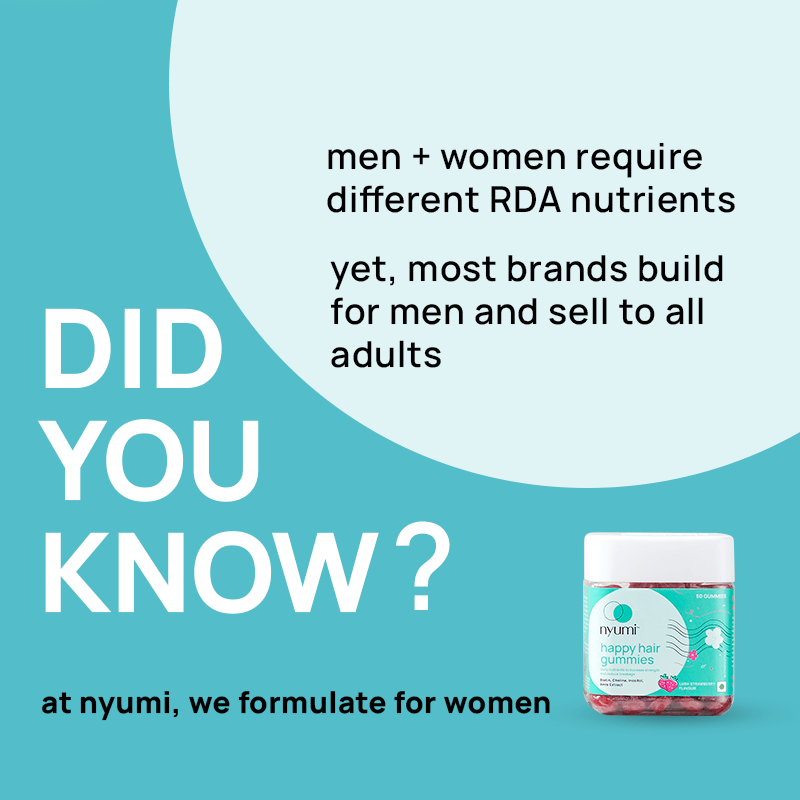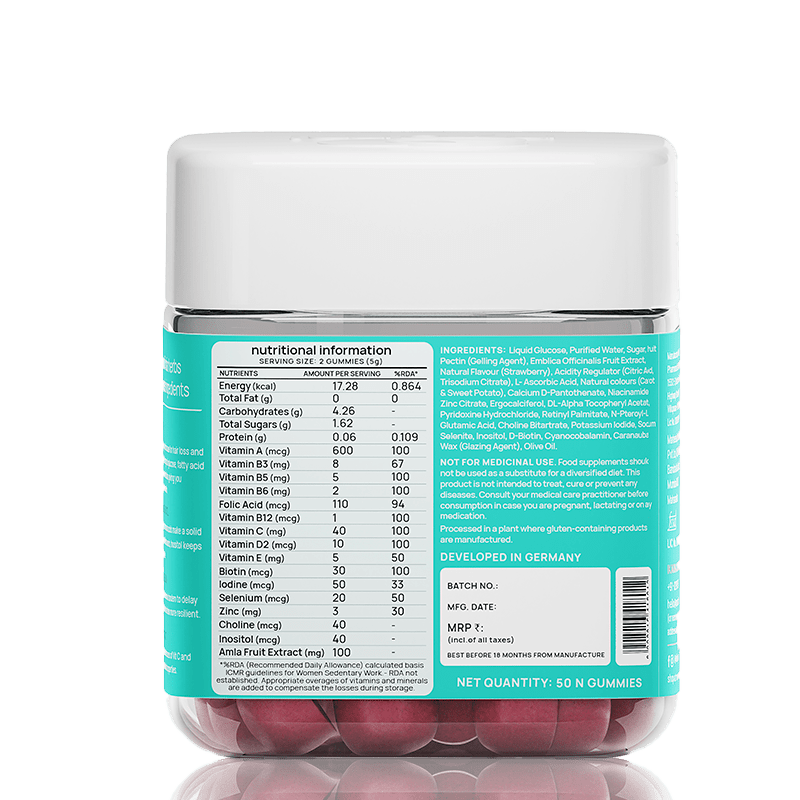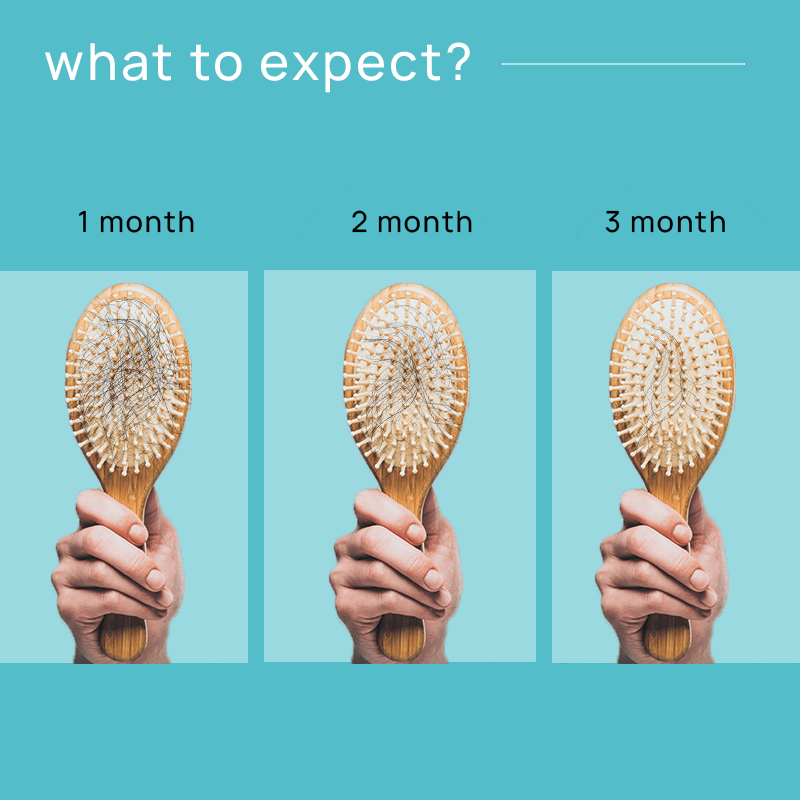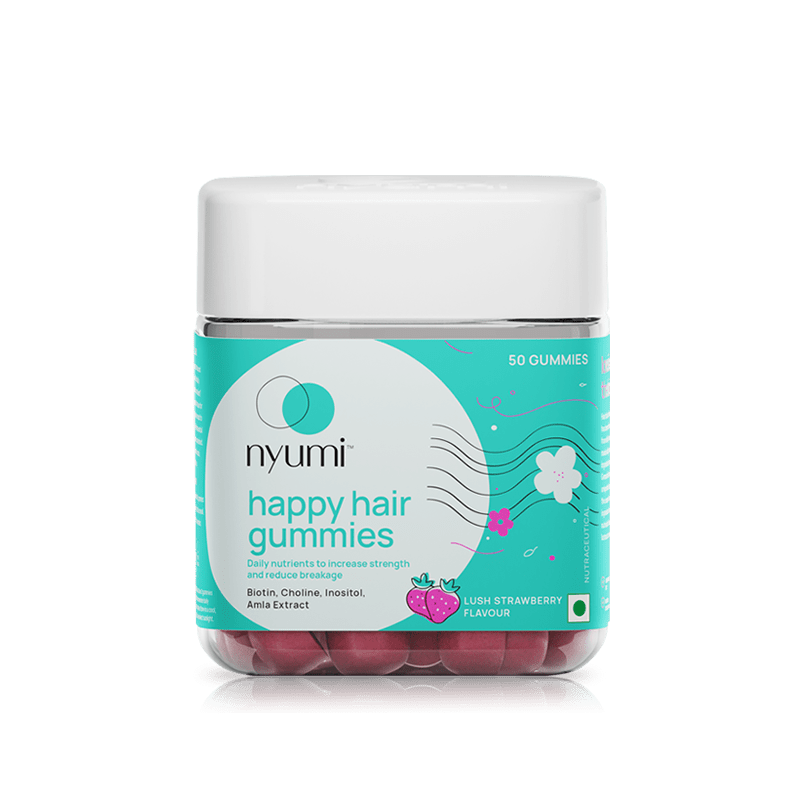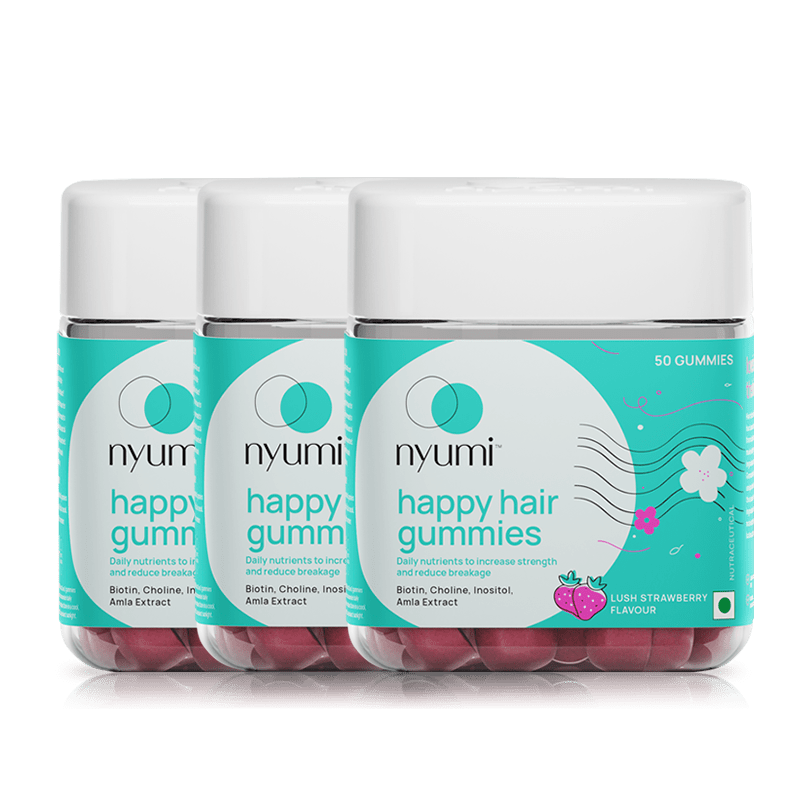 biotin hair gummies
Sale price

₹ 790

Regular price

₹ 990
20% OFF
50 gummies | 25 days supply
LOOK FORWARD TO
Delaying Grey Hair
Reduces Hair Breakage
Reduces Hairfall
Healthy Nails
Nourished Hair
Increased Root Strength
STORE IT RIGHT
Store in a cool, dry place not exceeding 25°C, away from direct sunlight. Keep on your dresser and add to your morning skincare routine.
DAILY DOSAGE
Take 2 gummies together, daily. Simply chew and swallow - no water required.
A perfect balance of Western and Indian nutrients
Our non-active ingredients help with important tasks like binding active ingredients, nutrient stability and absorption.
clinical trials
Nyumi hair gummies are clinically proven
CLINICALLY PROVEN TO REDUCE HAIRFALL
*based on third party clinical trials, conducted on 36 users
Nyumi Biotin Hair Gummies are clinically proven to reduce hair fall in 90 days. Users also report that hair strength increases and breakage reduces with hair becoming more dense.
CLINICALLY PROVEN TO INCREASE HAIR GROWTH
*based on third party clinical trials, conducted on 36 users
Nyumi Biotin Hair Gummies have nutrients that increase hair growth. Hair Growth Speed increases 89% in just 90 days. The anagen and telogen ratio (hair in growth phase) also increased significantly, meaning hair loss is decreasing.
CLINICALLY PROVEN TO INCREASE SHINE
*based on third party clinical trials, conducted on 36 users
Nyumi Biotin Hair Gummies are effective in improving Hair Gloss and Shine, and reduce dullness, as assessed by Glossmeter GL 200. In 90 days, hair gloss improved 124%
VISIBLY INCREASED HAIR GROWTH
Results after 45 days of regular usage
Before
After
*Results From Clinical Trials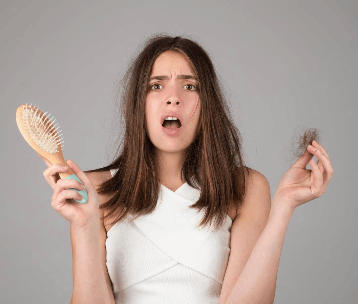 Hair Hair Everywhere?
Worried about your hair fall? Tried home remedies and other solutions that didn't work? It's time to try Nyumi Biotin Hair Gummies, packed with the nutrients your hair needs. Try these if you:

Try these if you:
are experiencing hair fall
want your hair to grow faster
have hair that is dry and damaged
can see some grey hair
are looking for strong, nourished healthy hair
find your nails chip easy
only good choices. no compromises.
Vegan
Gluten and
Allergen Free
No Artificial
Colour or Flavour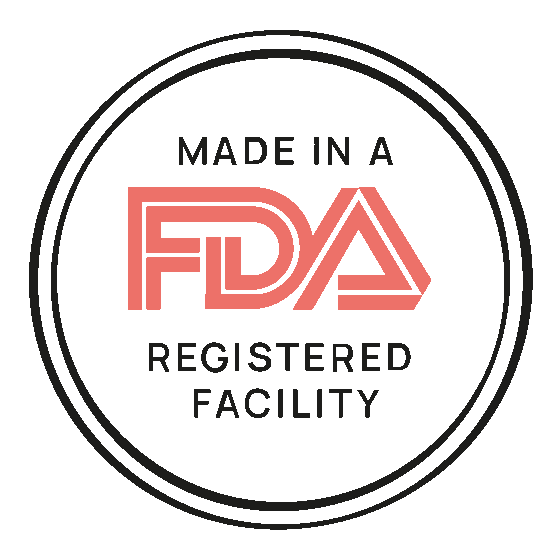 Made in a FDA
Registered Facility
Clinically
Researched Ingredients
No Fine Print
meet our ingredients
A perfect balance of Western and Indian nutrients
A perfect balance of
Western and Indian nutrients
BIOTIN
AMLA EXTRACT
CHOLINE
INOSITOL
SELENIUM
ZINC
VITAMIN A
VITAMIN C
VITAMIN E
VITAMIN D2
VITAMIN B3
VITAMIN B5
VITAMIN B6
FOLIC ACID
VITAMIN B12
IODINE
BIOTIN

A part of the Vitamin B family, biotin helps convert food into energy, which is key for nourishment. While it helps maintain the nervous and digestive systems, its most visible benefits include improved hair, nails and skin. That's because it supports metabolism of protein-building amino acids (keratin) essential for hair and nail health. Regular intake of biotin can check hair fall, and help improve length and thickness of tresses, and keep nails from becoming brittle, chipping and cracking. We've used 100% RDA-approved levels of biotin, to ensure each dose is both effective and safe.

AMLA EXTRACT

This sweet-tart fruit has been around in Indian medicinal sciences for centuries. It contains 600mg of Vitamin C in every 100gms, making it a rich source for Vitamin C. It contributes to collagen synthesis. Its antioxidant properties keep free radicals in check and help prevent premature greying.

CHOLINE

Choline is an important nutrient found in the cell membrane and its role is to help cell division. Hair growth takes place in a cycle, and cell division is the phase where new cells are created, increasing the length of hair by pushing old cells forward. Choline is made by the liver, but only in small amounts, which is why dietary supplementation becomes essential to get enough of this helpful nutrient. When Choline teams up with Inositol, they turn into a power-packed duo that supports hair health.

INOSITOL

Inositol is a part of the Vitamin B family and plays a vital role in many body functions. It helps regulate various hormones, which in turn can help keep hair thinning in check. It works well when partnered with Choline, another nutrient essential for hair health.

SELENIUM

Selenium is a trace mineral, which means the body needs it in a small amount. But it's an essential nutrient because of the important role it plays in fighting free radicals and protecting from damage. A lack of selenium could show up as premature greying of hair. Replenishing the body with it can go a long way in maintaining skin and hair health.

ZINC

This nutrient packs a punch in just a small dose. Zinc, known as a trace mineral required in small amount, is used by over 300 enzymes for important chemical processes in the body. It helps make hair more healthy and resilient, preventing hairloss or prematuring greying. It supports cell division that helps in repair of damaged cells, key to healthy skin. It also contributes to a healthier immune function. We've used Zinc citrate since it can be efficiently absorbed and used by the body.

VITAMIN A

Vitamin A deserves our love for more reasons than one. It plays an important role in maintaining good skin health as well as promoting immune function. We're made of cells and tissues, and Vitamin A works to keep surface tissues healthy by reducing pigmentation and assisting the natural production of collagen. It also helps in the creation of cells that form a part of immune responses against infectious diseases.

VITAMIN C

This one's quite an all-rounder! Vitamin C helps to improve skin tone, delay ageing, boost immunity, and also works to keep infections at bay. Our body creates more free radicals when triggered by stress, poor diet and lifestyle choices. This results in cell damage and even chronic disorders over time. Vitamin C delivers antioxidants, which are key to fight off free radicals. When taken regularly, it helps skin stay healthy and improves immune function.

VITAMIN E

E is for essential? We may safely say so. Vitamin E is required by the body for an array of functions from keeping cells healthy and reducing inflammations to fighting free radicals and supporting the immune system. Vitamin E has always been famous for replenishing skin and hair cells. It does so by protecting cells from oxidative stress caused by free radicals. Its anti-inflammatory properties help repair cells and antioxidants help prevent hair loss due to cell damage.

VITAMIN D2

Vitamin D2 is a hardworking nutrient that plays several roles. It helps the body absorb and regulate essential minerals. It also supports cell division for repair of damaged cells, helps reduce cell inflammation, and contributes towards keeping the immune system healthy. What's more, studies show that regular intake of Vitamin D helps improve the quality of sleep, too.

VITAMIN B3

Better known as Niacin, this water-soluble vitamin is a co-enzyme that is vital to several body functions. It helps in maintaining hair and skin health as well as supporting the production of sleep-hormone melatonin. Vitamin B3 also complements Biotin, another essential nutrient for healthy hair, so every dose works effectively towards nourished and healthy hair.

VITAMIN B5

Think of this nutrient as a detox or spa for your lovely locks. Vitamin B5, also called Pantothenic Acid, helps hair recover from stress, and prevents premature greying. Hair suffers stress from external factors like heat styling, sun exposure, and strong hair products. Stress could be internal, too. But Vitamin B5 regulates stress hormones in the body and increases the production of melanin. When combined with other essential nutrients, it also helps repair damaged hair shafts.

VITAMIN B6

This water-soluble Vitamin is also known as pyridoxine. Its chief roles in body function include supporting cell growth, and helping in the production of melatonin and serotonin that are required for restful sleep. It also helps maintain normal synthesis of cysteine, an amino acid responsible for keeping hair healthy. Since the body cannot create B6 on its own, it is essential to include it through external sources like food or supplements.

FOLIC ACID

This multi-talented nutrient takes care of hair like no other. Folic acid or folate helps in creation and circulation of red blood cells, which are food for hair follicles. It converts energy from food, making it available for many processes including hair follicle stimulation. It also prevents premature greying and supports healthy cortisol levels important for hair growth cycle. Staying regular with folic acid over time can help unlock more benefits like improvement in hair volume and lustre.

VITAMIN B12

Hair loss or early greying very often isn't an isolated issue; it's a symptom of deficiencies. Vitamin B12 is an essential nutrient in maintaining hair health. It keeps hair follicles nourished by supplying them with red blood cells. Nourished hair follicles means reduced hair loss and delayed greying. A Vitamin B12 deficiency tends to be common since it isn't produced by the body and has to be derived through dietary supplementation. We've got you covered.

IODINE

Good nutrition is an interconnected network in the body, and iodine is a chief example of this. The thyroid gland is responsible for producing hormones that help the repair and growth of cells. This includes hair follicles, too. That's why a deficiency in iodine shows up as hair loss, along with thyroid-related issues. Getting enough of iodine daily will keep thyroid hormones in check, and hair follicles in place.
quiet companions
Citric Acid

Mumbai

Fruit Pectin

Germany & Italy

Cane Sugar

Villupuram

Glucose Syrup

Karnataka

Trisodium Citrate

Mumbai

Natural Colour

Chennai

Natural Flavour

Germany

Coconut Oil

Chennai

Olive Oil

Spain

Locust Bean

Turkey

Carnuaba Wax

USA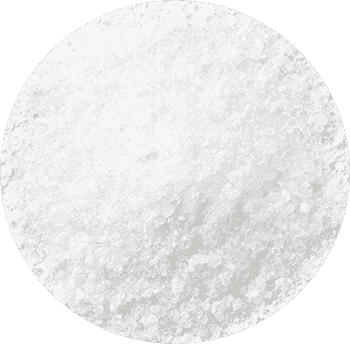 Citric Acid
If you love the tasty tang, it's thanks to this ingredient that regulates the pH to keep the structure firm.
Mumbai
Fruit Pectin
The glue that binds the gummy. Naturally derived from fruits, it is a cleaner alternative to gelatin.
Germany & Italy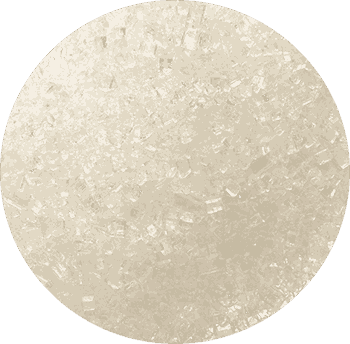 Cane Sugar
The sweetness and texture to each gummy comes from this responsible replacement to artificial sweeteners.
Villupuram
Glucose Syrup
From fingertips to your taste buds, each gummy's structure, moistness and flavour is sealed in thanks to this ingredient.
Karnataka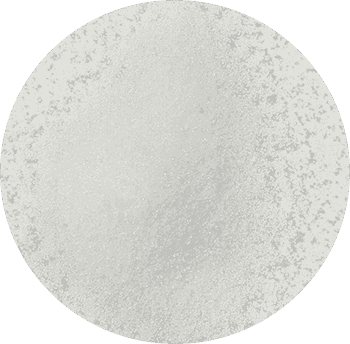 Trisodium Citrate
Gummies get you going, and this ingredient keeps them going for you. It maintains the texture, firmness and pH level of your gummies.
Mumbai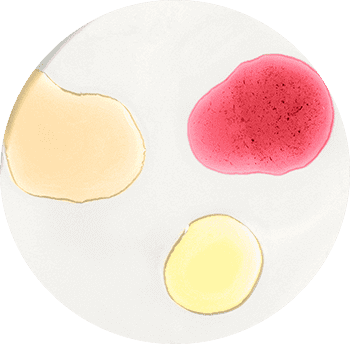 Natural Colour
Extracted from vegetables, we used natural colours to add vibrancy to each gummy.
Chennai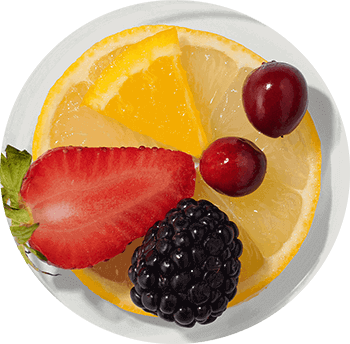 Natural Flavour
To give your taste buds as treat minus the guilt, we used flavours extracted from fruit juices. Enjoy a burst of fruity deliciousness daily.
Germany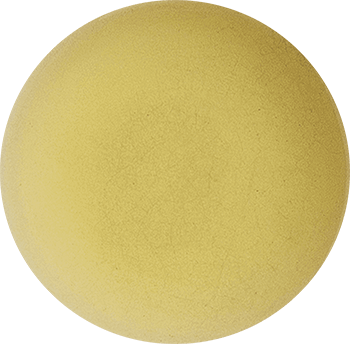 Coconut Oil
Gummies are no fun if they turn sticky, mushy or too hard. We use Virgin Coconut oil to make sure your gummies stay the way they arrived.
Chennai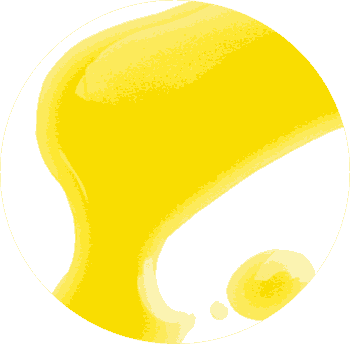 Olive Oil
Gummies are no fun if they turn sticky, mushy or too hard. We add Olive oil to make sure your gummies stay the way they arrived.
Spain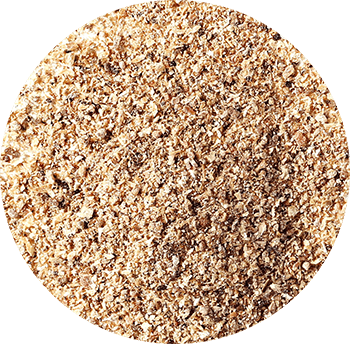 Locust Bean
Extracted from the seeds of the carob tree, this helps keep the gummies plump.
Turkey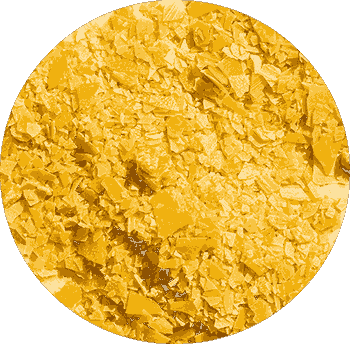 Carnuaba Wax
Made from leaves of Carnuaba palm trees, this ensures the gummies don't get sticky, and gives them a natural shine
USA


We have zero tolerance for unnecessary or harmful ingredients
gelatin

preservatives

titanium dioxide

stevia

artificial sweeteners
got doubts? get answers.
What results should I expect from hair gummies?
Can biotin hair gummies increase unwanted hair?
Will Biotin gummies help grow my nails?
Can biotin hair growth gummies help reduce post-partum hair fall?
Are these hair gummies beneficial for the skin as well?
When is the best time to have the biotin hair gummies?
How long does it take for Biotin Hair Gummies to work?
Are there any side effects of hair gummies for women?
Are hair gummies for women safe to consume?
Can hair gummies be taken with other supplements or medications?
Does Biotin hair gummies have any impact on hormone levels?
How long does it take for biotin hair gummies to work?
What are some other benefits of biotin gummies for the body?
user testimonials
Choosing a selection results in a full page refresh.
Press the space key then arrow keys to make a selection.
Chat with us