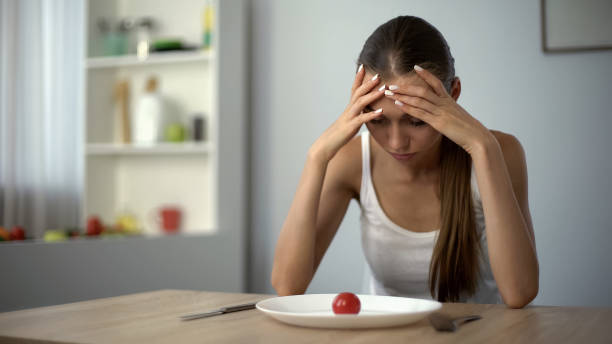 What Is Iron Deficiency Anemia And Its Significance?
Iron deficiency anemia is a prevalent medical condition that occurs when the body lacks sufficient iron to produce adequate haemoglobin, the protein in red blood cells responsible for carrying oxygen. This condition can have significant consequences for one's health and overall well-being, making understanding its causes, symptoms, diagnosis, and treatment options essential. Furthermore, this blog aims to delve into the various aspects of iron deficiency anemia, from its diagnosis and symptoms to treatment approaches, supplements, and dietary considerations that will help you overcome iron deficiency with ease.
How Is Iron Deficiency Anemia Diagnosed?
Diagnosing iron deficiency anemia commences by taking a detailed medical history and any family history of anemia or related conditions to understand the history of the patient. Following this a series of tests to assess the levels of iron, haemoglobin, and ferritin. A complete blood count (CBC) test Complete Blood Count (CBC) is conducted. This test measures various components of the blood, including haemoglobin levels, red blood cell count, and mean corpuscular volume (MCV). Low haemoglobin and MCV values can indicate anemia. There is another test called Peripheral Blood Smear which involves examining a sample of blood under a microscope to assess the size, shape, and color of red blood cells.

Through these comprehensive tests, a treatment plan can be tailored to address both the immediate signs of anemia surfacing in the form of symptoms and the root cause of iron deficiency.
Common Symptoms Of Iron Deficiency Anemia
Iron deficiency anemia manifests through a range of symptoms, varying in severity. It's important to recognize these signs early on to facilitate prompt diagnosis and intervention. Here are some common iron deficiency anemia symptoms:
Fatigue and Weakness: Overwhelming fatigue and a persistent feeling of weakness are hallmark symptoms. The body's reduced ability to transport oxygen to tissues and organs can lead to a sense of exhaustion.


Pale Skin and Conjunctiva: Anemia can cause a noticeable paleness in the skin, particularly in areas with less pigmentation. The whites of the eyes (conjunctiva) may also appear pale.


Shortness of Breath: Shortness of breath is one of the prominent signs of anemia which occurs due to Insufficient oxygen delivery to the body's tissues can result in shortness of breath, even with minimal physical exertion.


Dizziness and Lightheadedness: Anemia can lead to a drop in blood pressure, causing dizziness or lightheadedness, especially when standing up quickly.


Headaches: One of the most commonly seen iron deficiency anemia symptoms is headaches. That's due to reduced oxygen levels in the brain can trigger headaches, which may range from mild to severe.
Recognizing the signs of anemia is crucial for prompt intervention and enables individuals to seek timely medical advice and support.
Different Treatment Approaches For Iron Deficiency Anemia
Addressing iron deficiency anemia involves a multifaceted approach. Dietary changes are fundamental, with an emphasis on incorporating iron-rich foods. Additionally, identifying and treating underlying causes, such as gastrointestinal issues or chronic diseases, is essential. In some cases, medical interventions like blood transfusions may be an effective iron deficiency anemia treatment.
Limiting Blood Loss: Address factors contributing to blood loss, such as heavy menstrual bleeding or frequent blood donations.


Oral Iron Supplements: Commonly prescribed, these include ferrous sulfate, ferrous gluconate, or ferrous fumarate. Take as directed and consider pairing with vitamin C to enhance absorption.


Intravenous (IV) Iron Therapy: Administered when oral supplements are ineffective or not well-tolerated, providing a more rapid increase in iron levels.


Dietary Changes: Ensure including iron-rich foods for anemia such as lean meats, poultry, fish, beans, lentils, fortified cereals, and dark green leafy vegetables. Include vitamin C-rich foods to enhance iron absorption. Avoid substances that inhibit iron absorption, such as tea and coffee, during meals.


Blood Transfusions: In severe cases of iron deficiency anemia symptoms or when rapid correction is needed, a blood transfusion may be considered to increase haemoglobin levels quickly.

The choice of treatment depends on the severity of anemia, its underlying causes, and individual patient characteristics. Thus, consulting a doctor is a great way to get ahead because they assess the subjective factors of an individual and tailor a treatment plan that suits their specific needs with iron deficiency anemia.
Use Of Iron Supplements And Their Dosages
Supplements for anemia play a pivotal role in replenishing iron levels. Iron gummies, specifically, have gained popularity for their ease of consumption. It's important to follow recommended dosages and consult healthcare professionals to avoid adverse effects. Multivitamin gummies that include iron can also contribute to overall nutritional balance. Here's a short overview of including iron supplements in your diet-

Types of Iron Supplements for anemia

Ferrous Sulfate: A commonly prescribed and widely available supplement that contains a high percentage of elemental iron.

Ferrous Gluconate: This tends to have a milder effect on the digestive system and is recommended for those with sensitivity to other formulations.

Ferrous Fumarate: Another option with a high elemental iron content, it is well-absorbed and may have fewer gastrointestinal side effects for some individuals.

Dosages

The standard dosage for elemental iron is around 60 to 120 milligrams per day, divided into two or three doses.

Administration

Timing: Iron supplements are often taken on an empty stomach to enhance absorption. However, if gastrointestinal side effects occur, taking them with food is an alternative.

Vitamin C: Consuming vitamin C-rich foods alongside iron supplements for anemia can enhance iron absorption.

Monitoring and Adjusting Dosages:

Regular Follow-up: Periodic blood tests are essential for monitoring haemoglobin, ferritin, and other relevant parameters. Dosages may be adjusted based on these results.

Side Effects: If gastrointestinal side effects occur, doctors may adjust the dosage or recommend different formulations.
Iron-Rich Foods For Anemia
Apart from taking sleep gummies or multivitamin gummies, consuming a balanced diet is crucial for managing anemia. Incorporating iron-rich foods like lean meats, beans, spinach, and fortified cereals can positively impact iron levels. Understanding dietary strategies empowers individuals to actively participate in their treatment.
Seafood: Fish, especially tuna, salmon, and shellfish like shrimp and oysters, are good sources of heme iron.


Beans and Legumes: Lentils, chickpeas, black beans, and kidney beans are excellent sources of non-heme iron. Pairing them with vitamin C-rich foods can enhance iron absorption.


Nuts and Seeds: Pumpkin seeds, sesame seeds, and cashews are among iron-rich foods which not only provide a good amount of iron but also offer additional nutritional benefits.


Fortified Cereals: Many breakfast cereals are fortified with iron, particularly the non-heme form. Check labels for iron content and choose whole-grain options.


Dark Leafy Greens: Spinach, kale, collard greens, and other dark leafy greens contain non-heme iron and are again seen as iron-rich foods for anemia. However, they also contain compounds that may inhibit iron absorption, so pairing them with vitamin C-rich foods is beneficial.
Seek Professional Medical Advice In Iron Deficiency Anemia
While dietary adjustments and supplements are valuable components of managing iron deficiency anemia, seeking professional medical advice is paramount. Doctors can provide personalized guidance based on individual health needs, ensuring an effective and safe approach to iron deficiency anemia treatment.
Confirm Diagnosis: A doctor can perform the necessary tests to confirm whether you have iron deficiency anemia, ensuring an accurate and precise diagnosis.


Determine Underlying Causes: Identifying the underlying causes of anemia is essential for effective treatment. A healthcare provider can conduct thorough assessments to pinpoint contributing factors that result in iron deficiency anemia symptoms.


Prescribe Appropriate Treatment: Based on the severity and underlying causes, a healthcare professional can recommend a tailored treatment plan. This may include dietary changes, including iron gummies in the daily regime, or other interventions.


Provide Lifestyle Guidance: Doctors can offer guidance on lifestyle modifications, including dietary recommendations, incorporating multivitamin gummies in daily routine, and habits that can help prevent the recurrence of iron deficiency anemia.
Conclusion
Iron deficiency anemia is a significant health concern, but with proper diagnosis, treatment, and lifestyle adjustments, individuals can regain control over their well-being. Whether through dietary changes, supplements for anemia, or professional medical advice, addressing iron deficiency anemia is a crucial step towards a healthier, more vibrant life. Remember, your health is a journey, and seeking support is a proactive and empowering choice.

Apart from this, you can also include skin gummies and hair gummies to keep your skin and hair in the best shape. Ensuring they get the deserved nourishment and in turn happy health!
FAQs
Who is at risk for iron deficiency anemia?
Individuals at risk for iron deficiency anemia include those with inadequate dietary iron intake, pregnant women, women with heavy menstrual bleeding, infants, young children, and individuals with gastrointestinal disorders affecting iron absorption.
How long does it take to recover from iron deficiency anemia?
Recovery time varies based on the severity of anemia, the effectiveness of iron deficiency anemia treatment, and individual factors. With proper treatment, including iron supplementation and dietary changes, improvement in symptoms can often be seen within a few weeks to a couple of months.
What are the complications of anemia?
Complications of anemia can include fatigue, weakness, impaired cognitive function, increased risk of infections, and, in severe cases, organ damage. Anemia can also impact cardiovascular health, leading to an increased risk of heart problem
Is anemia hereditary?
While certain forms of anemia have a hereditary component, such as sickle cell anemia and thalassemia, most cases of iron deficiency anemia are not directly hereditary. However, a family history of anemia may indicate a genetic predisposition to conditions that contribute to anemia.
How does iron deficiency anemia affect daily life?
Iron deficiency anemia can lead to persistent fatigue, weakness, and difficulty concentrating, affecting daily life. Individuals may experience reduced stamina, shortness of breath, and a general sense of lethargy. Treatment, including iron gummies and dietary changes, can significantly improve daily functioning over time.