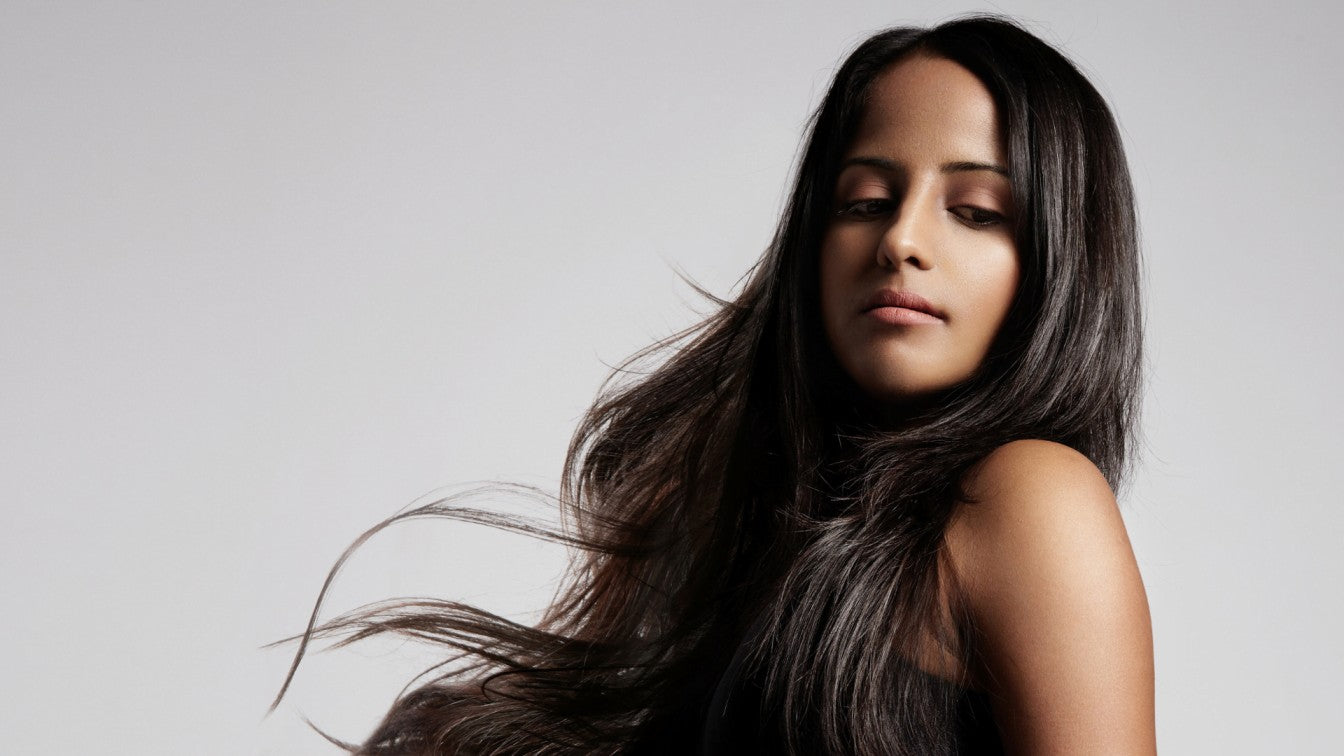 What is Severe Hair Breakage? - Causes & Treatment Options
Are you tired of finding split ends just a month after getting a trim? Or does your hair break as easily as a stalk of dry hay? If your answer is yes to either, chances are you are dealing with hair breakage. While everyone talks about the causes of hair loss, very little info is available on hair breakage. What's the difference between the two? Well, hair fall is when the hair detaches from the root while hair breakage, on the other hand, is when the strand breaks at any part of your hair shaft. So, what causes hair breakage?
Here's what happens — the inner cuticles have overlapping scales that help keep your strands together. But when this gets disrupted, the scales fall apart. This makes your hair dry, resulting in damage, breakage, and eventually hair loss. Keep on reading to find out the causes of hair breakage and the different hair breakage treatments you can try.
How to tell if you have hair breakage?
Before getting to the cause, we're first going to answer the age-old question — how do you know if you have hair breakage? If you notice any of the following, chances are you have dry, breakable hair.
Short broken strands in your comb or when you style
White spots and split ends on hair strands
Ragged, thin hair ends
What causes hair breakage?
When it comes to hair breakage, there are a number of factors that could be the culprit. Your lifestyle, environment, and even medications all play a role in deciding your hair health. Here are a few reasons why you are experiencing this hair issue or even hair loss.
1. Diet
Yes, what's on your plate determines your skin and hair health. Certain foods have particular vitamins and minerals that help feed your follicles with the right nutrients and prevent damage or hair fall. Lack of these nutrients can lead to deficiencies that further result in a whole list of hair issues including hair loss. Iron deficiency, Vitamin D, and zinc deficiency can all cause an array of hair problems.
2. Stress
Stress can have a major impact on your health and this includes your hair. There are certain studies that prove that there is a link between stress, hair breakage, and hair loss. Chronic stress can make the follicles go dormant and this causes the hair that's in the middle of a growth cycle to break off. You might notice old hair fall out, too. Chronic stress can also push hair follicles into a resting phase. This causes the affected strands to fall out suddenly while combing or washing your hair. But don't worry! Stress-related hair breakage is treatable. The remedy? Get your stress levels under control.
3. Dryness
Dry hair due to weather, low humidity, and excessive heat can all lead to hair breakage or hair loss. Washing your hair with hot water can further dry out your strands and cause your hair to easily break off.
4. Heat damage
Love your hair straightener? We hate to break it to you but it could be drying out your strands, leading to hair breakage. But it's not only straighteners – hair dryers, flat iron, or curling irons — all appliances that produce high heat can damage your hair if used daily.
5. Incorrect brushing and combing
Have you heard the saying that brushing your hair 100 strokes a day is good for your mane? Following this myth could lead to hair breakage. Certain studies showed that, brushing less frequently led to reduced hair loss in women.
Ways to tackle hair breakage
Just because you're dealing with hair breakage right now doesn't mean you have to live with it. If your hair breakage or hair loss is caused due to non-medical reasons, there are various ways you can tackle the issue at home. Here are a few things you can do.
1. Choose your food wisely
For healthy hair, opt for
iron rich foods
,
biotin rich foods
that are rich in protein, omega-3s, iron, biotin, and zinc. Foods like spinach, soya beans, lentils, sweet potatoes, carrots, pumpkin, and cantaloupe are great for hair health.
2. Change your haircare routine
To treat hair breakage, start with your hair care routine. When you shampoo your hair, apply it only to your scalp. If your hair is extremely dry, invest in a hair mask once a week and apply it to your mids and ends. Also, ensure that you use chemical-free products and opt for air drying. Avoid using hair styling tools daily to reduce heat damage. Also, make sure to use heat-protecting spray to minimize damage.
3. Use hot oils
While nourishing your hair from within is important, do not forget about your topical applications as well. Hair oiling has been an age-old tradition in India and for good reasons. Oil helps seal the outer hair layer or cuticle with moisture, thus repairing the damage. To reduce hair breakage, you can use olive, coconut, almond, castor or jojoba oil.
What you need to do:
Warm the oil (amount will depend on your hair length)
Gently massage it into the hair for a few minutes
Cover the hair with a warm towel.
Leave for 30−45 minutes
After this time, shampoo and rinse the hair
4. Don't forget your supplements
Many people believe that a good diet is enough to feed your follicles with the right nutrients but the truth is that due to pesticides and other modern farming methods, the nutrient count decreases — here's where hair supplements come to the rescue. Vitamins for hair breakage like Nyumi Happy Hair Gummies help bridge that nutritional gap. These supplements are packed with the right ingredients that protect and heal your strands from the inside out.

Don't let hair breakage bring you down. Now that you know what you can do to reduce hair breakage, go ahead and give your mane the attention it deserves.
Conclusion:
Addressing hair breakage requires a holistic approach that encompasses both internal and external factors. By incorporating effective solutions like hair gummies, sleep gummies, and skin gummies into your routine, you can provide your body with the essential nutrients it needs to support hair health from within. In particular, iron gummies can play a crucial role in preventing hair breakage by promoting proper circulation and oxygen supply to hair follicles. Additionally, maintaining overall health with multivitamin gummies can contribute to strong, resilient hair. Remember, nourishing your hair goes beyond topical treatments – it's about giving your body the tools it needs to naturally maintain its vitality and strength.
FAQs
How long does it typically take to see improvements in hair breakage with proper care?
The timeline for seeing improvements in hair breakage with proper care can vary widely based on the extent of damage and individual factors. For more severe damage, it may take several months of consistent care to see significant improvements in hair strength and reduced breakage.

Should I seek professional help or consult a hairstylist for severe hair breakage?
Consulting a hairstylist or a trichologist can help diagnose the underlying causes and provide tailored treatments and recommendations to address the issue effectively.
Can certain hairstyles increase the risk of hair breakage?
Yes, certain hairstyles, particularly those that involve tight braids, weaves, or frequent use of heat styling tools, can increase the risk of hair breakage.
Are there any specific vitamins or supplements that can help with hair breakage?
Certain vitamins and supplements like biotin, vitamin E, and omega-3 fatty acids can support hair health and reduce breakage. A well-balanced diet remains the best source of essential nutrients for hair health.