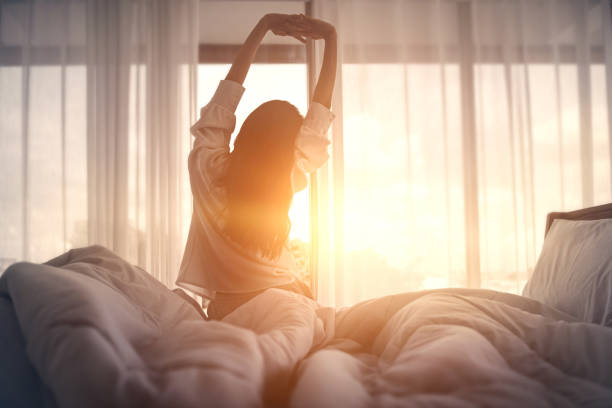 How to improve sleep quality?
Quality sleep is the cornerstone of overall well-being, yet in our fast-paced lives, many of us struggle to get the peaceful sleep needed for optimal health. To put more context, imagine a night where your slumber is deep, rejuvenating, and effortlessly uninterrupted—a night that leaves you waking up refreshed and ready to conquer the day. That's what sleep quality is. In this comprehensive guide, we aren't just talking about counting sheep or tossing and turning. It's about exploring actionable strategies and lifestyle changes to improve sleep quality. From understanding its importance to common issues, let's delve into the world of achieving better, rejuvenating sleep.
Understanding the Importance of Quality Sleep
Quality sleep isn't merely a luxury; it's a fundamental pillar of holistic wellness. It revitalizes our body and mind, impacting everything from mood to productivity. It is essential for our physical, mental, and emotional health. When getting quality sleep, our body repairs, rejuvenates, and consolidates memories. Without proper sleep, productivity, mood, and overall health suffer.
Key Factors Affecting Sleep Quality
Various factors impact sleep quality, including stress, diet, lifestyle, and sleep environment. Stressful routines, irregular sleep schedules, and poor sleeping habits can all contribute to disrupted sleep patterns.
Creating an Ideal Sleep Environment for Best Quality Sleep
A sleep-conducive environment is crucial for better sleep. This includes a comfortable mattress, adequate room temperature, minimizing noise, and creating a calming ambience. Some of the changes to be incorporated for setting the right ambience to sleep include-

Darkness and Light Control: Want to enhance sleep quality? Use dark curtains or even eye masks to block out any excess light that might interfere with your sleep.

Noise Reduction: Reduce disruptive noises by using earplugs, or indulge in calming sounds or ambient music to create a peaceful sleep environment.

Comfortable Bedding: Invest in a supportive mattress and pillows that suit your sleeping preferences, promoting a comfortable sleep posture.

Clutter-Free Space: Keep your sleep space tidy and clutter-free to create a calming environment conducive to relaxation and experience the best quality sleep.
The Role of Nutrition in Enhancing Sleep Quality
Consuming nutritional meals is one of the ways to improve sleep quality. Consuming balanced meals, avoiding heavy or spicy foods before bedtime, and incorporating sleep-supporting nutrients like melatonin-rich foods can positively impact sleep. You can follow a three-step process to keep your diet in check and adopt one that promotes restful sleep. Firstly, eat a balanced diet rich in whole foods, fruits, vegetables, and lean proteins, and keep yourself hydrated (but avoid your water intake close to bedtime to minimise sleep disruptions) to support overall health, which can positively impact sleep. Secondly, avoid heavy meals close to bedtime, as they can cause discomfort. Instead, opt for a light snack to prevent hunger disruptions during the night. Lastly, you can include herbal teas like chamomile or lavender along with supplements such as melatonin sleep gummies or multivitamin gummies to promote relaxation and improve sleep quality.
Digital Detox: Reducing Screen Time for Quality Sleep
Excessive screen time disrupts the body's natural sleep-wake cycle due to blue light exposure. The blue light emitted from screens can affect the production of melatonin, a hormone crucial for sleep. You can follow this routine for reduced digital exposure and increased sleep quality-

Set a Cut-Off Time: Establish a specific time to stop using electronic devices like smartphones, laptops, or tablets, ideally at least an hour before bedtime.

Use Night Mode or Blue Light Filters: Enable night mode or use blue light filters on your devices to reduce exposure to blue light, which can disrupt your body's natural sleep rhythms.

Engage in Screen-Free Activities: Replace screen time with relaxing activities such as reading a book, taking a warm bath, practising meditation or deep breathing exercises, or listening to calming music to enhance sleep quality.

Establish a Bedtime Routine: Develop a calming bedtime routine that signals your body it's time to wind down, separate from screen usage.

Thus, implementing a digital detox routine before bedtime, reducing screen time, and using blue light filters contribute to getting quality sleep.
Troubleshooting Common Sleep Quality Issues
Ways to improve sleep quality would include addressing common sleep issues such as insomnia, sleep apnea, restless leg syndrome, or anxiety-related sleep disturbances which require a tailored approach. Nonetheless, it doesn't end here, there are some very commonly incurred sleep quality issues like-

Stress and Anxiety: Practice relaxation techniques like deep breathing, meditation, or journaling before bedtime to calm your mind.

Irregular Sleep Schedule: Establish a consistent sleep routine by going to bed and waking up at the same time each day.

Environmental Disruptions: Create a sleep-conducive environment by adjusting room temperature, minimizing light and noise, and investing in comfortable bedding.

Uncomfortable Mattress or Pillow: Looking for better quality sleep? Well, invest in a comfortable mattress and pillows that support your preferred sleeping position and feel the difference yourself.

Caffeine or Stimulants: Avoid consuming caffeine or stimulants in the afternoon or evening, as they can interfere with your ability to fall asleep. Include multivitamin gummies in your diet instead and experience a nutrition boost like never before!
Conclusion
Achieving better sleep quality is a multifaceted process that involves creating a conducive sleep environment, maintaining a healthy lifestyle, and adopting good sleep hygiene practices. By incorporating these strategies into your routine, you can take significant steps toward experiencing better quality sleep. One of the key steps would be to include melatonin sleep gummies in your diet to experience enriched quality sleep.

Apart from the above-said, you can incorporate supplements like iron gummies, biotin hair gummies, and skin gummies to complement your efforts to improve sleep quality. By prioritizing sleep and implementing these strategies, you can pave the way toward restful nights and a healthier, happier life.
FAQ
What are the benefits of good sleep quality?
The benefits of getting quality sleep include improved focus, enhanced immune function, better mood regulation, and optimal physical recovery.
How much sleep do I need?
Adults typically need 7-9 hours of sleep per night for optimal health and well-being.
What if I can't fall asleep?
If you struggle to fall asleep, try relaxation techniques like deep breathing, reading, or listening to calming music. Avoid screens and stimulants before bedtime. You can think of including melatonin sleep gummies to get your sleep issues resolved.
How is quality sleep related to mental well-being?
Quality sleep is closely linked to mental well-being, impacting mood stability, cognitive function, and emotional resilience.
Are there any natural remedies for a restful night's sleep?
Incorporating natural remedies into the diet helps in better quality sleep. These remedies include practising a bedtime routine, herbal teas like chamomile, valerian root supplements, and relaxation techniques such as meditation or yoga.