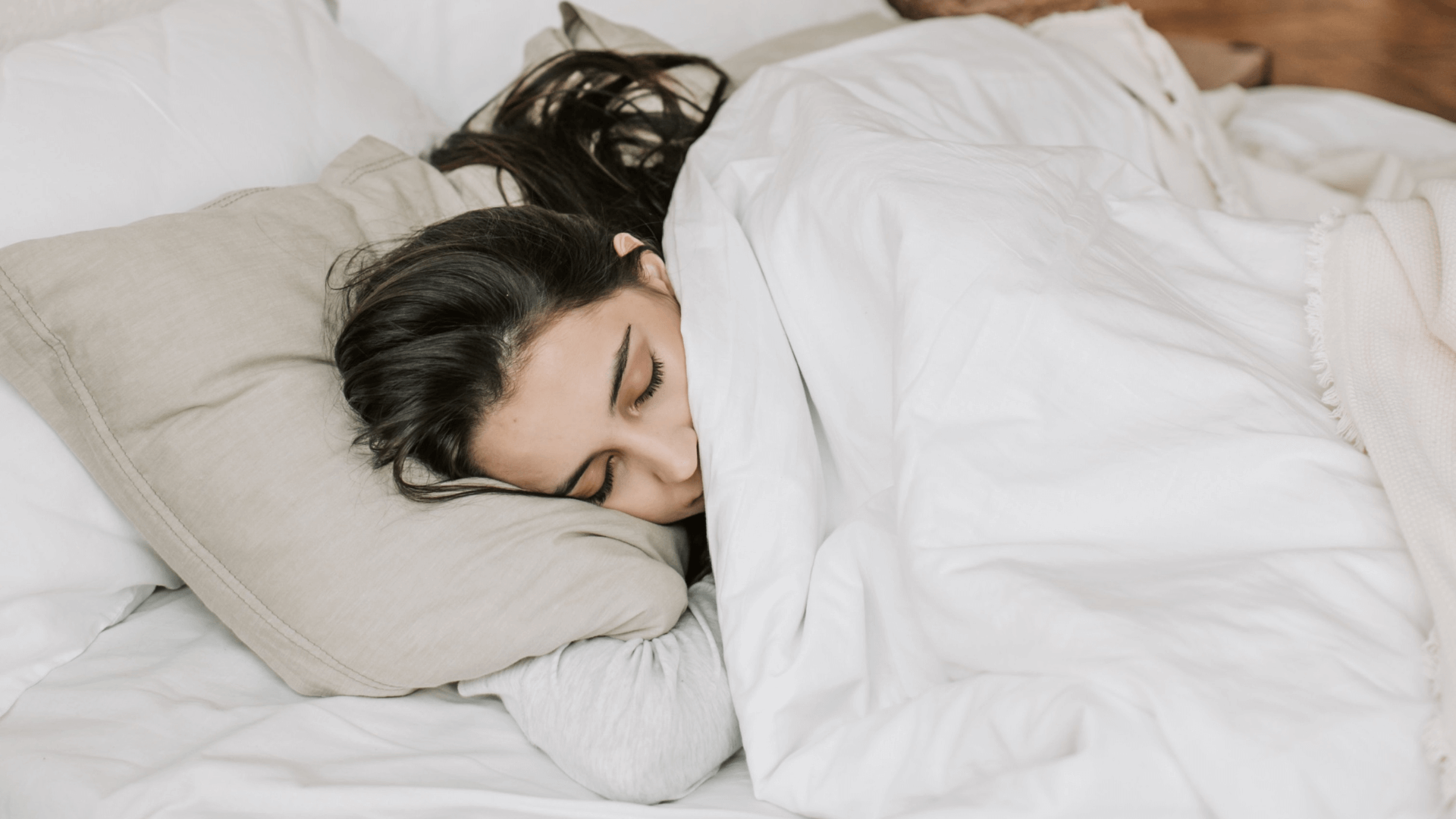 10 Foods High in Melatonin To Help You Sleep Better!
Tired of tossing and turning at night? or are those embarrassing moments that happened 15 years ago creeping back into your mind due to lack of sleep? We've all been in this position at some point in our lives. Sleep deprivation has become very common amongst the youth in metropolitan cities and there are several reasons for it. Lifestyle and bad eating habits all play a role in deciding your sleep cycle. If you're sailing in the same boat, you've probably been looking for sleep remedies online and come across the word melatonin numerous times. While many people automatically associate it with vitamin supplements, you can also find it in many melatonin rich fruits and melatonin rich foods.

Wondering what foods are high in melatonin?
Here are the list melatonin-rich foods which you need to include in your diet.
What is melatonin and why do you need it?
Before getting to the top melatonin-rich foods in India, you first need to understand what is melatonin and how it helps you get your beauty sleep. Melatonin is a hormone that helps regulate your sleep cycle and quality. While your gut and body cells produce this hormone, the main epicenter for melatonin production is in the pineal gland.

Your body produces more melatonin when it's dark as opposed to when the sun rises or whenever you're exposed to light. So, if you're wondering why you can't get sleep after binge-watching your favourite show, your screen light is the offender.
What does lack of sleep do to the body?
Less than 7 hours of sleep daily, doesn't only result in fatigue or drowsiness the next day! It can also take a toll on your physical health as well. Sleep deprivation increases insulin resistance, which can turn into diabetes, as well as disrupt your hunger hormones which can hinder your weight management progress.

According to studies, the required number of hours will depend on your age. Here's what research suggests:
4 months to 12 months - 12 to 16 hours per 24 hours
1 to 2 years - 11 to 14 hours per 24 hours
3 to 5 years - 10 to 13 hours per 24 hours
6 to 12 years - 9 to 12 hours per 24 hours
13 to 18 years - 8 to10 hours per 24 hours
Adults - 7 or more hours a night
Top 10 Melatonin Rich Foods
1. Tart Cherries
Tart cherries are on top of the melatonin foods list. These cherries are known as the best sleep aid as they increase melatonin production in the body. While it is available in juice form, our suggestion is to go for the fruit in its pure form. Most pre-packed juices contain sugar which can increase your calorie intake and disrupt your sleep cycle.
2. Goji Berries
While these berries are native to China, they are widely available in the Indian market as well. Not only is it popular in the skincare world, but they have also made its way to the top 10 melatonin-rich foods list. This food is rich in nutrients that bring about calmness and help you fall asleep faster.
3. Eggs
Did you know that aside from being a rich source of proteins, eggs also help you get good sleep? Eggs contain tryptophan, an amino acid found in many melatonin foods that help regulate sleep and mood. Tryptophan is one of the helpers that make melatonin and serotonin in the body, both of which help you catch up on your beauty sleep and control your mood respectively.
4. Milk
Drinking milk at night to fall asleep is more than just an old wives tale. Milk also contains tryptophan which is why it made its way to our melatonin-rich foods list. But if you're lactose intolerant, we suggest you skip this melatonin food.
5. Fish
Fish is one of the best melatonin-rich foods. Salmon, and sardines all have valuable omega-3 fatty acids which are known to improve sleep quality and duration.
6. Nuts
Nuts like pistachios and almonds are some of the best melatonin-rich foods. Aside from containing good amounts of melatonin, they also have plenty of antioxidants, omega-3 fatty acids and minerals all of which are great for your overall health.
7. Rice
Have you ever felt sleepy after having a bowl of rice at lunch? Well, rice has a good amount of melatonin and tryptophan content. While rice is a carb, unlike junk and sugary food which harm your sleep pattern, this has the opposite effect. When it comes to the top 10 melatonin-rich foods, rice is very effective in inducing sleep.
8. Mushrooms
If you're looking for the best melatonin-rich foods in India, mushrooms are the best. They are not only rich in melatonin but also tryptophan. Aside from being a great sleeping aid, mushrooms are also a great source of protein, fiber and antioxidants.
9. Bananas
Searching for the best melatonin-rich fruits? Then give bananas a try. This fruit contains melatonin, tryptophan, vitamin B6, and magnesium, all of which are great for producing serotonin which will help you catch up on your beauty sleep. But that's not all! While they help you sleep at night, bananas also contain complex carbohydrates that keep you energized during the day.
10. Oats
Similar to rice, oats also contain the "good" carbohydrates that help you get good quality sleep. They are a great source of foods high in melatonin, as well as tryptophan. Aside from being a melatonin rich food, oats help you stay healthy as they are high in fiber, B vitamins, and lots of minerals.
Foods to avoid before bed
While there are melatonin-rich foods that help you drift off into slumber, there are also those that can ruin your sleep cycle and quality. Here are some foods you need to stay away from at night if you want
good sleep.
• Spicy Food
Spicy food is acidic which can lead to acid reflux. Discomfort can make it difficult to fall asleep or it can even wake you up mid-sleep cycle. Spicy foods can also trigger IBS, which is why it's best to avoid spicy food for dinner.
• Chocolate
Everyone loves a sweet treat after dinner but chocolate may not be the answer! Chocolate is high in sugar and caffeine which can keep you up at night. If you need to curb your sweet tooth you can always opt for sleep gummies to get your 8 hours of deep sleep. While there are many natural melatonin foods available in the market, you can go ahead and even invest in sleep gummies like Melatonin Sleep Gummies that not only help you fall asleep within 30 minutes but also ensure you get your full 8 hours of deep sleep.
Conclusion
In conclusion, the article highlights the melatonin-rich foods that can naturally aid in improving sleep quality. It sheds light on the importance of melatonin in regulating our sleep-wake cycles and provides valuable information about incorporating these foods into our diets. By adding foods such as cherries, bananas, and almonds to our meals, we can potentially enhance our sleep patterns and achieve a more restful night's sleep.

Additionally, it is worth considering the potential benefits of supplementing our diets with specialized gummies designed to target specific health aspects. Hair gummies can help promote healthier hair growth, sleep gummies may aid in achieving better sleep, and skin gummies might contribute to a radiant complexion. Furthermore, iron gummies could be beneficial for individuals with iron deficiencies, while multivitamin gummies offer a convenient way to ensure we meet our daily nutritional needs. It is essential, however, to consult with healthcare professionals before incorporating any supplements into our routines to ensure their safety and efficacy for individual needs. Overall, with a well-balanced diet, melatonin-rich foods, and thoughtful consideration of appropriate gummy supplements, we can take meaningful steps towards improved overall health and wellness.
Melatonin Rich - Foods FAQ 
1. Can melatonin foods help with sleep problems?

Consuming melatonin foods may help improve sleep quality for some individuals, but they are not a guaranteed solution for sleep disorders. It's essential to maintain a healthy sleep routine and consult a healthcare professional for persistent sleep issues.
2. Are there any side effects of consuming foods with melatonin?

Generally, melatonin-rich foods are safe when consumed as part of a balanced diet. However, excessive consumption may lead to digestive discomfort in some individuals. It's advisable to enjoy these foods in moderation.
3. Are there any cooking methods that preserve melatonin levels in foods?

Gentle cooking methods like steaming or baking may help preserve melatonin levels in foods better than high-heat methods like frying.
4. Can melatonin-rich foods cure insomnia?
Melatonin foods can help improve sleep quality for some individuals, but they are not a cure for chronic insomnia. If you have persistent insomnia, consult a healthcare professional for a comprehensive evaluation and treatment plan.