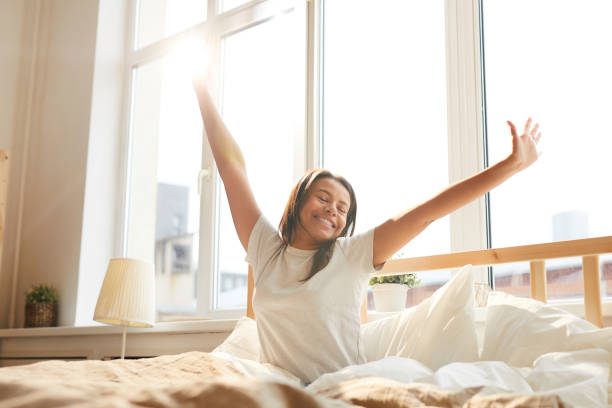 Sleep and Mental Health: The Connection Between Sleep and Psychological Well-Being
Sleep often takes a back seat in the hustle and bustle of our modern lives. However, we cannot neglect the fact that it is a critical aspect of our overall well-being, especially when it comes to mental health. In the fast-paced world we live in, with the constant demands of work, social obligations, and increased screen time, quality sleep often gets compromised. This is where efforts are to be consciously put in to ensure restful nights eventually leading to a peaceful mind.
In this comprehensive blog post, we will delve into the relationship between sleep and mental health, understanding sleep disorders, the psychological effects of sleep deprivation, and practical tips to improve sleep for enhanced mental resilience.
Understanding Sleep Disorders and Their Impact on Mental Well-being
Quality sleep is a cornerstone of mental health, and disruptions can lead to various sleep disorders. Sleep disorders encompass a range of conditions, from insomnia and sleep apnea to restless leg syndrome. Each disorder has distinct characteristics that can significantly disrupt one's sleep patterns, leading to the effects of lack of sleep on mental health.

Individuals grappling with these disorders often also experience heightened stress levels, mood swings, and a reduced ability to cope with daily challenges. The interplay between lack of sleep and mental health is inevitable leading to sleep disorders. Thus, recognizing the signs is crucial for timely intervention. Following this, an effective recourse is taken to mend things at the initial level and not let the sleep issue escalate. We have a few prevalent sleep disorders like-

Insomnia:
Insomnia, characterized by difficulty falling or staying asleep, is a prevalent sleep disorder. The persistent lack of sleep can contribute to heightened stress levels, impair cognitive function, and exacerbate existing mental health conditions.

Sleep Apnea
Sleep apnea is another example of a lack of sleep and mental health. This is marked by intermittent breathing interruptions during sleep not only leads to fragmented sleep but has been linked to an increased risk of mood disorders such as depression and anxiety.
Psychological Effects Of Sleep Deprivation On Your Mental Health
With multiple professional and social commitments at the forefront of our daily lives, the value of a good night's sleep is often underestimated. However, it is a dynamic process vital for cognitive function and emotional balance and a lack of sleep can lead to Psychological Effects Of Sleep Deprivation On Your Mental Health.

That's because the brain functions differently when deprived of sleep, leading to impaired cognition, memory lapses, and decreased ability to regulate emotions. Chronic sleep deprivation has been linked to an increased risk of anxiety disorders, depression lack of sleep, and even more severe mental health conditions which are enumerated below-

The Cognitive Toll:

Sleep deprivation doesn't just leave you feeling groggy, it can impair your cognitive function as well. The brain's ability to process information, make decisions, and concentrate is significantly compromised when deprived of adequate sleep. Tasks that require attention to detail, problem-solving, and critical thinking become more challenging. Memory lapses, difficulty concentrating, and impaired decision-making are common consequences of lack of sleep and mental health.

Emotional Rollercoaster:
Sleep deprivation is known to affect the emotional centers of the brain, leading to heightened emotional reactivity and instability. Individuals who are sleep-deprived may find themselves more irritable, anxiety causes lack of sleep, and prone to mood swings. Moreover, the brain's stress response escalates, making it harder to cope with everyday stressors and increasing the risk of developing anxiety disorders.
Memory Lapses and Forgetfulness:
Not only do we experience the effects of lack of sleep on mental health but it plays a crucial role in memory consolidation, the process by which short-term memories transform into long-term ones. Chronic sleep deprivation disrupts this consolidation process, leading to memory lapses and forgetfulness. Simple daily tasks may become more challenging, and the ability to retain and recall information can be severely impacted.
Risk of Depression:

Depression and lack of sleep happen to coexist that's because prolonged periods of inadequate sleep can contribute to the development and exacerbation of depressive symptoms. Sleep disturbances often accompany mood disorders, and addressing sleep issues is a crucial component of comprehensive treatment for depression.

Compromised Decision-Making:

Sleep-deprived individuals often exude impaired judgment and decision-making skills. This can have serious consequences in various aspects of life, from personal relationships to professional responsibilities. Poor decision-making underlines the benefits of sleep on mental health and why prioritizing sleep is essential for sound cognitive functioning.
Tips for Improving Sleep to Boost Your Mental Health
Create a Relaxing Bedtime Routine: Apart from incorporating our helpful sleep gummies in your regime, it is crucial to develop a calming routine before bedtime signaling your body to wind down. This could include activities such as reading a book, taking a warm bath, or practising relaxation exercises like deep breathing.

Optimize Your Sleep Environment: Ensure your bedroom is conducive to sleep by keeping it cool, dark, and quiet. Invest in a comfortable mattress and pillows, and remove electronic devices that emit blue light, as they can interfere with the production of the sleep hormone melatonin and result in the psychological effects of sleep deprivation.

Limit Screen Time Before Bed: The blue light emitted by phones, tablets, and computers can suppress melatonin production and disrupt your sleep-wake cycle. Aim to turn off electronic devices at least an hour before bedtime to promote a smoother transition into sleep. In addition to this, you can also our incorporate skin gummies and hair gummies in your bedtime regime for your skin & hair's improved and radiating health.

Mind Your Diet: Be mindful of what and when you eat. Avoid large meals, caffeine, and nicotine close to bedtime, as they can interfere with your ability to fall asleep. Consider having a light, balanced snack if you're hungry before bedtime. You can definitely think of including sleep gummies and multivitamin gummies to nurture your body well whilst experiencing an undisturbed peaceful sleep.

Manage Stress and Anxiety: Build strategies to manage stress and eradicate anxiety cause lack of sleep, because these two concepts co-exist and can significantly impact sleep. Practice relaxation techniques such as meditation, deep breathing, or mindfulness to calm your mind before bedtime.
Sleep and Anxiety: Finding Rest in Turbulent Times
Anxiety cause lack of sleep is a commonly heard issue because both of them share a Bidirectional Relationship. Wherein anxiety can disrupt sleep, a lack of sleep can exacerbate anxiety symptoms. Breaking this cycle requires addressing both aspects simultaneously. But how do we do that? Well, the most sought-after step to be taken is incorporating relaxation techniques such as deep breathing, meditation, or yoga into your daily routine to manage anxiety and promote better sleep.
Depression and Sleep: Breaking the Cycle
Depression and sleep disturbances often form a vicious cycle, each aggravating the other condition. Individuals with depression may experience hypersomnia or insomnia, and disruptions in sleep patterns can contribute to the severity of depressive symptoms. Breaking this cycle involves a holistic approach, combining therapeutic interventions, medication when necessary, and lifestyle changes for healthier sleep routines and getting away from depression lack of sleep.
Sleep and Mental Health: Seeking Professional Help and Treatment Options
If sleep troubles persist or significantly impact your daily life, don't hesitate to seek professional help. A doctor can conduct assessments and provide tailored interventions to address your specific sleep mental health challenges. These experts can provide you with a tailored treatment for improved sleep and mental health mentioned below-

Cognitive-Behavioural Therapy for Insomnia: CBT-I is a structured therapeutic approach designed to address the behaviours that contribute to insomnia. It focuses on developing healthy sleep habits and changing negative thought patterns related to sleep.

Medication Management: Depending on the nature of the sleep issue and coexisting mental health conditions, doctors may prescribe medications. This includes sleep aids, antidepressants, or medications specifically targeting sleep disorders.

Lifestyle Modifications: Implementing lifestyle changes including adjusting sleep hygiene practices, establishing a consistent sleep schedule, and incorporating relaxation techniques into your daily routine is an effective way out. You can also include iron gummies in your diet for improved immunity and reduced fatigue.

Mindfulness and Relaxation Techniques: Practices such as mindfulness meditation, deep breathing exercises, and progressive muscle relaxation can be incorporated into daily lives. They aid in reducing stress & promoting a peaceful mindset before bedtime.
FAQs
How much sleep do you need?
Most adults need 7-9 hours of sleep per night for optimal health and functioning.
What should you do if you have trouble sleeping?
The effects of lack of sleep on mental health are catastrophic which is why establishing a consistent sleep schedule, create a relaxing bedtime routine, and limit screen time before bed. If issues persist, consult a healthcare professional.
What are some sleep hygiene tips?
Follow a regular sleep schedule, create a comfortable sleep environment, limit caffeine intake, and avoid stimulating activities before bedtime to eradicate sleep disorders.
What are healthy sleep habits?
The benefits of sleep on mental health can be massive which is why prioritizing consistency in sleep patterns, maintaining a comfortable sleep environment, engaging in regular physical activity, and managing stress through relaxation technique
How anxiety causes lack of sleep?
Anxiety can lead to racing thoughts, increased heart rate, and heightened arousal, making it challenging to relax and fall asleep. Persistent anxiety can contribute to chronic sleep disorders.