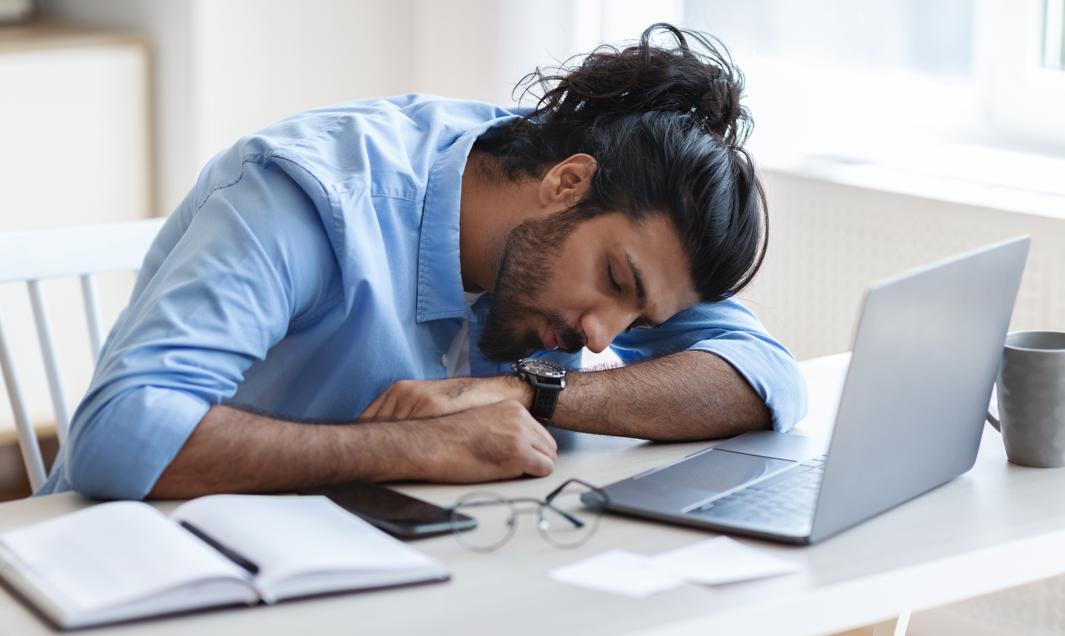 4 Key Benefits of Nap at the Work To Increase The Productivity
It's the middle of your workday - You just had lunch and suddenly you're hit with an overwhelming urge to catch a quick snooze. Sounds familiar? Well, you're not alone!
When the afternoon slump strikes, your productivity tends to plummet. 
And though many of us may instinctively reach for a caffeine boost to power through - a power nap could be the solution you are looking for!
Napping at work has traditionally been met with a disapproving scowl and is associated with a negative connotation. Employees found sleeping at work are often regarded as lazy and unproductive and are frowned upon. 
However, in recent years, the idea of taking a power nap at work has gained massive support. Leading companies from around the globe, including Google, Apple, Nike, BASF, Opel, Uber, the Huffington Post, and Proctor & Gamble, have embraced the trend by providing napping rooms and sleeping pods for employees to recharge during their workday.
Here's how napping at work positively impacts your job performance
Enhances memory and concentration
Struggling to stay focused and alert at work? Believe it or not, a quick nap might be just what you need! Research has shown that well-rested employees perform better on the job, with better thinking, learning, decision-making, attention, and memory recall.
Sleep helps consolidate memories and strengthen the neural connections in the brain. When you take a nap, your brain gets time to process and store the information you've learned, making it easier to recall. Additionally, napping improves alertness, which can boost concentration and productivity at work. 
By taking a power nap of 20-30 minutes, employees can significantly enhance their  cognitive functioning and achieve optimal performance. 
Reduces stress and improves mood
Is work stress taking its toll on you? A power nap might be the perfect solution. 
Overworking often takes a toll on the mental and physical well-being of employees and overwhelms them. 
Work-related stress often triggers the release of cortisol, a hormone that contributes to anxiety and other negative emotional states. However, a quick nap can help you feel more rested and reduce the release of these harmful hormones, promoting a sense of relaxation and overall well-being.
Boosts Creativity 
Feeling stuck in a creative rut at work? There's a simple solution that can help - taking a nap! Research has shown that catching some Z's can actually boost creativity and promote innovative thinking. 
A quick nap can give your mind the rest it needs to tackle complex problems and approach them in a better way. This can help you wade through creative blocks and come up with novel ideas. 
Contributes to better physical health: 
Sleep deprivation has been linked to a range of health problems, including obesity, heart disease, and diabetes. By incorporating naps into their daily routine, employees can help alleviate the negative effects of sleep deprivation, ultimately leading to better health outcomes and higher productivity at work. 
By prioritizing rest and providing opportunities for employees to recharge, employers can foster a more engaged and productive workforce. 
Here's how our founder Ananya Agarwal came up with the concept of Nyumi Naps - The one where all the employees at Nyumi took a 30-minute nap to power through the day!
Conclusion
In conclusion, the benefits of napping at work are numerous and can significantly contribute to overall productivity and well-being. Incorporating power naps into your work routine can help you stay focused, make better decisions, and maintain optimal performance throughout the day. In addition to the advantages of workplace napping, supplementing with sleep gummies, hair gummies, and women's multivitamin gummies can further support your overall health and vitality. Nyumi offers Sleep gummies to promote restful sleep. Hair gummies are formulated with nutrients that promote healthy hair growth and strength. It's always recommended to consult with a healthcare professional before making any significant changes to your routine. By integrating power naps and gummy supplements into your daily life, you can enhance both your work performance and overall health, promoting a more balanced and productive lifestyle.