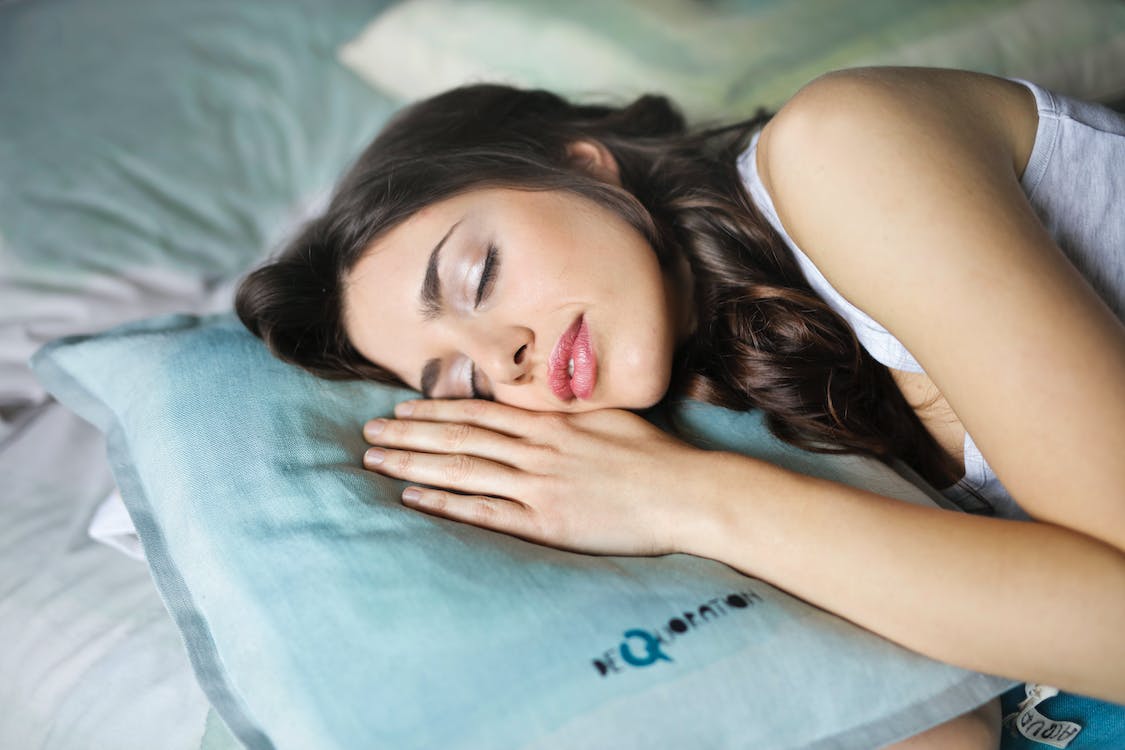 Sleep Syncing: 2023's Wellness Trends
Sleep syncing is the newest trend on the block which is gaining popularity in the health and wellness sphere. For those unknown, sleep syncing involves adjusting your sleep cycle and circadian rhythm, i.e going to bed and waking up at the same time every day. While this may seem like the easiest thing to do, it's no cakewalk. 
Easy Sleep Syncing Strategies for Restful Night's Sleep
1. Keep your bedroom dark and cool at night
A cool, dark, and quiet room environment can help promote sound sleep. 
2. Minimize distractions:
Try to create a sleep-friendly environment by minimizing distractions such as noise and bright lights
3. Avoid screens before bedtime
The blue light emitted by electronic screens can disrupt your body's internal clock, so it is best to avoid screens for at least an hour before bedtime.
4. Follow a consistent sleep schedule
Choose a bedtime and wake-up time that works for you, and try to stick to it as much as possible, even on weekends.
5. Create a relaxing bedtime routine
Develop a relaxing bedtime routine that includes activities such as reading, taking a warm bath or shower, or listening to soothing music. This can help to signal to your body that it is time to wind down and prepare for sleep.
6. Consider using a sleep aid
If you are having trouble falling or staying asleep, you may find it helpful to use a sleep aid such as melatonin or a white noise machine.
You can also try sleep supplements such as melatonin sleep gummies which are formulated using a blend of Indian and western ingredients such as Melatonin, L-Theanine, and Tagara Root to help you get a good night's rest. 
Conclusion
As people become more health-conscious, they seek innovative ways to improve their sleep patterns and enhance restful slumber. Sleep syncing, with its focus on aligning daily activities with natural circadian rhythms, offers a promising avenue for achieving better sleep quality. Additionally, the incorporation of various gummy supplements, such as hair gummies, sleep gummies, skin gummies, iron gummies, and multivitamin gummies, further complements this trend by providing convenient and enjoyable options to support specific health needs.

The popularity of sleep syncing and the rising demand for gummy supplements clearly indicate a growing awareness of the connection between sleep, overall wellness, and beauty. With people's busy lifestyles and increasing stress levels, sleep syncing offers a holistic approach to address sleep-related concerns. The availability of gummy supplements, like hair, sleep, skin, iron, and multivitamin gummies, not only adds to the convenience but also enhances compliance, making it easier for individuals to prioritize their health. As this wellness trend continues to gain momentum, it's crucial for individuals to embrace a balanced lifestyle that incorporates adequate rest, targeted supplementation, and mindful practices to reap the full benefits of sleep syncing and achieve optimal well-being.