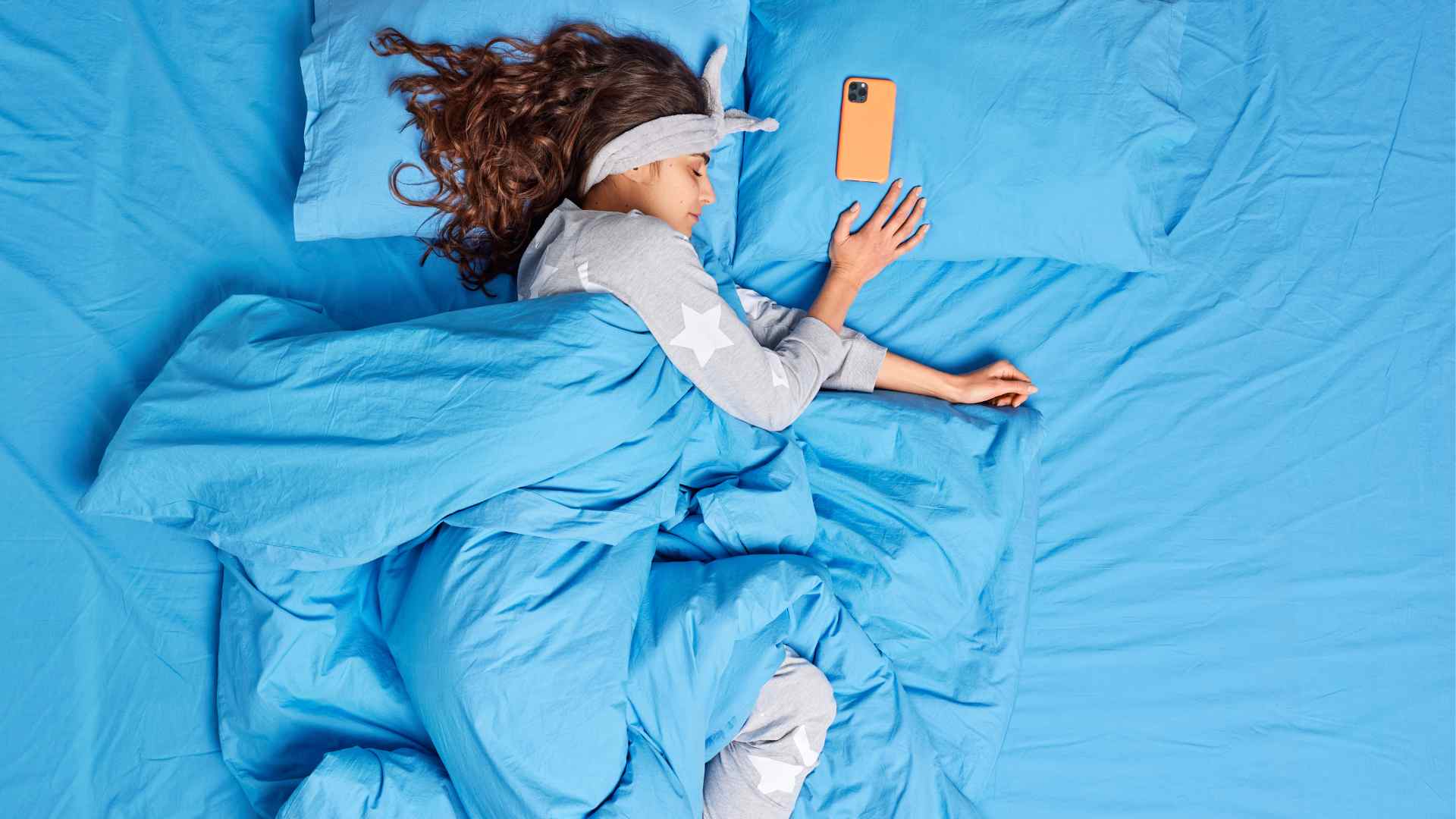 Effects & Symptoms of Sleep Deprivation
When it comes to getting a good night's sleep, many people are guilty of putting it on the back burner, when in reality it is as important as food to help sustain us. Adequate sleep is one of the most important pillars of good health. It is considered a basic physiological need for humans. Despite this, attaining good quality sleep is often overlooked, which in turn can affect a variety of factors such as quality of life, along with physical and mental health. 
Short-term effects of sleep deprivation
Short-term effects of inadequate sleep could leave you feeling tired and drowsy throughout the day. This could interfere with your life in many ways: 
Feeling less alert
Impaired cognition and memory
Feeling moody and irritable which in turn can have an effect on your interpersonal relationships
Feeling too tired for structured physical activities which could affect your quality of life
Reduced social interaction 
Long-term effects of sleep deprivation
Chronic sleep deprivation can have more serious effects on your long-term health. This is because sleep affects every system of the body. Those who get insufficient sleep have a higher risk of developing: 
• Type II diabetes
Sleep tends to affect the body's ability to regulate blood sugar levels. 
• Cardiovascular diseases
It can lead to issues such as high blood pressure, stroke and heart disease. 
• Hormonal abnormalities
Some hormones are produced during sleep. Thus poor sleep can affect the body's ability to produce certain hormones. 
• Obesity
Sleep deprivation has also been shown to affect hormones related to appetite, leading to increased hunger, reduced satiety, and consequently increased weight. 
• Poor mental health
Studies have shown associations between poor sleep quality and mental health conditions like anxiety and depression.
• Pain
Those who get inadequate sleep are at a higher risk of feeling pain or developing pain. The pain, in turn, can obstruct sleep, leaving one in a cycle of poor health. 
• Poor immunity
Sleep deprivation has been linked with lower immune function. 
• Poor brain health
Sleep plays an important role in brain function. It is involved in nerve cell communication and 'housekeeping' functions which help to remove toxins from the brain.
Symptoms of not getting enough sleep
There are plenty of reasons for getting good quality sleep. Adults need 7-8 hours of sleep, teenagers 8-10 hours, and school children would require 9-12 hours of sleep. You can tell when you're not getting enough sleep if:
Your attention tends to waver off more than usual

You are more irritable than usual 

You feel more tired than usual

You tend to doze off during the day while reading, in front of screens, sitting quietly after lunch or while sitting still in traffic for a few minutes. 
These are signs that indicate a poor night's sleep. These red flags should encourage you to reconsider your sleep schedule. 
How to improve your sleep pattern
1) Follow a proper sleep hygiene
This could aid in getting better sleep. Have a set sleep routine, and perform a set of activities before sleeping (e.g. reading, skin care, showering etc.) that give the body a signal that it is time to sleep. 
2) Sleep at a fixed time 
This trains the body to get used to a particular sleep and wake-up time, making it easier for the onset of sleep every night. 
3) Showering before sleeping
Studies have shown that there is a drop in core body temperature just before sleeping, and this can be replicated by taking a hot water shower before sleeping. Avoid blue light before bed
This disrupts the release of the sleep hormone "melatonin." Turning on "night mode" on phones and screens help block the blue light and emit a warmer, yellow light that can assist the onset of sleep. 
4) Limiting caffeine intake after 5-6 pm
Caffeine can be a stimulant inhibiting sleep if consumed too late in the evening. Studies show that caffeine can wreak havoc on your internal body clock.
5) Optimizing dinner
Not too large, not too small. Keeping a gap of 2-2.5 hours before sleeping gives your body time to digest the food. Eating a heavy dinner or eating right before you sleep can lead to a lot of gastrointestinal issues which can keep you up at night. 
6) Invest in sleep supplements
Many people are hesitant about sleep pills as they are afraid of developing a habit but there are other options. You have many sleep supplements and even sleep gummies like Nyumi Beauty Sleep Gummies that are enriched with natural ingredients to help you fall asleep faster while being non-habit forming. 
In conclusion, we know that sleep is pivotal for good health. Sleep deprivation has various short-term effects and one must also consider the serious long term that affects almost every system in the body. To attain adequate, good-quality sleep, emphasis on proper sleep hygiene is crucial.
Conclusion:
The effects and symptoms of sleep deprivation are far-reaching and can impact various aspects of our physical, mental, and emotional well-being. From impaired cognitive functions to compromised immune systems, the consequences emphasize the necessity of prioritizing quality sleep. Fortunately, products like skin gummies, Biotin hair growth gummies, iron gummies, and multivitamin gummies can offer valuable support to your overall health regimen. By addressing specific deficiencies and promoting better sleep, these supplements can contribute to a more balanced and rejuvenated lifestyle. Remember, a holistic approach to health includes recognizing the crucial role that sleep plays in maintaining our vitality and addressing any underlying issues to foster lasting well-being.