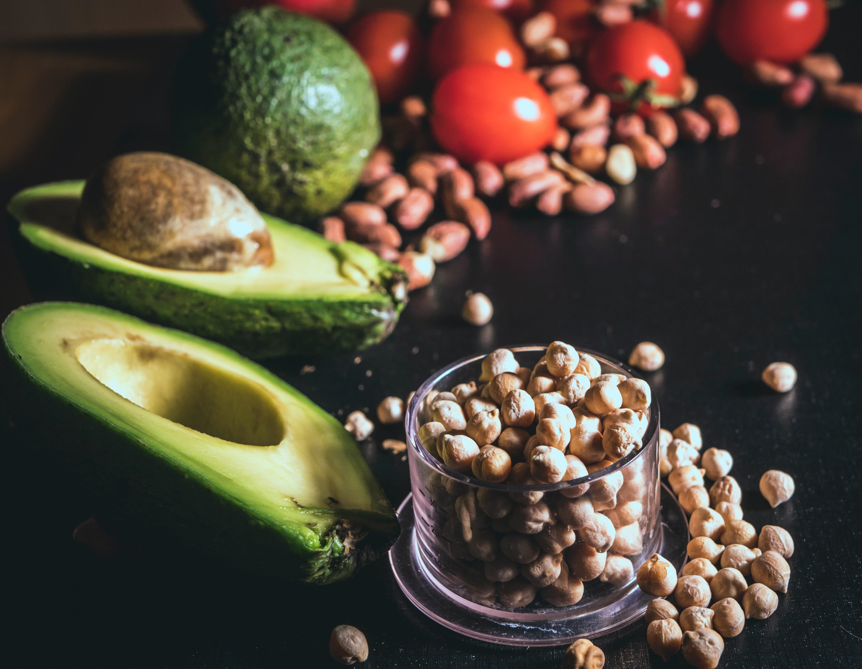 Best 10 Biotin Rich Food For Your Healthy Hair Growth
Biotin is a B vitamin that plays a key role in promoting healthy hair growth. This essential nutrient fortifies hair strands, enhancing their elasticity and preventing breakage for a healthier mane. 
Nourish your hair with biotin rich food
Incorporate these biotin-rich foods in your diet to replenish your hair from the inside out.
1. Avocado - Nourish your locks with this biotin-rich fruit. Avocados are packed with healthy fats that keep hair moisturized and prevent breakage.
2. Almonds - Fuel your hair with the power of biotin and Vitamin E with almonds. They are an excellent source of both these nutrients that render you strong and healthy hair. 
3. Sweet potatoes - Get a double dose of hair-enhancing nutrients with sweet potatoes. High in biotin and Vitamin A, they help improve hair growth and overall hair health.
4. Cauliflower: This cruciferous vegetable is a good source of biotin and other vitamins that promote hair growth, such as Vitamin C and Vitamin K.
5. Sunflower seeds - A powerhouse of biotin, sunflower seeds are also packed with calcium, potassium, magnesium, and vitamin E, which help boost hair health.
6. Mushrooms - These nutrient-rich fungi are a biotin-rich superfood. In addition to supporting hair health, they also offer several other health benefits. Their high concentration of biotin protects them from parasites and predators.
7. Carrots - Give your hair a healthy boost with this crunchy vegetable. Carrots are high in biotin and Vitamin A, promoting hair growth and overall hair health.
8. Broccoli - This nutrient-dense veggie packs a punch! Not only does broccoli provide dietary fiber and vitamins A and C, but it's also a great source of biotin.
9. Nuts & Seeds - Many nuts and seeds, such as sunflower seeds and almonds, are excellent sources of biotin. They also provide fiber, unsaturated fat, and protein to boost overall health.
10. Legumes - A nutritional powerhouse - legumes not only provide protein and fiber they're also an excellent source of biotin. Incorporating legumes like peanuts and soybeans into your diet can increase your biotin intake for stronger, healthier hair.
Conclusion:
Incorporating biotin-rich foods into your diet can be a smart step toward promoting healthy hair, skin, and nails naturally. These foods offer numerous other health benefits as well, making them a valuable addition to your overall nutrition. However, if you find it challenging to meet your daily biotin and nutrient needs through diet alone, consider complementing your nutrition with multivitamin gummies, which can provide a convenient source of essential vitamins and minerals. Additionally, for those looking to improve their sleep quality, sleep gummies may offer a relaxing and effective solution. For individuals seeking to address iron deficiency or maintain their iron levels, iron gummies can be an accessible and easy-to-digest option. Getting skin gummies will help you get beautiful skin. Remember that a well-balanced diet, combined with these supplements when necessary, can help you achieve optimal health, from the inside out.