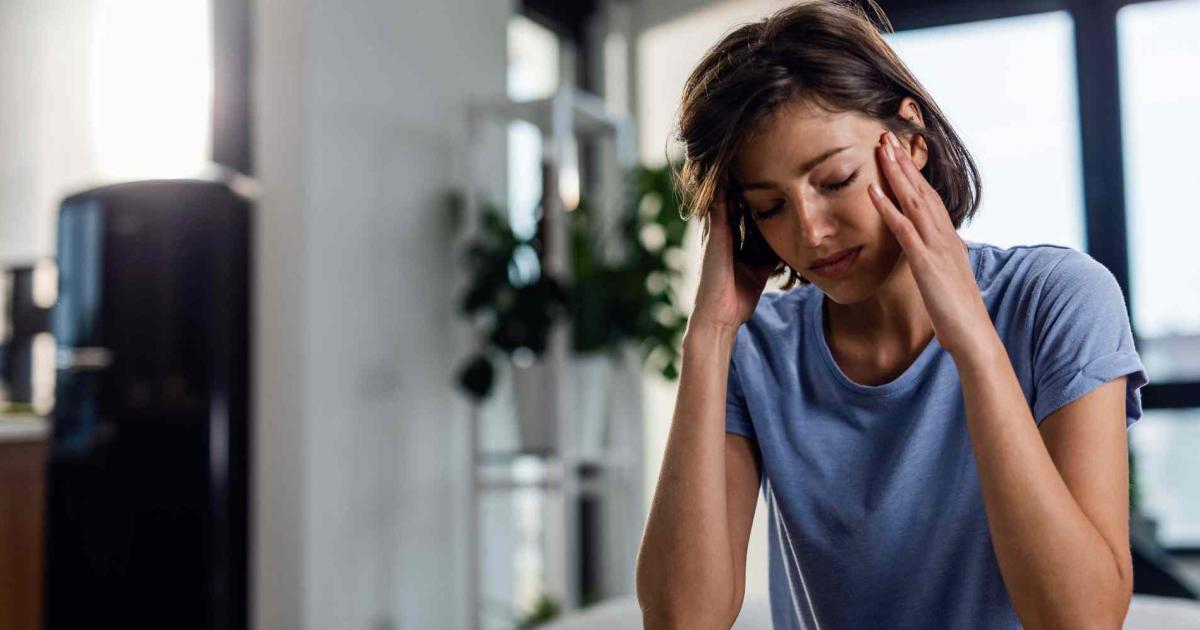 Know The Signs of B12 Deficiency and Symptoms
Signs of B12 deficiency encompass a range of symptoms affecting various systems. Fatigue, weakness, and anemia due to decreased red blood cell production are common early indicators. Neurological symptoms like numbness, tingling, balance issues, and cognitive changes can follow. Recognizing these signs is pivotal as it allows for early diagnosis and appropriate intervention to mitigate the effects of B12 deficiency on various bodily systems.
What is vitamin B12 is & its role in the body
Vitamin B12 is a water-soluble vitamin that plays a crucial role in various physiological processes within the body. Vitamin B12 is not produced by plants or animals but is synthesized by certain bacteria. It is imperative to consume a Vitamin B12-rich diet to deter experiencing any Vitamin B12 deficiency symptoms. That's because Vitamin B12 plays several important roles in the human body.
A key role is being involved in red blood cell formation and the synthesis of haemoglobin, an essential protein found in red blood cells. B12 is also involved in DNA synthesis and works together with other B vitamins to ensure that DNA is produced accurately during cell division. Thirdly, Vitamin B12 is involved in the metabolism of carbohydrates, fats, and proteins which contributes to our energy production essential for overall bodily functions.
Sources of vitamin B12
Vitamin B12 is primarily found in animal products. Here's a short list of dietary sources of vitamin B12: Meat includes- Beef, lamb, and pork; Dairy Products: Milk, cheese, yoghurt, and other dairy products; Fortified breakfast cereals; Poultry products including Chicken & Eggs.
Importance of proper absorption
Proper absorption of vitamin B12 is crucial for maintaining overall health and avoiding experiencing any of the Vitamin B12 deficiency symptoms. Other key reasons why it is important include:
Red Blood Cell Formation: Vitamin B12 is essential for accurate DNA synthesis in rapidly dividing cells, including those involved in the production of red blood cells (RBCs). DNA synthesis is also instrumental in tissue repair, and the maintenance of healthy organs and systems.
Nervous System Health: Vitamin B12 is crucial for the maintenance of the nervous system, including the production of myelin which is a protective sheath around nerve fibers facilitating efficient nerve signal transmission.
Cognitive Health: Vitamin B12 is believed to support brain health through its involvement in nerve cell maintenance and protection. Therefore, maintaining sufficient B12 levels may be important for preserving cognitive function and reducing the risk of cognitive decline with age.
Causes of B12 Deficiency
Vegan or vegetarian diets lack animal products.
Digestive disorders affecting B12 absorption (e.g., pernicious Anemia).
Aging and decreased stomach acid production.
Medications that interfere with B12 absorption.
One of the primary Vitamin B12 deficiency causes is a poor diet. A diet that lacks sufficient sources of vitamin B12, such as meat, fish, eggs, and dairy products, can lead to deficiency over time. Secondly, digestive disorders like Pernicious Anemia can hinder Vitamin B12 absorption in the body to a great extent and affect the stomach's ability to produce a protein necessary for B12 absorption in the small intestine. Thirdly, as people age, stomach acid production can decline. This acid is needed to release B12 from food so that it can be absorbed.

The last among Vitamin B12 deficiency causes are certain medications that interfere with vitamin B12 absorption by affecting the stomach's acid production necessary to release B12 from food or disrupting the normal digestive process.
Common Symptoms of B12 Deficiency
With Vitamin B12 deficiency comes an array of Vitamin B12 deficiency symptoms commonly experienced by people, covering a few of these symptoms below in the blog post.
Fatigue and weakness:
There might also be times when you feel your energy levels are dropping drastically and you cannot do any of the chores. Well, these are the early signs of B12 deficiency. This occurs because B12 is crucial for energy production in the body and for converting food into energy. However, its deficiency can lead to feelings of tiredness and hamper your quality of sleep. So, you can think of incorporating sleep gummies into your diet to improve your good night's sleep.
Numbness and tingling in extremities:
In the absence of sufficient B12, the myelin sheath or so to say the protective cover around the fibres gets damaged. Without proper myelin, nerve signals may slow down or become disrupted, leading to abnormal sensations such as numbness, tingling, and even pain. The damage to nerve fibres disrupts proper nerve signal transmission.
Cognitive changes:
B12 deficiency can affect cognitive function and lead to symptoms such as memory problems, difficulty concentrating, and mental fog. Some individuals may experience extreme confusion, mood changes, and even depression sometimes.
Anemia:
Inadequate levels of Vitamin B12 in the body can lead to a type of anaemia called megaloblastic anaemia. In this condition, the bone marrow produces abnormally large and immature red blood cells, which are less efficient at carrying oxygen throughout the body. Anemia can cause symptoms such as pale skin, weakness, shortness of breath, and a rapid heart rate. You can include Vitamin E for skin since it's an anti-inflammatory agent that can assist in reducing skin paleness.
Glossitis and mouth ulcers:
Due to Vitamin B12 deficiency causes, the lining of your digestive tract and the lining of your tongue can be affected. Due to this reason, Glossitis, which is an inflamed or swollen tongue, tends to occur. Additionally, mouth ulcers and a burning sensation in the mouth or tongue might develop.
Vision problems:
Vitamin B12 deficiency can affect the health of the optic nerve, which is responsible for transmitting visual signals from the eye to the brain. When these nerve fibres are affected by B12 deficiency, it can result in visual disturbances such as blurred or double vision and light sensitivity.
Identify the At-Risk Groups for B12 Deficiency
Several groups of people are at higher risk of developing vitamin B12 deficiency due to various factors. These at-risk groups include:
Vegetarians and Vegans
Elderly individuals
Individuals with Digestive Disorders
Individuals with Gastrointestinal Surgery
Individuals on certain medications
Chronic medical conditions or chronic alcoholics
Diagnosis and Medical Intervention
Vitamin B12 deficiency treatments involve a combination of clinical evaluation and appropriate medical interventions. A healthcare professional will begin by reviewing your medical history, including your diet, any existing medical conditions, medications you're taking, and any symptoms you're experiencing.

Subsequently, they might conduct a physical examination to check for signs of B12 deficiency, such as pale skin, glossitis (inflamed tongue), and neurological symptoms, and recommend the most appropriate treatment for your condition. To address pale skin issues and improve your overall skin health, you can include Vitamin E for skin and even skin gummies in your daily diet.
Importance of recognizing symptoms and seeking medical advice
Recognizing symptoms, and seeking medical advice along with undergoing appropriate diagnostic tests, can help identify and address deficiency before it leads to severe complications. In cases of severe and prolonged B12 deficiency, irreversible nerve damage can occur. Early detection can help prevent this outcome by giving tailored Vitamin B12 deficiency treatments that work best for your specific situation and before irreversible damage takes place.
Diagnostic tests: Serum B12 levels, methylmalonic acid levels
The severity and underlying cause of B12 deficiency can vary. Diagnostic tests, like serum B12 levels and methylmalonic acid levels, provide critical information for healthcare providers to determine the most appropriate treatment approach, whether it's dietary changes, oral supplements, injections, or addressing an underlying condition.
Conclusion
It's important to note that a deficiency in vitamin B12 can have serious health consequences, affecting both blood cells and neurological function. If you suspect a deficiency or have specific dietary restrictions, it's a good idea to consult with a doctor to determine the appropriate Vitamin B12 deficiency treatments to rectify this deficiency.

You can also think of including Vitamin-A rich foods in your diet. They might not directly address your underlying condition of Vitamin B12 deficiency but these foods can result in your improved vision and immune system.

Apart from this, you can also Biotin Hair Gummies, Skin Gummies, and Iron Gummies to improve the overall vitality of your hair, skin, and iron deficiency. These gummies can also help in addressing vitamin B12 deficiency-associated hair loss, pale skin, and fatigue impacting sleep quality.
FAQ
What are the potential long-term effects of untreated B12 deficiency?
Untreated vitamin B12 deficiency can lead to a range of serious and potentially irreversible health consequences like Neurological Damage, Cognitive Decline, Anemia, Optic Nerve Damage, Glossitis, and Mouth Ulcers.
What can I do to quickly increase my B12 levels?
Start by discussing your B12 deficiency with a doctor who can then formulate a treatment, recommend you an appropriate diet including Vitamin-A Rich Foods, and suggest oral supplements that best cater to your health condition.
Is it possible to treat B12 deficiency?
Yes, vitamin B12 deficiency can be effectively treated with appropriate interventions depending on the severity of the deficiency and its underlying causes.
Which foods can be used as a source of B12 replacement?
Foods as a source of B12 replacement include Meat, Poultry, Fish , Seafood, Dairy Products, and Fortified Cereals, and you can opt for multivitamin gummies for women for overall health nourishment.
What is the typical normal range for vitamin B12 levels in the blood?
Vitamin B12 Normal Range values are 160 to 950 picograms per millilitre (pg/mL), or 118 to 701 picomoles per litre.