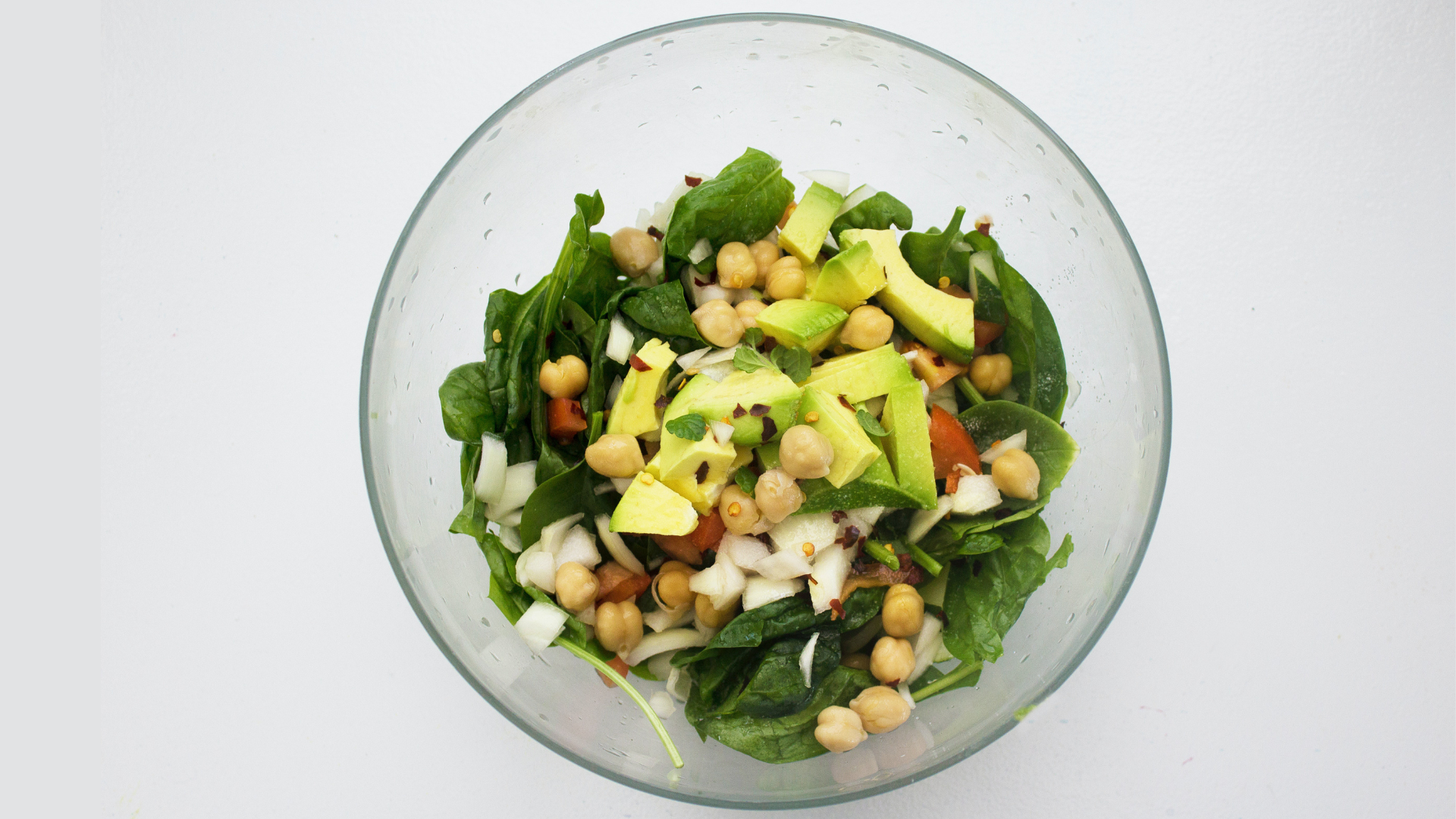 Best 15 Iron-Rich Foods To Add To Your Diet
Maintaining an adequate daily intake of iron helps prevent iron deficiency. However, the role of iron is not only limited to this but to carrying oxygenated blood across the entire body. Thus, to keep this essential function in place, consuming iron-rich foods is necessary. Our body relies on a diet rich in iron-infused foods, including iron-rich fruits, as it can not produce iron internally. We will further discuss the iron-rich sources to be included in our meals for fulfilling the iron requirements.
What Is Iron & It's Importance in the Body?
If you think of a vital element your body requires for hemoglobin formation, it would likely be iron.. That's because it is the protein present in the red blood cells responsible for carrying oxygen throughout the body. This vital process ensures the body remains in balance and enables its optimal functioning. If you're curious about how this process occurs, it involves the transportation of oxygen to the muscles and brain, leading to heightened energy levels and improved performance, both physically and mentally.
However, to keep these bodily processes going in order, consuming foods that contain iron is imperative. It is equally important to be aware of the recommended amount of iron for optimal absorption by the body. Failing to do so can undermine the purpose of consuming iron-rich foods, leading to iron deficiency.
How Much Iron is Required for The Body?
The recommended dietary allowance (RDA) for men aged 19-50 years is 8 mg daily while for women falling in the same age bracket in 18 mg. Furthermore, for pregnant women, the recommended intake is 27 mg, and 9 mg for lactating women. For adolescents aged 14-18 years old, the RDA is 11 mg for boys and 15 mg for girls. However, for women above 51 years old, the iron intake is reduced to 8 mg with the assumption that they are nearing menopause.
List of Iron-Rich Foods to Incorporate into Your Diet
Apart from preserving many essential bodily functions, Iron acts as a powerhouse that provides us with an ample amount of energy. Thus, to extract the exceptional benefits of iron you can incorporate the enclose high in iron foods in your diet:
Spinach
This leafy-green vegetable is the ideal food to improve iron deficiency. Consuming this iron-centric food will suffice your daily iron requirement and enrich you with other essential nutrients like Vitamins A and K.
Green-leafy vegetables
Green-leafy vegetables perfectly fit the bill of iron-rich foods for anaemia. Incorporating these nutrient-dense greens into your diet will help you fight iron deficiency and enhance the overall nutritional value of your meals.
Legumes
Some of the preferred legumes like chickpeas, soybeans, and kidney beans are loaded with nutrients. They are the best form of iron source to be included in a vegetarian's diet.
Dark Chocolate
It is the most tempting dish on the list that is a great source of iron. To reap the benefits of this treat better you can combine dark chocolate with strawberries. By doing this, you will get a dose of Iron & Vitamin C optimizing iron absorption in your body.
Tofu
A half-cup tofu serving provides a good amount of iron. Apart from this, Tofu is also rich in minerals like calcium, magnesium, and protein. This plant-based protein will righty meet your daily iron needs.
Nuts
Dry fruits are also known as the best food for iron deficiency improvement. They are a good source of healthy fats and iron, which you need to combat iron deficiency.
Lentils
It is a great budget-friendly and iron-rich food to be added to your diet. You can combine these lentils with tomatoes and add a tinge of Vitamin C enhancing the food's efficiency.
Fortified Breakfast Cereals
Fortified foods add micronutrients to your diet which get lost during their original processing. These cereals are packed with iron, fibre, and folic acid and are to be consumed in moderation.
Broccoli
It is a nutritious vegetable containing a good amount of Iron and Vitamin C to suffice your daily iron requirement and contribute to better iron absorption in your body.
Pumpkin Seeds
These nutrient-enriched seeds are not just a good source of iron but also other essential nutrients like magnesium, fibre, and zinc, providing you with the best of health & taste. Zinc deficiency, which can lead to various health issues, is commonly observed in individuals with inadequate dietary intake.
Quinoa
It is surely one of the healthiest grains to be included in your diet. Apart from being one of the iron-rich foods, it is also a good source of fibre.
Potato
Baked potatoes are on the menu this time to meet your daily iron requirements. Make sure to. consume the skin of the potato, as it contains the highest concentration of nutrients.
Cashews
Cashews will help you indulge in healthy snacking vis-à-vis providing you with a good dose of iron. They are also a rich source of magnesium, phosphorous, zinc, and copper.
Numerous Health Benefits of Iron
Save Your energy
There are a plethora of health benefits that our mighty Iron provides us with. To begin with, including iron-rich foods in your meals will help you maintain your energy levels. Thus, fatigue or tiredness will feel like an alien concept. The reason for your boosted energy levels would be a good amount of oxygen carried by the hemoglobin to the whole body. In addition to this, iron also helps in increasing stamina levels.
Boosts the immune system
Iron has the potential to carry oxygen to our cells directly which influences how our cells heal from any damage. Basis the studies conducted, it has been deduced that people with iron deficiency are prone to foodborne illnesses. While people with adequate iron reserves can fight off infections rapidly.
Improves cognitive function
Including high-iron foods in our diet is a crucial because of their ability to improve our concentration levels. They act as a requisite ingredient for keeping our brain health, neuron health, and cognitive function stimulating. An iron-centric diet assists in maintaining good brain health. It is also instrumental in DNA synthesization which assists in brain growth. To top it all, iron enables the brain and body to counteract the toxins generated and the pollutants entering our bodies.
Enhanced muscle contraction & muscle endurance
Our muscles require a proportionate quantity of iron for contraction. And muscle contraction is necessary as it facilitates muscle mass building. Thus, when an adequate amount of oxygen is not supplied to the muscles we experience certain muscle weakness. Apart from this, by taking care of your body's iron needs, your muscles function at the most optimal level vis-à-vis ensuring your muscle endurance is unmatched.
Promotes peaceful sleep
For your body to function at its most premium level, you need to make sure you are eating foods that contain iron regularly. That's also because the benefits that an iron-centric diet enriches you with cannot be overlooked and a good sleep comes in handy too. On the contrary, an iron-deficit diet can cause a periodic limb movement disorder which is a kind of sleep disorder. During PLMD, people experience excessive leg pain during the nighttime hindering a good night's sleep
Other Sources of Iron
Apart from the above-mentioned iron foods, certain iron-rich supplements aid in the treatment of iron deficiency symptoms. These supplements help people who are unable to meet their daily iron requirements. One of the highly recommended supplements is collagen supplements which could treat iron-deficiency anaemia by enhancing iron absorption in the body.
Next in line are multivitamin gummies, melatonin gummies, and biotin gummies for hair which are both readily available and easy to consume. They are also deemed as a bankable choice for treating your iron deficiency needs. The gummies replenish the iron levels in our body and alleviate the iron deficiency symptoms in our body. They also boost our energy levels, cognition, and muscle control.
Risk Factor of Excessive Iron Intake
The 3 major health risks associated with high iron consumption are as follows:
Iron Toxicity
Iron toxicity can occur due to accidental overdose of iron, taking high dosages of iron supplements, or chronic iron overload disorders. Iron toxicity can increase the levels of free iron in our bodies and the excess iron accumulation can cause a detrimental impact on our brain and the liver.
Iron and infections
Iron and infections you can get prone to contracting infections due to elevated levels of free iron in the body. This excessive iron can be a breeding ground for bacteria and viruses growth
Iron Overload
It is caused due to a gradual build-up of excessive iron amounts in our body. The factor contributing to this condition is the failure of the body's regulatory system to keep the iron levels in check/ within permissible limits.
Conclusion
The article majorly revolves around the importance of iron, the benefits it renders and iron-rich foods to be included in our diet inter alia. In addition to this, it is important to compliment your diet with skin gummies. These enriching gummies are the perfect companion to keep your skin healthy, glowing, and free from any dullness.
Furthermore, your hair requires the right pampering as well and for that, you can include Biotin Hair Gummies in your diet. These gummies will strengthen your hair, facilitate hair growth and prevent unwanted hair breakage.
Women's multivitamin gummies are another health-packed inclusion in your diet for your overall well-being. It is a recommended option for women whose regular iron requirement is not being met. Thus, these gummies will bolster the levels of this essential element in their bodies.
Always remember that a healthy diet is never healthy enough if the proportion of iron contained in your meals is not enough.
FAQs
How can you ensure you're getting enough iron in your diet?
Plan your diet well and include foods high in iron in your meals, to begin with. Keep track of your daily iron intake and make sure it aligns with the recommended allowance as suggested above. To increase iron absorption include Vitamin C in your meals. For tracking your haemoglobin and iron levels with precision and consistency, get bi-annually blood tests done. These basic steps will help you monitor your iron intake and deficiencies if any in your diet that require rectifications.
What is the highest & lowest range of iron?
The normal hemoglobin range is generally defined as 13.2 to 16.6 grams of hemoglobin per deciliter (dL) of blood for men and 11.6 to 15 grams of hemoglobin per deciliter (dL) of blood for women.
Can iron supplements lead to the development of gas or bloating?
Experiencing bloating or gastrointestinal issues is a common side effect of consuming iron supplements. However, to combat these symptoms, remember to never take the supplements empty stomach, which increased the risk of gastroenteritis. Moreover, start with a lower dosage and gradually increase the same as your body gets accustomed to it.
What is the duration of iron side effects?
The side effects of ferrous sulfate supplements are usually temporary. They should go away as your body gets used to the medication
What is considered a typical iron level range for women?
As mentioned above, the typical iron range is- 11.6 to 15 grams of haemoglobin per deciliter (dL) of blood for women.