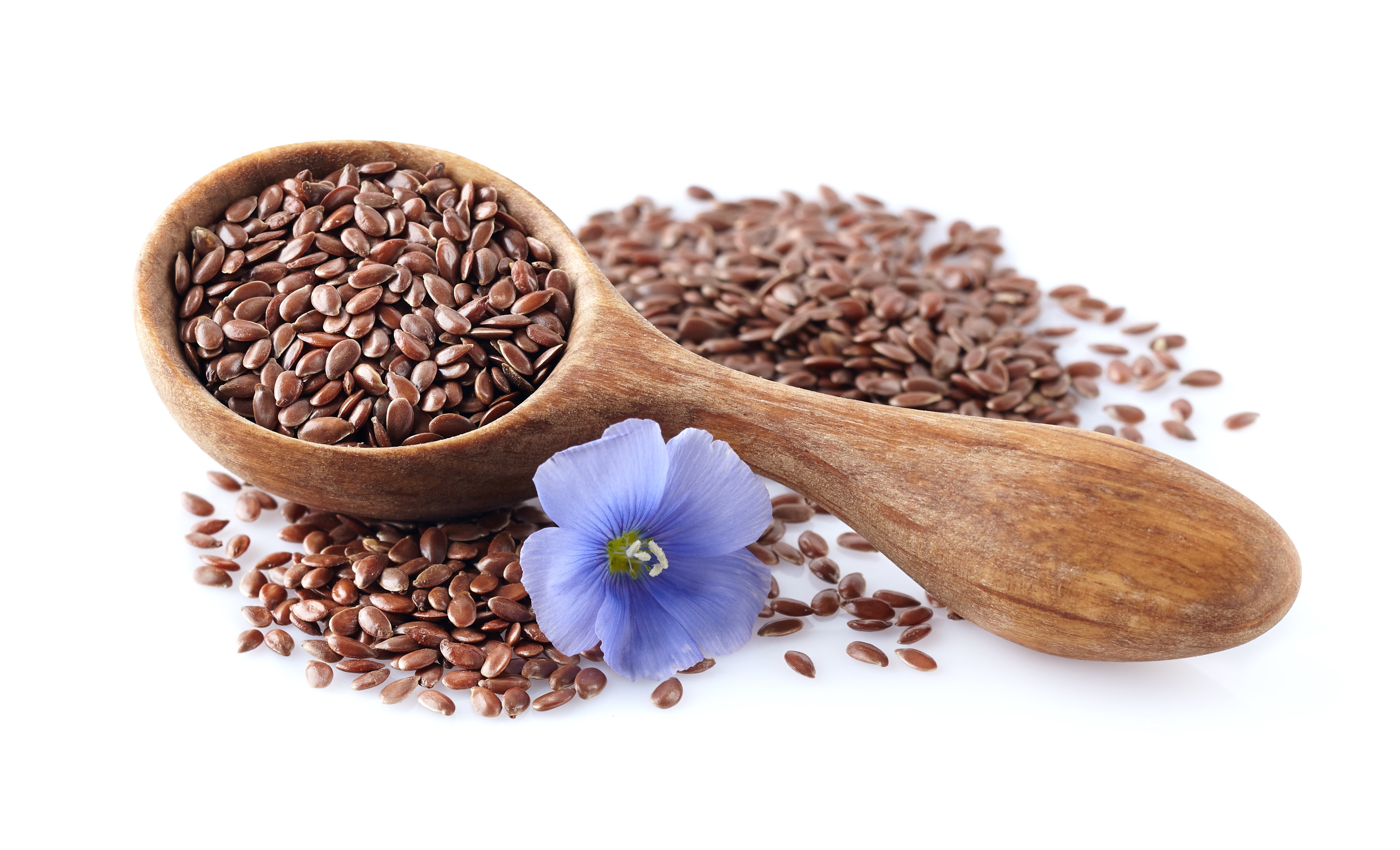 Top 6 Flax Seeds Benefits For Skin And Hair - Flaxseed Oil Benefits & Uses
Flaxseed, also known as linseed, is a rich source of plant-based omega-3 fatty acids, fiber, lignans, and other essential nutrients that offer numerous health benefits, including those for skin and hair. 
Flax seeds benefits for skin
1. Reduces inflammation:
Flaxseed contains alpha-linolenic acid (ALA), which is a type of omega-3 fatty acid that helps to reduce inflammation. Inflammation can cause a range of skin problems, including acne, eczema, and psoriasis.
2. Promotes skin hydration:
The high content of omega-3 fatty acids in flaxseed helps to maintain the skin's moisture and hydration levels, keeping it soft, supple, and youthful-looking.
3. Provides anti-aging benefits:
Flaxseed is rich in lignans, which are phytoestrogens that have anti-aging properties. They help to protect the skin from oxidative stress, which can cause premature aging and wrinkles.
4. Boosts collagen production
:
Collagen is a protein that is essential for maintaining the skin's elasticity and firmness. Flaxseed contains nutrients like vitamin E and omega-3 fatty acids, which help to boost collagen production, keeping the skin looking youthful and healthy. Benefits of vitamin E for skin are like Moisturization, Anti-aging effects, Skin healing etc.
5. Helps to improve skin texture:
Flaxseed is a rich source of fiber, which helps to improve the digestive system's health. A healthy digestive system means the body can absorb nutrients more efficiently, improving skin health and texture.
6. Protects against UV damage:
Flaxseed contains antioxidants that help to protect the skin from damage caused by UV radiation. These antioxidants also help to reduce the appearance of dark spots, blemishes, and other signs of skin damage.
How to use Flax Seeds for Skin?
You can apply flaxseed oil directly to your skin or mix it with your favorite moisturizer. You can also make a flaxseed face mask by mixing ground flaxseed with water or yogurt. Additionally, adding ground flaxseed or flaxseed oil to your bathwater helps promote skin hydration and reduces inflammation. 
There are several flaxseeds benefits for hair as well
Flax seeds benefits for hair:
o Promotes Hair Growth
:
Flax seeds are an excellent source of omega-3 fatty acids, which are essential for promoting hair growth. Omega-3 fatty acids help nourish hair follicles and promote healthy hair growth.
o
 

Reduces Hair Breakage

:

The high content of lignans in flaxseeds helps to reduce hair breakage by improving hair elasticity. This makes hair less prone to breakage and split ends.
o
 

Moisturizes Hair:

Flaxseeds are rich in mucilage, a gel-like substance that helps to moisturize hair and keep it hydrated. This can help prevent dryness and breakage.
o
 

Helps Control Dandruff:

Flaxseeds are a rich source of omega-3 fatty acids, which have anti-inflammatory properties. This can help control dandruff, a common scalp condition caused by inflammation.
o
 

Prevents Hair Loss:

Flaxseeds contain lignans that can inhibit the production of dihydrotestosterone (DHT), a hormone that is linked to hair loss. By blocking the production of DHT, flaxseeds can help prevent hair loss.
o
 

Adds Shine to Hair:

Flaxseeds are rich in omega-3 fatty acids and vitamin E, which can help add shine and luster to hair. This can make hair look healthier and more vibrant.

 
How to use Flax Seeds for Hair?
To get the benefits of flax seeds for hair, you can add ground flaxseeds to your diet or use flaxseed oil as a hair treatment. You can also mix ground flaxseeds with water to make a hair gel that can be used to style hair. However, it is important to note that flaxseed oil and gel should not be used in excess, as they can weigh hair down and make it look greasy.
Conclusion: 
From nourishing the scalp and promoting strong hair to providing essential nutrients for glowing skin, flaxseeds prove to be a valuable addition to any beauty regimen. Additionally, for a convenient and enjoyable way to support hair, nail, and skin health, consider incorporating biotin hair gummies enriched with biotin, and vegan ingredients.
Additionally, incorporating multivitamin gummies for hair, nails, and skin can further enhance the overall health and appearance of these areas.
Overall, flaxseed is a versatile ingredient used in various ways to promote healthy skin. Make sure to patch-test any new product or ingredient on a small area of your skin before applying it to your face or body. If you notice any reactions, consult your doctor. 



FAQs 
Can flax seeds be used by people with sensitive skin or scalp?

Flax seeds can be used by people with sensitive skin or scalp, as they are generally well-tolerated and may provide nourishing benefits.

How long does it take to see results when using flax seeds for skin and hair?

The time it takes to see results when using flax seeds for skin and hair can vary, but typically within a few weeks to a couple of months.

Are there any potential side effects of consuming flax seeds for skin and hair health?

Potential side effects of consuming flax seeds for skin and hair health are rare and minimal.

Can flax seeds be used as a natural remedy for scalp itchiness or irritation?

Yes, flax seeds can be used as a natural remedy for scalp itchiness or irritation due to their soothing and anti-inflammatory properties.

How should flax seeds be incorporated into a skincare routine?

Flax seeds can be incorporated into a skincare routine by using them in DIY face masks, scrubs, or as an ingredient in skincare products.

How do flax seeds compare to other superfoods in terms of their benefits for skin and hair?

Flax seeds are comparable to other superfoods in their benefits for skin and hair, offering a rich source of essential nutrients and promoting overall health and vitality