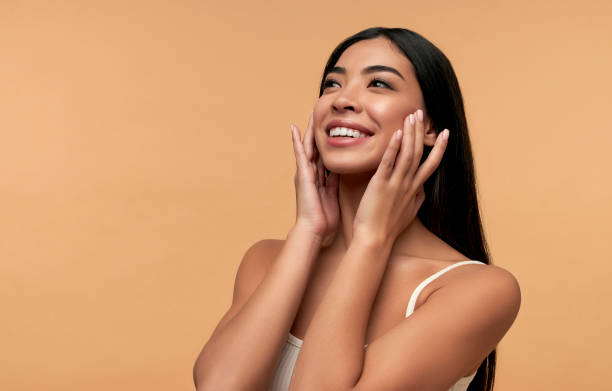 20 Best Ingredients for Skin for a Healthy Radiant Glow
In the battle of Dry skin Vs dehydrated skin, achieving a healthy and radiant complexion is cherished by many, and it begins with the right ingredients. In the realm of skincare, where an abundance of remedies exist, selecting the right one can be a daunting task. Yet you have our expertise to bank upon, in this guide, we unveil the 20 best ingredients for skin, for your healthy, radiant skin glow. So, if you're starting your journey to achieving glowing skin and the complexion of your dreams, this list will serve as your companion.
Popular skincare ingredients
Here's a list of popular skincare ingredients that will be your trusted allies on your skincare journey leading you toward the glowing, healthy complexion you desire-
Hyaluronic Acid
Hyaluronic Acid for skin has moisture-retaining properties that plump up the skin by filling in fine lines & wrinkles. This leads to a smoother skin appearance and reduced visible signs of ageing. Additionally, its anti-inflammatory properties soothe and calm irritated or sensitive skin.
Collagen
Collagen is the key to skin's elasticity. Thus, incorporating Collagen skin gummies into your routine can help maintain firmness, preventing sagging and keeping your skin looking plump and youthful. It can also help reduce the appearance of fine lines and wrinkles.
Glycerin
Glycerin is a hydration hero is also seen as one of the best Ingredients for Skin providing the skin with the desired moisture, making it soft and radiantly supple. Plus, it supports the skin's natural barrier function, protecting it from environmental stressors.
Ceramides
Ceramides are lipids that strengthen the skin's natural barrier, preventing moisture loss, maintaining a healthy complexion, and soothing irritated skin, reducing redness and discomfort.
Vitamin C
Vitamin C for skin is a potent antioxidant that brightens skin, fades dark spots, and protects against environmental damage, ensuring your skin radiates with a youthful glow.

Also Read - Vitamin C: Benefits, Sources, Deficiency Causes & More
Glycolic acid
Glycolic acid is an effective exfoliant that removes dead skin cells, revealing fresher and brighter skin. Glycolic Acid Benefits For Skin also include improving the skin texture, reducing the appearance of fine lines, and fading dark spots, resulting in reduced visibility of acne scars.
Vitamin E (Tocopherol)
It is an antioxidant, protecting the skin from free radicals and environmental damage. Vitamin E for skin also helps the skin retain moisture, preventing dryness and maintaining a soft texture.
Niacinamide (Vitamin B3)
Niacinamide can calm and reduce redness in the skin, making it suitable for sensitive skin. It helps minimize the appearance of enlarged pores and regulates oil production.
Retinol (Vitamin A)
Known for its wrinkle-fighting prowess, retinol promotes skin cell turnover, minimizing fine lines and promoting smoother, more youthful skin. Incorporate Vitamin-A rich foods for deriving the benefits of this health-packed vitamin.
Peptides
Peptides support collagen production, improving skin elasticity for a smoother and more radiant complexion. They aid in skin repair, supporting the natural processes that maintain a youthful complexion.
Alpha Hydroxy Acids (AHAs)
AHAs are one of the best ingredients for skin which gently exfoliate, resulting in fresh, radiant skin and improved texture. They promote cell turnover, helping to fade dark spots, fine lines, and uneven skin tone, contributing to a smoother skin appearance.
Beta Hydroxy Acids (BHAs)
BHAs can penetrate deep into pores, preventing breakouts and leaving skin smooth and clear, contributing to a healthy and radiant look, they also promote a smoother complexion with improved texture.
Sunscreen (Broad-Spectrum SPF)
Dry skin Vs dehydrated skin, not to worry because a Broad-Spectrum SPF protects against harmful UV rays, preventing premature ageing & maintaining skin's youthful radiance for all skin types.
Green Tea Extract
Green tea extract's antioxidants combat free radicals, keeping skin fresh, radiant, and protected from environmental damage. Benefits of Green Tea for Skin include its protective properties shielding the skin from environmental damage and leading to smoother skin.
Aloe Vera
Aloe Vera's soothing and hydrating properties calm irritated skin, aiding in reducing redness and promoting a smooth, well-nourished complexion. It helps maintain optimal moisture levels.
Chamomile Extract
Chamomile extract has anti-inflammatory properties which is one of the strongest benefits of Chamomile, soothing sensitive skin and helping maintain a clear complexion. It also aids in balancing skin's natural oils, leading to a more even and radiant skin texture.
Zinc Oxide and Titanium Dioxide.
They safeguard skin against harmful UV rays, preserving its smooth texture, and preventing premature ageing. They act as physical barriers, reflecting and absorbing UV rays, helping to maintain an even skin tone and texture.
Caffeine
Caffeine enhances microcirculation, aiding in a healthier skin tone and texture, resulting in a more vibrant and energized appearance.
Vitamin B5 (Panthenol)
Vitamin B5's moisturizing properties provide deep hydration, contributing to a smooth, well-nourished skin surface. It aids in skin repair and renewal, promoting a healthier complexion.
Supplement intake to get healthy skin
Multivitamin gummies for women provide a well-rounded nutritional boost that can benefit the skin by ensuring it receives essential nutrients that promote skin health and protect the skin against oxidative damage. Iron gummies help combat iron deficiency-related fatigue, which can often manifest in pale and dull skin, making them valuable for those with skin concerns linked to low iron levels. Lastly, biotin gummies are a delightful package for those seeking a healthy and radiant complexion.
Conclusion
Incorporating the right ingredients into your skincare regimen can be a game-changer for achieving the radiant, healthy skin you desire. Whether it's hydrating hyaluronic acid, collagen-boosting peptides, or complexion-brightening vitamin C for skin, these ingredients offer a path to improved skin texture and a natural, luminous glow. Remember that consistency and patience is the key when introducing new biotin gummies to your routine. So, tailor your skincare to your unique needs, and watch your skin flourish with vitality and radiance.
FAQs
How can I choose products with the right ingredients for my skin type?
Identify your skin type and the concerns you're meaning to address. Look for products formulated for your specific skin type and concerns. Check ingredient labels for key ingredients like hyaluronic acid for skin.
Which ingredients are effective for promoting collagen production? (Add keyword. collagen-rich food)
Collagen rich food, such as bone broth, salmon, and citrus fruits, can also support collagen synthesis when included in your diet in the form of collagen skin gummies.
Are there any specific supplements for skin to get a radiant glow?
Apart from Vitamin-A rich foods, supplements like biotin, collagen peptides, Vitamin E for skin and omega-3 fatty acids can promote healthier skin and contribute to a radiant glow.
What's the best skincare routine to be followed?
A basic routine includes cleansing, moisturizing, and sunscreen during the day. For enhanced benefits, consider adding serums with specific ingredients for your skin concerns.