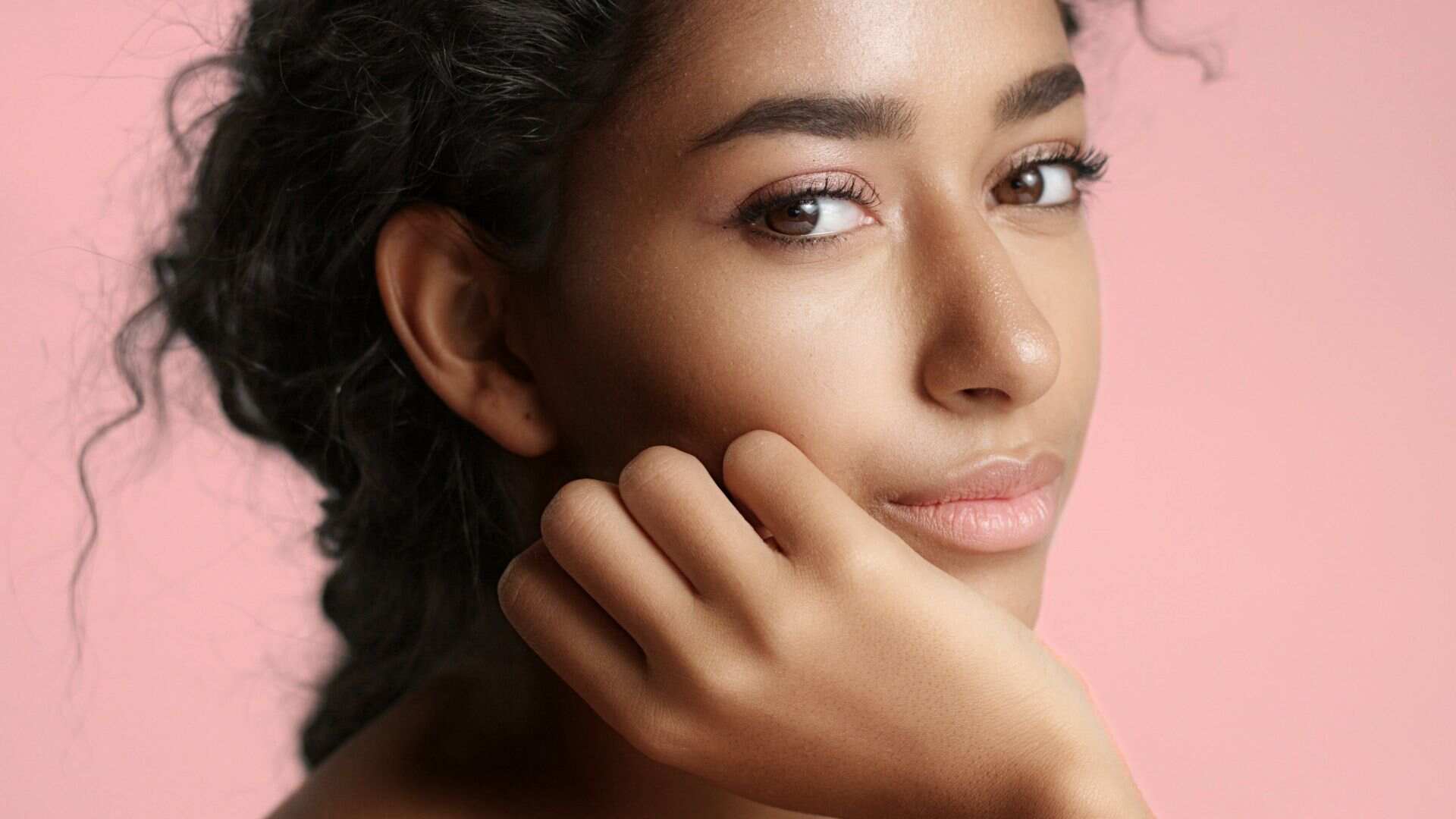 Dry skin Vs dehydrated skin - The Key Difference?
"Skin is in" — if you've been active on social media, you're aware that in the past 2 years skin has dominated the cosmetic industry and for good reason. During the lockdown, self-care came under the spotlight, and along with it, skincare. This gave rise to a sea of products. But unfortunately, the need of the hour is first, finding out your skin type before picking a product. There are different skin types and skin issues, but the two most commonly mistaken are dry skin versus dehydrated skin. While they sound like they could be the same, the truth is that these two are completely different from one another. If you're confused between the two, keep on reading to find out what makes dry and dehydrated skin so unique.
What is dry skin?
"Is my skin dehydrated or dry?" – This is one of the most common questions. Even though dehydrated and dry skin are sometimes discussed synonymously, they are nowhere close to being the same. With dry skin, the production of sebum is less. Sebum is an oily substance that's produced by the sebaceous glands in the body.
Dry skin falls under one of the skin types as the skin struggles to retain water. Normal, combination, and oily are the other three types of skin. While you are born with one skin type, it can change with age.
Causes of dry skin:
1. Environment
Environment plays a vital role in determining your skin type. Places that are usually cold, windy, or low humidity, can cause the skin to dry out.
2. Hot showers
While hot showers seem comforting after a long day, it causes a lot of damage to your skin. Hot water strips away the skin's natural oils, leaving it dry and dull whereas excess scrubbing can also lead to dry skin.
3. Harsh soaps and detergents
Ingredients matter! Many soaps, detergents, and shampoos have toxic chemicals in them. These chemicals strip moisture from your skin since they are formulated to remove oil.
4. Skin conditions
People suffering from skin conditions like atopic dermatitis (eczema) or psoriasis are more likely to have dry skin.
Signs you have dry skin?
Still, confused between dry skin versus dehydrated skin? Well, if you have any of the following issues, chances are you have dry skin.
Scaly skin
White flakes
Redness
Irritation
How to treat dry skin?
1. Use a gentle face wash
While washing your face twice a day is important, it's equally vital to pick the right cleanser. Avoid using cleansers with harsh chemicals and instead opt for those with ingredients like shea butter and argan oil. These ingredients are moisturizing and help repair your skin barrier. When it comes to your topical products, apply them on damp skin.
2. Moisturize
For those who have dry skin, moisturizer is your BFF. If you're wondering which is the best moisturizer for dry skin, pick one that has a heavy formulation rather than those that are gel based. Look for healing ingredients such as ceramides, fatty acids, shea butter, and cocoa butter.
3. Invest in a humidifier
The climate can affect your skin. Hot, dry air can worsen itching and flaking. A home humidifier adds moisture to the air which can have a good and calming effect on your dry skin.
What is dehydrated skin?
While dry skin is a skin type, dehydrated skin, on the other hand, is a skin condition. Dehydration is caused when your body is losing more water than it's taking in.
What causes dehydrated skin?
There are many causes of dehydrated skin some of which include:
Not drinking enough water
Sweating too much
Losing fluids through diarrhea or vomiting
Fever
Sunburn
Unlike dry skin, these are a few signs of dehydrated skin:
Itchiness
Dullness
Darker under-eye circles
Sunken eyes
The appearance of fine lines and wrinkles
Dehydration doesn't only affect your skin. Severe dehydration can affect your whole body and lead to health issues like dizziness, dry mouth, faintness, lightheadedness, etc.
How to treat dehydrated skin?
While drinking plenty of water is a given, here are a few more things you can try to avoid dehydrated skin.
1. Avoid caffeine and alcohol
No matter how tempting they may seem, the fact is that both caffeine and alcohol are the pioneers of dehydrated skin. Caffeine depletes the water content in the skin, compromising your skin's health. Whereas, alcohol stops the production of the hormone vasopressin which is essential for rehydration.
2. Drink plenty of fluids after working out
Excessive sweating can cause dehydration which is why it is essential to replenish your fluid levels after any workout. This not only keeps you hydrated but also helps improves muscle flexibility, builds strength, and prevents muscle soreness.
3. Eat healthy
You are what you eat and this is true even for your skin. When it comes to dry skin versus dehydrated skin, there's one common enemy. For both dehydrated skin and dry skin, you need to watch what you eat. While the topical skincare industry is booming, you also need to be aware of what you're feeding your skin from within. Foods rich in healthy fats, vitamins, and minerals give your skin the nutrients it's missing. Along with foods, it's also important to invest in skin supplements like Skin Gummies to help bridge the nutritional gap.

Now you no longer need to worry about the difference between dry skin versus dehydrated skin and give your skin the proper TLC it needs.
Conclusion:
Understanding the distinction between dry skin and dehydrated skin is crucial for effective skincare. Proper hydration plays a vital role in maintaining skin health. For comprehensive skincare support, consider incorporating products like Hair growth Gummies, Melatonin sleep gummies, skin gummies, iron gummies, and multivitamin gummies into your routine. These specialized gummies offer a holistic approach to nurturing your skin from within, promoting overall well-being and radiance. Embracing a combination of external care and internal nourishment will empower you to achieve a lasting, vibrant complexion.
FAQs
Can lifestyle factors contribute to dry or dehydrated skin?
Lifestyle factors such as excessive sun exposure, smoking, a poor diet lacking in essential nutrients, and inadequate hydration can contribute to dry or dehydrated skin.
Can weather or environmental factors affect dry or dehydrated skin?
Weather and environmental factors like low humidity, cold temperatures, wind, and excessive sun exposure can contribute to dry or dehydrated skin. These conditions can strip the skin of moisture, disrupt its protective barrier, and lead to dryness, flakiness, or dehydration.
What are the common symptoms of dehydrated skin?
Common symptoms of dehydrated skin include tightness, rough texture, dullness, itchiness, redness, and an increased appearance of fine lines and wrinkles. Dehydrated skin may also feel sensitive and become more prone to irritation and flakiness.
What are the common symptoms of dry skin?
Common symptoms of dry skin include rough or flaky texture, itching, redness, tightness, and sometimes even cracks or fissures. Dry skin may also appear dull and may be more prone to developing fine lines and wrinkles.
When should I seek professional help for dry or dehydrated skin?
One should seek professional help for dry or dehydrated skin if over-the-counter remedies don't improve your condition, if your skin becomes severely inflamed or painful, or if you suspect an underlying skin condition.