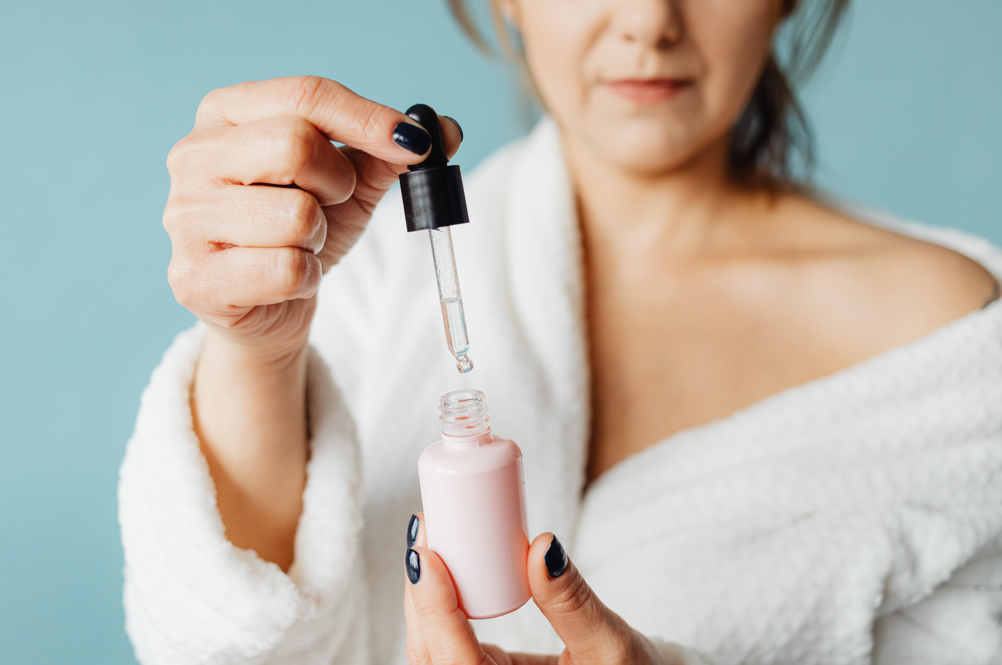 How To Use Hyaluronic Acid For Your your skin?
As we all know, hyaluronic acid is a highly sought-after ingredient  known for its multiple benefits for the skin. Hyaluronic acid (HA) is a naturally occurring substance that is found in the human body.
Touted as the hero ingredient for obtaining healthy, glowing skin, hyaluronic acid is widely used in skincare products. Its unique ability to draw in and maintain moisture makes it a go-to ingredient for promoting hydrated, youthful-looking skin. 
But, the only way to truly gauge the benefits of this miraculous skincare ingredient is by using it correctly. 
How To Use Hyaluronic Acid For Your your skin?
1. Cleanse your skin: Before applying any skincare products, make sure to cleanse your skin to remove any dirt, oil, and makeup. This will help to ensure that the hyaluronic acid can penetrate the skin more effectively.
2. Use a toner: After cleansing, apply a toner to help balance the pH of your skin and prepare it for the next steps in your skincare routine.
3. Apply Hyaluronic acid: Look for a product that contains hyaluronic acid, such as a serum or a moisturizer, and apply it to your skin as directed. You can use hyaluronic acid on its own or in combination with other skincare products.
4. Consume Hyaluronic Acid supplements - Hyaluronic acid taken in supplement form has been found to improve skin elasticity, boost hydration and improve overall skin health. Nyumi Radiant Skin Gummies are the perfect way to give your skin the nourishment it needs. Packed with hyaluronic acid, patented curcumin, vitamins A, E & C, and other vital ingredients, our gummies are a must-have for healthy, radiant skin.
5. Use SPF: Don't forget to use a broad-spectrum sunscreen with an SPF of 30 or higher to protect your skin from the sun's harmful UV rays. This is especially important if you are using products that contain AHAs ( Alpha Hydroxy Acids) or other exfoliants, as these can increase your skin's sensitivity to the sun.
6. Stay consistent: To get the most benefit from Hyaluronic acid, it's important to use it consistently. Use it at the same time every day and be sure to apply it to all areas of your face and neck. 
It is important to choose a hyaluronic acid product that is appropriate for your skin type and to follow the instructions on the product label. Additionally, it's always a good idea to do a patch test on a small area of skin before using a new product, especially if you have sensitive skin. 
Conclusion:
Incorporating hyaluronic acid into your skincare routine, as discussed in this informative article, can undoubtedly offer a boost to your skin's hydration and overall health. However, remember that skincare is just one facet of your holistic well-being. To complement your efforts in achieving radiant skin, consider adding multivitamin gummies to your daily regimen to ensure you're meeting your body's nutritional needs. For a restful night's sleep, sleep gummies can be a valuable aid, promoting not only a well-rested appearance but also your overall health. And for luscious locks and robust vitality, don't forget about hair gummies, and iron gummies. These supplements can contribute significantly to your hair's strength and overall vitality while helping to maintain optimal iron levels in your body. By combining proper skincare practices with these nutritional supplements, you can take a more comprehensive approach to enhance your beauty from the inside out. Remember, a balanced diet, adequate hydration, and a healthy lifestyle are crucial companions to your journey towards healthier, more radiant skin and overall well-being.