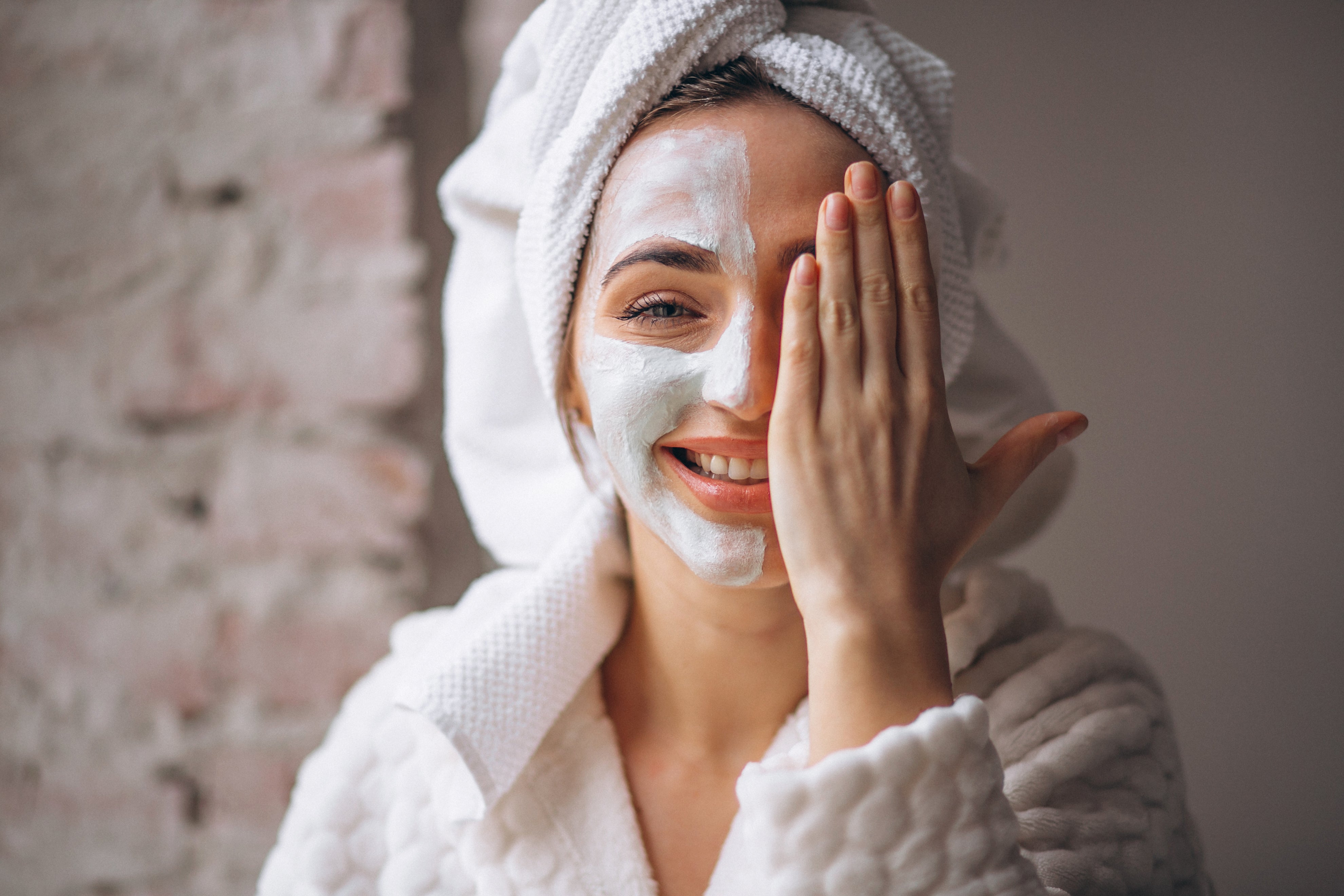 Top Glycolic Acid Benefits For Skin for a Natural Glow
If you've been on the hunt for a brighter, smoother complexion, chances are you've heard of the wonders of glycolic acid. Glycolic acid is a sought-after ingredient touted for its multiple benefits for the skin. By dissolving the bonds between dull, lifeless skin cells, glycolic acid ushers in radiance and smoothness, revealing a brighter and more even complexion.
Glycolic acid, a member of the alpha-hydroxy acid (AHA) family, is a commonly used ingredient in skincare products. AHAs are favored by experts for their ability to improve the appearance and complexion of the skin. Other members of the AHA family, such as lactic acid and citric acid, are also popular in the world of skincare.
Glycolic Acid benefits for skin
1. Exfoliating and Brightening Properties: Glycolic acid effectively dissolves the bonds between dead skin cells, allowing them to be easily sloughed off. This unveils bright, smooth, and radiantly fresh skin.
2. Improved Skin Texture: Regular usage of glycolic acid helps improve skin texture by reducing the appearance of fine lines, wrinkles, and other signs of aging.
3. Fights Acne: Glycolic acid has been found to be quite effective in reducing acne as it removes dead skin cells that can clog pores and lead to breakouts. It is a keratolytic agent, meaning it can dissolve dead skin cells on the surface of the skin and clear blocked pores.
4. Fades Hyperpigmentation: Glycolic acid helps fade mild hyperpigmentation like dark spots, age spots, freckles, and melasma. Glycolic acid exfoliates the skin by removing darker dead skin cells, unveiling a fresh layer underneath, with improved skin tone. Regular use of glycolic acid can help to fade hyperpigmentation over time.
How to include glycolic acid correctly in your skincare routine 
Glycolic acid is a versatile beauty ingredient, found in a range of skincare products, including cleansers, toners, serums, and moisturizers. To get the most out of this skin-loving ingredient, it's important to use it correctly. 
Here are some tips to help you get the best results for your skin -
o Nighttime is the right time
Make glycolic acid a part of your bedtime routine, as it makes the skin more sensitive to UV rays.
o Patch test first
It's not uncommon for skin to experience light stinging or redness when first using glycolic acid, but a patch test will give you a better idea of how your skin will react.
o Start slow 
To avoid irritation or dryness, it's best to start with a low concentration of glycolic acid (1-2%) and gradually increase its usage to about 8-10% as your skin adjusts.
o Don't forget to apply sunscreen
Fresh, newly exfoliated skin is extra sensitive to UV rays, so it's crucial to always apply sunscreen after using glycolic acid products to prevent sun damage.
Conclusion
The transformative power of glycolic acid in skincare cannot be overstated. As highlighted in the article, incorporating glycolic acid into your skincare routine can bring about remarkable improvements in skin texture, tone, and overall complexion. The exfoliating properties of glycolic acid help to slough off dead skin cells, unclog pores, and promote collagen production, resulting in a radiant and youthful appearance. However, it is essential to approach glycolic acid with caution, especially for those with sensitive skin, as it may cause irritation. To complement your skincare journey, consider adding hair gummies, sleep gummies, skin gummies, iron gummies, and multivitamin gummies to your daily routine. These supplements can provide additional support to your hair, skin, and overall well-being, ensuring that you achieve the best results possible.