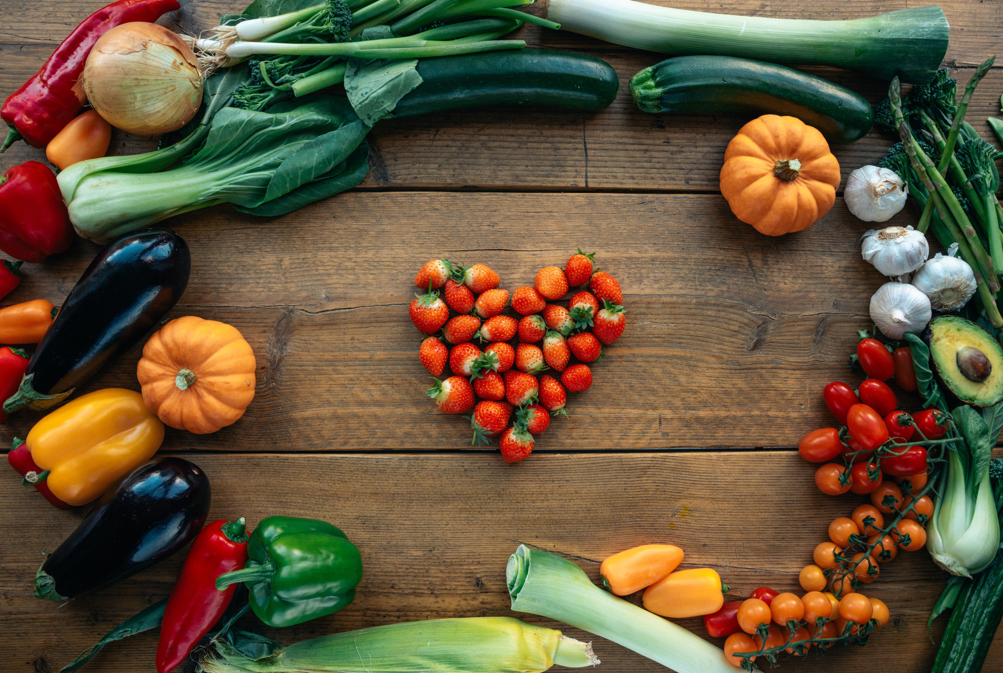 Best Hydrating Foods For Skin To Include in Your Diet
You must have heard this phrase tons of times. 
While hydration is crucial for maintaining healthy, glowing skin - simply drinking water may not be enough to achieve optimal skin health. To truly hydrate and nourish your skin, it's important to also include a variety of foods that are high in water content to lock in moisture naturally. 
We've put together a selection of the most effective foods that not only quench your skin's thirst but also pack a punch of skin-loving nutrients. 
Skin Hydrating Foods
1. Water-rich fruits and vegetables such as cucumbers, watermelon, and strawberries. These foods are high in water content, which can help to hydrate the skin from the inside out. Cucumbers, in particular, are packed with antioxidants and anti-inflammatory compounds. Antioxidants work by neutralizing free radicals and preventing oxidative stress, which can lead to clogged pores and other skin problems.
2. Avocados are high in healthy fats, such as monounsaturated and polyunsaturated fats which help in moisturizing the skin and keep it supple. Avocados also contain vitamins and minerals, such as vitamin E and potassium, that can benefit the skin.
3. Nuts and seeds, such as almonds and chia seeds, contain fatty acids that can help to keep the skin hydrated. Additionally, nuts and seeds are high in antioxidants and anti-inflammatory compounds that protect the skin from damage. For instance, almonds are a great source of vitamin E, a potent antioxidant that helps to protect the skin from free radical damage and promote skin health.
4. Coconut water - You can safely count on coconut water to get rid of all your skin woes! It is rich in electrolytes such as potassium, magnesium, and calcium, which can help to hydrate the skin. Coconut water is also rich in antioxidants and amino acids, which can help to nourish the skin from within. 
5. Olive oil and other healthy oils, such as sunflower oil and flaxseed oil, can help to keep the skin moisturized and supple. These oils are also rich in antioxidants and anti-inflammatory compounds that can benefit the skin.
6. Leafy green vegetables like spinach and kale, are packed with vitamins and minerals that can help keep the skin healthy and hydrated. They're particularly high in vitamins A and C, which are important for skin health, repair, and collagen production.
Incorporating these foods into your diet, along with staying hydrated by drinking plenty of water, can help to improve skin hydration and promote healthy skin. Additionally, using skincare products that are formulated to hydrate the skin, such as hyaluronic acid-based products, can provide additional hydration to your skin. 
Conclusion:
Achieving and maintaining healthy, radiant skin is a multifaceted journey that involves a combination of factors, including a diet rich in hydrating foods, as discussed in this informative article. While consuming these foods can undoubtedly benefit your skin's hydration and overall health, it's also essential to consider complementary approaches to enhance your skincare routine. Incorporating multivitamin gummies can help ensure you're getting a well-rounded intake of essential nutrients that support not only your skin but also your overall well-being. Additionally, sleep gummies can aid in achieving the restful and rejuvenating sleep necessary for optimal skin health. Furthermore, don't overlook the significance of iron gummies, and hair gummies in your regimen, as they can contribute to the vitality of your hair and provide essential iron for overall vitality. By combining these dietary supplements with a balanced diet and proper skincare practices, you can work towards that coveted radiant glow and long-term skin health.