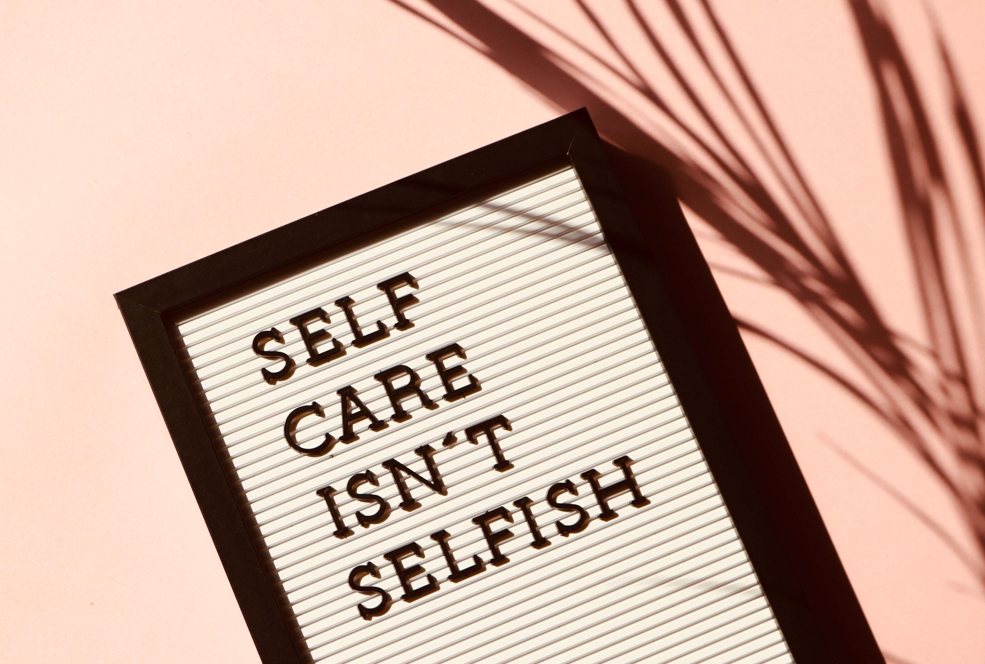 Elevate your well-being with these self-care practices
Practicing self-care goes way beyond spoiling yourself with gifts, spreading fresh, clean sheets, or doing elaborate skincare rituals. It's about embracing those moments that bring joy to your mind, rejuvenate your body, and uplift your spirit.
Embracing self-care is as simple as cherishing the little things in life. When practiced over time, these tiny acts of self-care add up to a life filled with well-being.
Self-Care Ways
1. Be kind to yourself
This is so basic yet underrated steps to self-care. Stop being so hard on yourself, and start treating yourself with the love and respect you deserve. 
Always pay attention to your self-talk and ensure that it is positive and encouraging. 
If you find yourself engaging in negative self-talk, make a conscious effort to stop. Show yourself the same love and compassion you would offer to someone you care about. 
2. Stay Active
Physical activity is a great way to indulge in some self-care. When you exercise, your body releases endorphins and dopamine, known as "happy hormones." Regular physical activity can help reduce stress, boost mood, and enhance self-esteem. Find an activity that you enjoy, whether it's running, yoga, or anything else that makes you feel good.
3. Eat a balanced and healthy diet
Nutrition and self-care go hand in hand. Wondering how? 
Self-care is about balance, and good nutrition is part of that equation. When you nourish yourself mentally, physically, and emotionally with good food and nutrition, it's the ultimate form of self-care. 
Go ahead and have a scoop or two of ice cream but be sure to balance it later with some healthy fruit, nuts, or leafy green vegetables. You'll notice fewer cravings and you'll feel more fulfilled after your meals.
4. Practice mindfulness: Mindfulness, the practice of being fully present at the moment—noticing thoughts and letting them go, without judgment—can help you make the most of your self-care practices.
Practicing mindfulness can help improve self-care by reducing stress and anxiety, and improving emotional regulation and overall well-being. 
It's simple - Just be fully present in what you are doing. 
- Spend time with your loved ones - Spending quality time with your loved ones is a top-tier form of self-care. Being with people you are close with can help decrease feelings of loneliness or isolation and reduce depressive symptoms, anxiety, and stress. 
- Maintain a gratitude journal - Writing down what you are thankful for each day can be a powerful self-care tool. Amidst, all the ups and downs happening in life, there is always something to be grateful for. Keeping a gratitude journal helps you gain greater self-awareness and appreciation for the positive aspects of your life.
- Take a break: In the fast-paced world, it's easy to overlook the importance of taking care of ourselves. So, take a pause. Breathe. Make time for yourself, and engage in activities that bring you joy. Whether it's reading, listening to music, or indulging in a relaxing bath, prioritize what makes you feel happy and rejuvenated. 
- Embrace the Great Outdoors: Immersing yourself in nature is a great way to boost your self-care. Make an effort to spend time in nature every day, whether it's taking a morning walk, gardening, going to the beach, or taking a hike. Nature tends to have a calming effect on the central nervous system, which uplifts your mood, and increases energy levels.
- Seek help if needed: If you are feeling overwhelmed, it is important to seek support from friends, family, or a mental health professional.
Remember, self-care is not selfish, it is a necessary aspect of maintaining good physical and mental health. By incorporating these practices into your daily routine, you can enhance your overall sense of well-being. 
Conclusion:
Prioritizing self-care techniques is essential for enhancing overall well-being. From mindfulness practices to healthy lifestyle choices, these methods empower us to nurture our physical, mental, and emotional health. And for a little extra support, consider incorporating specialized supplements like iron gummies, skin gummies, sleep gummies, biotin gummies, and multivitamin gummies into your daily routine. These convenient and delicious options can complement your self-care efforts, addressing potential iron deficiencies along with promoting radiant skin, restful sleep, and holistic vitality. Remember, investing in self-care is a valuable commitment to a happier and healthier you.