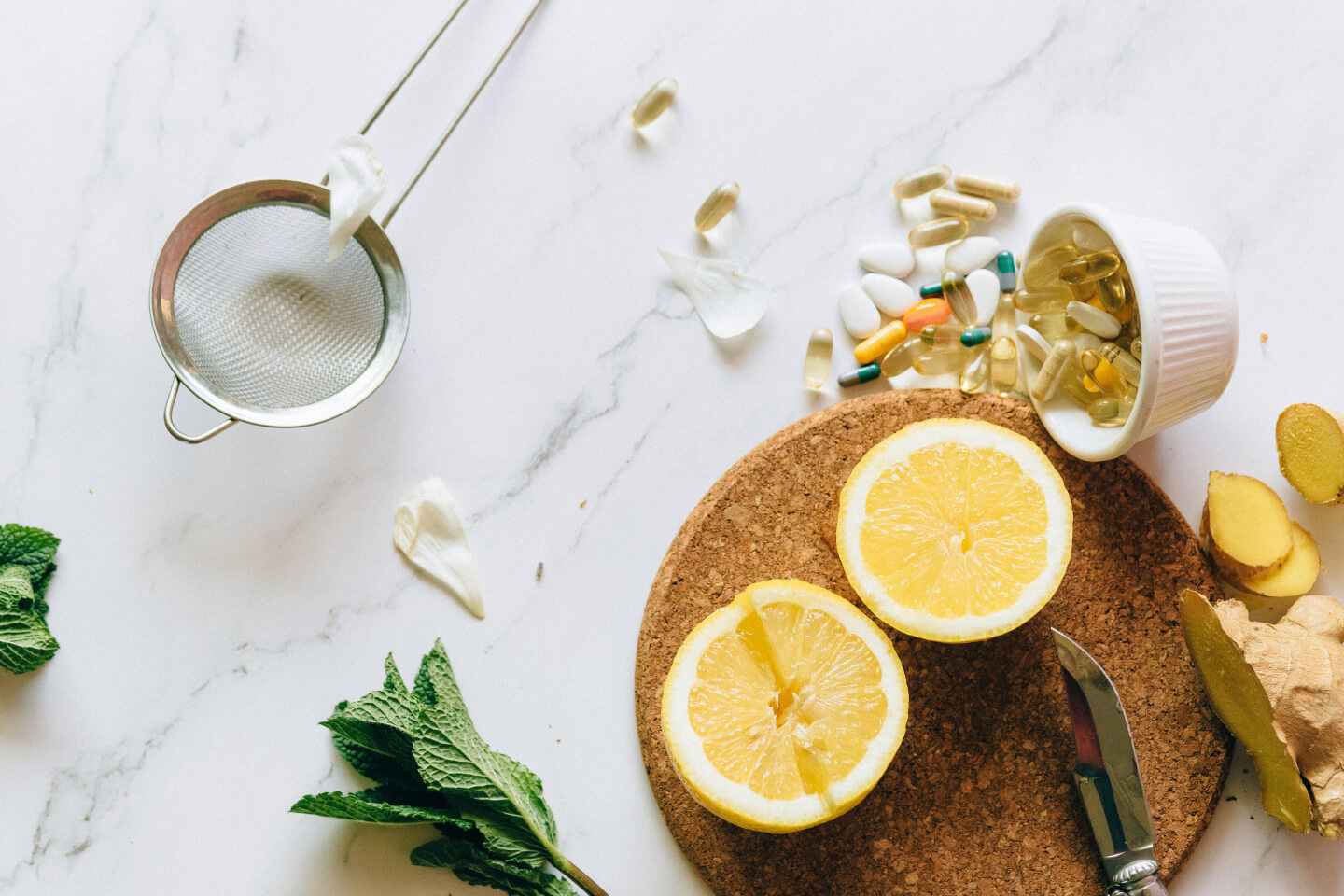 Supplements Vs Food: What's The Best Way To Get Nutrients?
Every day we are bombarded with new fads, some of which are life-changing, while others just make us question our choices. While most are just passing phases, the one craze that's always remained constant is finding the path to healthy living! Who doesn't want strong immunity, healthy skin & hair,. etc. Aside from your daily exercise, what you consume is also vital as it helps you get the adequate supply of nutrients that are needed to lead a healthy lifestyle —- which brings us to our topic at hand, what's better — supplements or food? If you've been struggling with this question for a while now, then you've come to the right place. Keep scrolling to find out which is better.
What are supplements?
Supplements — you've probably come across this word a number of times while scrolling through Instagram but do you know what they actually are? Supplements are enriched with various components such as vitamins, minerals, herbs, enzymes and much more. They also come in different forms like pills, gels, capsules, powder, food and, like
Nyumi
products, in the form of gummies. The main purpose of supplements is to reduce the gap between your dietary intake and nutrient needs. This is especially true in situations where your diet may not be giving your body enough vitamins and nutrients it requires.
Supplements or Food – Which Is Better?
Coming to the big question – Are supplements a substitute for food? The answer is NO! There is no "This vs That" when it comes to these two topics. As the word suggests, supplements are meant to supplement or be an addition to your healthy food habits and not substitute it. That being said, when certain foods or diets do not meet the nutrient requirements, this is where supplements come to the rescue.
Why Are Supplements Necessary?
Poor Eating Habits
Let's face it, while we're busy hustling through life, it sometimes gets difficult to meet all the food requirements. We've all been there — skipped lunch due to never-ending work or eating less in order to meet certain deadlines. Stress and lack of sleep can also take a toll on one's appetite. All these factors can affect our vitamin and nutrient intake which can eventually disturb our physical and even mental health. But this doesn't mean that those who follow a regular schedule don't need supplements.
Lack Of Nutrients In Food
Methods of farming have changed over the past few decades. Over-use of chemicals in the soil, usage of synthetic fertilizers, over-farming etc. have all led to the depletion in the nutritional value of the plant.
Getting Your Daily Dose Of Vitamins
There are also certain vitamins that your body doesn't make, for example, B12. This is necessary for healthy blood cells and nerves. The same can be said for biotin as the body doesn't store it. Both these vitamins are important when it comes to achieving healthy locks.
So, in the quest for healthy hair, while topical hair products and eating superfoods are useful, you can go the extra mile by taking supplements l
like the Nyumi
Biotin Hair Gummies
that are
 specially formulated to increase growth rate. Supplements can help give you that added benefit.
This is true even when it comes to improving one's immunity! One of the best traditional ingredients that Ayurveda praises is Turmeric. This powder contains a certain active compound called curcumin which has anti-inflammatory and antioxidant properties. These help boost immunity and strengthen your body's natural shield in turn protecting you from diseases. So how do you ensure you get enough turmeric in your diet? You can add turmeric-infused supplements like
the Nyumi
Multivitamin Gummies
to your
 daily routine. These gummies are made with a blend of Vitamin C, D3, Zinc, Tulsi, and Curcumin to help support your immune system and protect yourself from inflammation.
Supplements are also beneficial for those who are on restricted diets, have low appetite, dealing with certain medical conditions, and pregnant women.
Best Of Both Worlds
Truth time — leading a busy life and maintaining a healthy diet can be difficult. Adding supplements to your diet ensures that your body gets the essential nutrients and vitamins it needs to make up for the nutrients it's lacking.

Both supplements & foods are important for leading a healthy life. They both help create that balance to achieve optimal health!
Conclusion
When it comes to obtaining nutrients, there is no one-size-fits-all answer. Both supplements and food play significant roles in meeting our nutritional needs. While supplements offer convenience and targeted nutrient delivery, they should not be seen as replacements for a healthy diet. On the other hand, food provides a diverse range of nutrients and additional health benefits that cannot be replicated by supplements alone. Therefore, it is essential to strike a balance between the two, ensuring that we prioritize whole foods while considering supplements as a complementary addition to our dietary intake.
Furthermore, the emergence of nutritional gummies, such as skin gummies and sleep gummies, adds another dimension to the discussion. These gummies offer a convenient and enjoyable way to enhance specific aspects of our health. Skin gummies, enriched with vitamins and antioxidants, aim to promote healthy skin and combat the effects of aging. Sleep gummies, infused with natural sleep aids like melatonin and chamomile, are designed to improve sleep quality and address common sleep issues.


FAQs
How can I determine if I need to take supplements?
Determining if you need to take supplements is best done by consulting with a healthcare professional for personalized guidance

Can supplements fully meet our nutritional needs?
While supplements can complement a healthy diet, it is generally recommended to obtain nutrients from a balanced variety of whole foods for optimal nutrition.

What are the disadvantages of using supplements instead of foods?
Overreliance on supplements may lead to nutrient imbalances, lack of dietary fiber, and missing out on the synergistic benefits of whole foods.