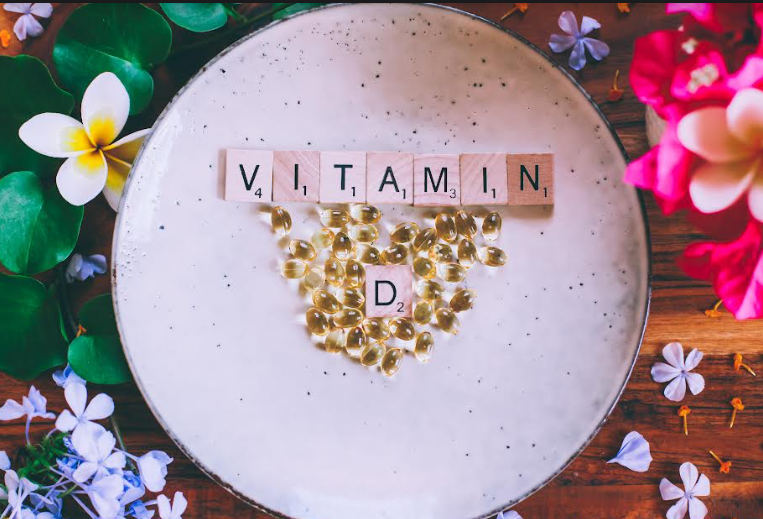 How To Boost Vitamin D Levels In Your Body
Vitamin D is a fat-soluble vitamin that is essential for maintaining healthy bones, teeth, and overall health. The body can produce vitamin D naturally when the skin is exposed to sunlight, but not getting enough of it may lead to its deficiency. 
Signs Of A Vitamin D Deficiency:
1. Weak bones and osteoporosis - Vitamin D is crucial for the absorption of calcium, which is vital for strong bones. A deficiency can result in bone pain and weakness, leading to a higher risk of osteoporosis and fractures.
2. Fatigue and muscle weakness: Vitamin D also plays a key role in muscle function. A deficiency can cause muscle weakness, fatigue, and a general feeling of malaise.
3. Hair fall: Hair and skin require vital building components such as calcium, vitamins, and minerals to thrive. A deficiency in Vitamin D can lead to hair loss and thinning of the hair.
4. Increased risk of infections - Vitamin D supports the immune system, so a deficiency can increase the risk of infections.
5. Slow healing of injuries - If your cuts and bruises seem to take forever to heal, it could be a sign of a Vitamin D deficiency. Vitamin D plays a vital role in wound healing, regulating the formation of new tissues.
How To Get Rid Of Vitamin D Deficiency
o Increase sun exposure:
The primary source of vitamin D is sunlight. Spending more time outdoors in the sun can help to increase your body's production of vitamin D. However, it's essential to be careful not to get sunburned, and you may need to expose yourself to the sun for at least 15 minutes each day, preferably in the morning or late afternoon when the sun's UVB rays are less intense.
o Consume vitamin D-rich foods
:
While sunlight is the primary source of vitamin D, you can also get it from certain foods, including fatty fish such as salmon, mackerel, tuna, egg yolks, cheese, and fortified foods such as milk and cereal. Including these foods in your diet can help increase your vitamin D intake.
o Take vitamin D supplements:
If you're not getting enough vitamin D from sunlight or food sources, you may need to take supplements. Vitamin D supplements come in two forms, D2 and D3. D3 is the more effective form, and it's usually recommended to take between 600 and 800 IU of vitamin D per day.
o Get regular exercise
:
Regular exercise can help to increase your body's production of vitamin D. Exercise also helps to promote overall health, which can help to reduce the risk of various health problems associated with vitamin D deficiency.
o Manage your weight:
Vitamin D is a fat-soluble vitamin, which means that it's stored in fat cells. Being overweight or obese can decrease the amount of vitamin D available to the body, leading to deficiency. Maintaining a healthy weight can help to improve your vitamin D levels.
It is important to speak with your healthcare provider before making any changes to your diet or supplement regimen. They can help you determine the appropriate dose of vitamin D and monitor your progress over time.
Conclusion
In conclusion, boosting vitamin D levels in your body is crucial for overall health and well-being. One effective way to achieve this is by incorporating hair gummies, collagen builder skin gummies, multivitamin gummies, and melatonin sleep gummies into your routine. These gummies provide a convenient and enjoyable way to supplement your vitamin D intake while addressing other important health aspects. Hair gummies not only support hair health but also often contain vitamin D, which promotes hair growth and strength. Collagen gummies for skin contribute to maintaining healthy skin by promoting collagen production, while their potential inclusion of vitamin D adds an extra boost to your vitamin levels. Women's Multivitamin gummies provide a wide range of essential nutrients, including vitamin D, supporting your overall health and ensuring you meet your recommended daily intake. Lastly, melatonin sleep gummies help regulate your sleep-wake cycle, promoting restful sleep, which in turn aids in proper vitamin D synthesis and absorption.



FAQs

Can wearing sunscreen affect vitamin D production?
Wearing sunscreen can limit vitamin D production as it reduces the skin's exposure to sunlight, which is necessary for vitamin D synthesis.


What are the main differences between traditional vitamins and gummy vitamins?

The main differences between traditional vitamins and gummy vitamins are their form, taste, and ease of consumption.


what vitamin deficiency causes hair loss?

Vitamin D deficiency is associated with hair loss.


Which gene is commonly associated with vitamin D deficiency?

The gene commonly associated with vitamin D deficiency is the VDR (Vitamin D Receptor) gene.


Do certain vitamins help chronic pain?

Certain vitamins, such as vitamin D, vitamin B12, and vitamin E, have been suggested to potentially help alleviate chronic pain, although individual results may vary.


What is the relationship between vitamin D and mental health?

Vitamin D is associated with mental health, with lower levels linked to increased risk of depression and other mental health conditions.