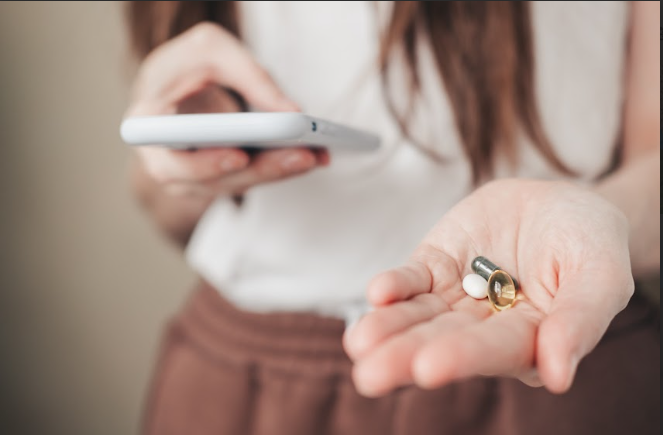 How To Choose The Right Supplements For All Your Need?
In today's fast-paced world, it can be challenging to maintain a healthy and balanced diet. Often, people turn to supplements to fill in the nutritional gaps in their diet. 
However, with countless options available in the market, choosing the right supplements can get a tad bit overwhelming. 
If you too are a newbie to the world of supplements, we've got your back!
Guide For Choosing The Right Supplements
1. Identify Your Nutritional Needs
The first step in choosing the right supplements is to identify your nutritional needs. Consider your age, gender, dietary restrictions, and lifestyle factors. For example, if you are a vegan, you may need to supplement with Vitamin B12, which is primarily found in animal products. 
Similarly, if you are a woman of childbearing age, you may need to supplement with folic acid to support a healthy pregnancy. A healthcare professional or registered dietitian can help you identify any specific nutrient deficiencies you may have.
2. Check the ingredients thoroughly 
It's important to check the ingredients in your supplements carefully. Assess the percentage of active compounds present in each ingredient and avoid those that are genetically modified or lack clinical studies. Stay away from products containing allergens, preservatives, and artificial sweeteners. 
3. Read the label carefully
Ensuring the safety and efficacy of your supplements is crucial. It's recommended to opt for brands that have undergone third-party testing and certification by recognized organizations such as FSSAI. Such organizations guarantee that the products conform to specific purity and quality benchmarks, instilling confidence that the supplements contain the claimed ingredients. Additionally, it's important to check that the ingredients in the supplements have clear clinical evidence supporting their benefits. 
4. Look for the Right Form of Supplements
The supplements industry is flooded with a variety of options today. Be it gummies, powders, strips, or fizzy tablets - there's something for everyone. Choose a form that is convenient for you and easy to take. For example, if you have difficulty swallowing pills, consider a powder or liquid supplement. However, keep in mind that some forms of supplements may be less effective than others. For example, some nutrients are better absorbed in the presence of fat, so a fat-soluble vitamin supplement may be more effective in a capsule form.
5. Consider Dosage and Timing
Dosage and timing are essential factors to consider when taking supplements. It is crucial to take the correct dosage, as too much of a nutrient can be harmful, while too little may not provide any benefit. Additionally, consider when to take the supplement, as some nutrients are better absorbed when taken with food, while others are better absorbed on an empty stomach. Always read the supplement label and follow the manufacturer's instructions.
6. Be Wary of Claims
Be cautious of supplements that make exaggerated claims or promises. While supplements can support overall health, they cannot cure or treat specific diseases or conditions. Additionally, supplements cannot replace a healthy diet or lifestyle. Always consult with a healthcare professional before starting any new supplements or making significant changes to your diet or lifestyle.
In conclusion, choosing the right supplements can be overwhelming, but it doesn't have to be. By considering your nutritional needs, choosing quality supplements, selecting the right form, timing, and dosage, and being wary of claims, you can select the supplements that are right for you. Remember to always consult with a healthcare professional before starting any new supplements or making significant changes to your diet or lifestyle.
Conclusion
When it comes to convenience and effectiveness, multivitamin gummies are an excellent option. Nyumi offers a beauty essential line: Skin gummies, hair gummies & sleep gummies. These gummies offer a comprehensive blend of essential vitamins, providing a convenient and enjoyable way to ensure our bodies receive the necessary nutrients they need. By making informed decisions and selecting the right supplements, such as multivitamin gummies, take proactive steps towards maintaining optimal health and achieving a balanced lifestyle by knowing the best way to get nutrition.



FAQs 
Do we need to consider the age and gender when selecting supplements?
It is important to consider age and gender when selecting supplements to ensure optimal effectiveness and safety.

How can I ensure the supplements I choose are safe and effective?
To ensure safe and effective supplements, choose products from reputable manufacturers with transparent ingredient sourcing, third-party testing, and compliance with quality standards.

How can I differentiate between reputable supplement brands and those that may not be trustworthy?
To differentiate reputable supplement brands from potentially untrustworthy ones, look for third-party testing and certifications to ensure quality and transparency.

Should I consult a healthcare professional before starting a new supplement regimen?
Yes, it is recommended to consult a healthcare professional before starting a new supplement regimen.

How can I determine the appropriate dosage for a supplement?
Determining the appropriate dosage for our supplements is best done by consulting with a healthcare professional or following the recommended dosage guidelines provided on the product packaging