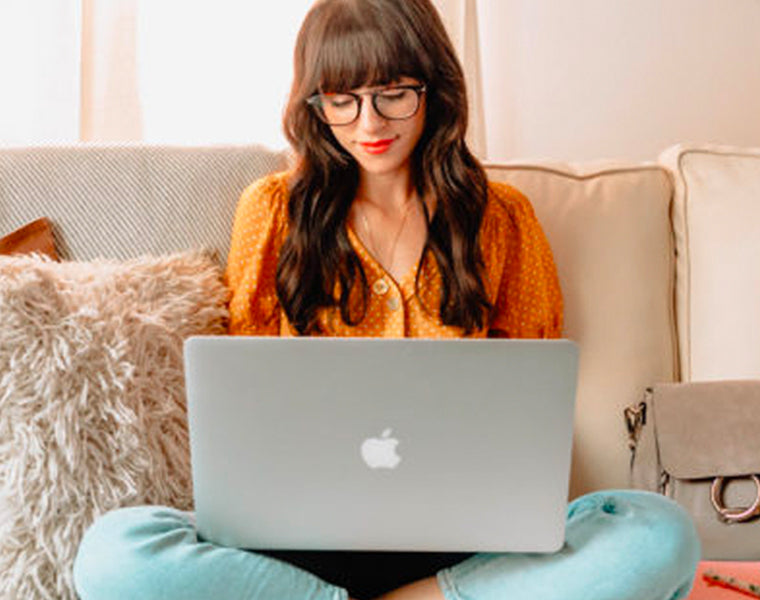 HEALTH I 5 MINS
How To Prevent UTI? 7 Tips To Avoid Urinary Tract Infections
There's a lot to celebrate about being a woman, childbirth, girls' night out and dresses with pockets. Sadly, there is a downside. It's our urethra. The tube that leads urine out of the bladder is shorter in women than in men, making us more susceptible to infections. We know, we thought having to sit in public toilets was the worst of it too.

First off, we want you know that millions of women suffer from UTIs around the world, so you're not alone. The source of the infection may vary from case to case but the telltale signs are usually the same. Frequent urination, a burning sensation, cloudy pee, a strong odour and pelvic pain are all indications that you need to visit a doctor.
If you've had a UTI, you know it makes you more likely to get one again. You also know, it's not fun. There are however a few simple and effective steps towards better hygiene and health that will allow you to take the matter into your own hands.


How you can fight and prevent UTIs
Practice good vaginal hygiene.
Cleaning yourself from front to back when you use the toilet can help reduce the spread of harmful germs. But this doesn't mean that you should clean your vagina with an intimate wash. Yup we said vagina! And you should too. The vagina is self cleaning. You may have noticed a clear or white discharge, that's your body's way of cleaning itself out. As long as it doesn't have a strong scent or colour, discharge is completely normal and a sign of good health. Using intimate washes with perfumes actually messes up the pH and causes a world of discomfort. So before you buy one, remember your vagina cleans itself. Now, to teach your handbag that trick.


Don't hold in your pee
Procrastination does more than cause anxiety. Holding in your pee over a period of time can cause a buildup of bacteria in the bladder. If you do this often, the bacteria multiply and can cause a UTI. This is a problem especially faced by pregnant women as the urge to pee becomes more frequent. When you get the urge don't fight it, head to the little ladies' room an empty your bladder, completely. And remember front to back.


Drink lots of water
Bet you're not surprised to find this nugget of information. But then why are your lips dry? Go ahead, take a sip. That's better. Hydration can literally solve all your problems. Not only will drinking water flush out bacteria it will also prevent bacteria from building up in the future.


Cranberries are great in the fight against UTIs
For those of you flinching at drinking tasteless water, you may have heard of cranberry juice. But don't celebrate with a toast just yet. While cranberries do fight UTIs, cranberry juice, in most cases is just artificial colouring and sugars. Pure cranberry juice, fresh from the fruit can be expensive and not as effective as a supplement. And for those watching their weight it does pack on a whole lot of calories. Taking it in supplement form avoids the added calories while reaping all the benefits. Cranberry has compounds called proanthocyanidins (PACs) that may prevent E.coli from adhering to tissues in the urinary tract. 


Up your dose of vitamin C
You already know it's great for your skin, but how does it work down there? Large amounts of vitamin C help limit the growth of bacteria. A hostile environment for bad bacteria is all we can really hope for. Healthy skin as a side effect? Sign us up.


Wear cotton underwear
It may not be the sexiest option, but having no UTI definitely is. Synthetic fibers like polyester, lycra and spandex trap in heat. Since south of the equator is already a tropical climate you may want to avoid that. Why? Well, fungus and yeast thrive in a dark and humid atmosphere. While cotton underwear is no frilly, lace thong, it does set a different kind of ambience. Breathable, light and natural cotton is best for everyday wear and tear.


Hibiscus is great at preventing UTIs
Studies have found that hibiscus extract has strong anti-oxidant properties. It has been known to reduce swelling and infections in the kidney, urethra and bladder region. Just another reason to love the tropical flower.
We've armed you with all the information. Now it's up to U to cross the Ts and dot the Is, of health care down there. Remember 50% of all women experience a UTI at some point in their lives so there is nothing to be ashamed of.