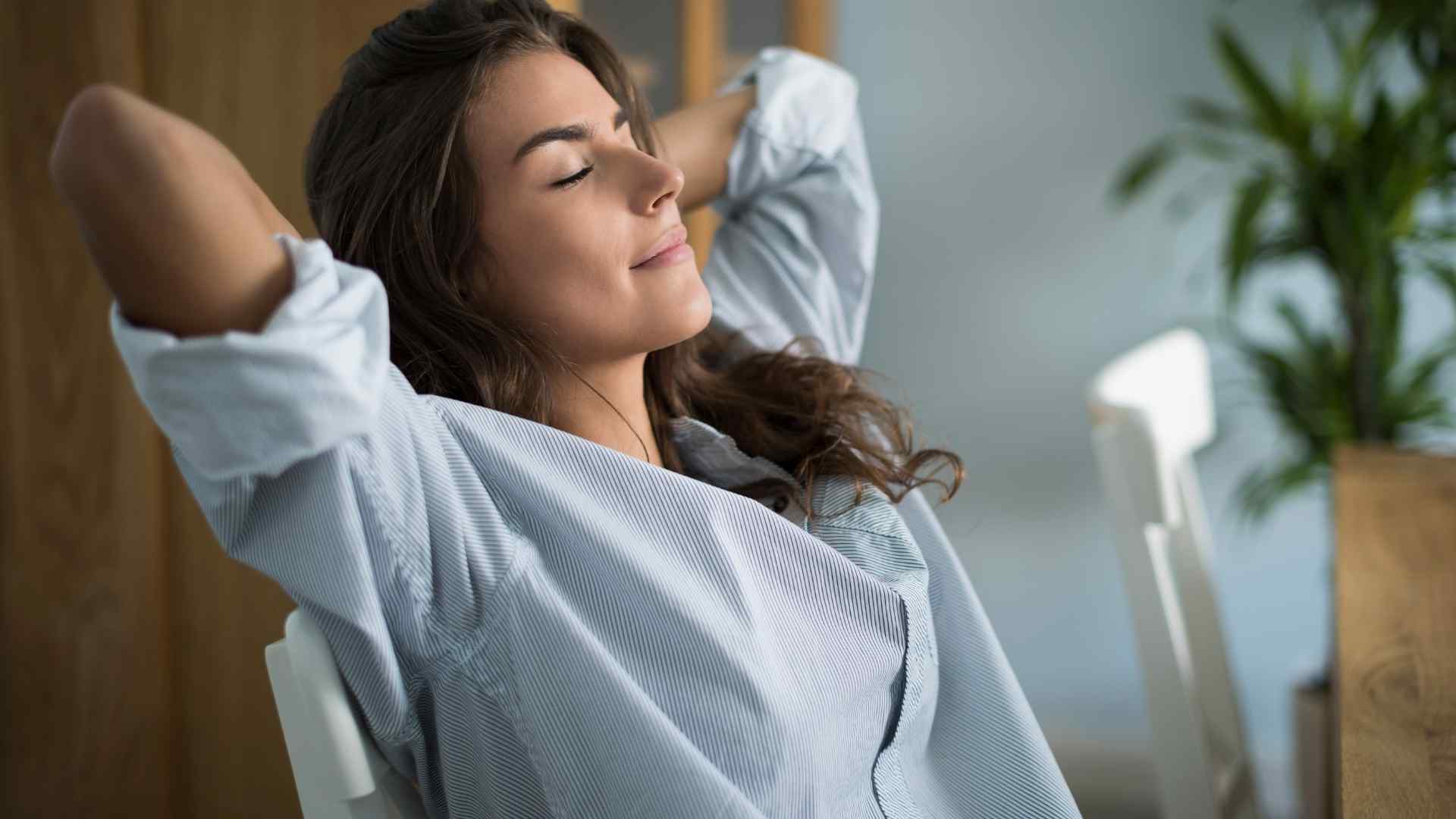 6 Simple Stress Management Techniques To Calm The Mind
Have you faced symptoms like a change in appetite, lack of sleep, fatigue, or even digestive problems? — Stress could be the culprit! With hustle culture gaining popularity, it's not uncommon to find many people dealing with various symptoms of stress. But here's the thing, just because it may seem normal, doesn't mean it's safe for the body. Juggling work, family, and social life can all have a negative impact on a person's physical as well as mental well-being. Chronic stress can cause a variety of health issues and even disrupt your way of living. While at times it may seem like you're helpless with no way of controlling your stress levels, the truth is that there are simple stress management techniques that can help calm your mind.
Keep on reading to find out more about this issue and the simple practices you can follow the next time you feel overwhelmed.
How does it work?
Ever wonder what goes on in your body when you're tense? Stress is the body's normal response to any potentially dangerous situation. When your brain goes into defense mode, it floods your body with various chemicals and hormones such as adrenaline and cortisol. This not only makes you feel energized but it also gets your heart pumping and increases focus. Now you're probably wondering what's so bad in this, right? Well, chronic stress, or rather these frequent surges can lead to issues like damaged blood vessels, high blood pressure, headaches, anxiety, insomnia, and even put you at a higher risk of a stroke. This is why stress management techniques are vital.
Types of stress
If you thought there was just one type of stress, think again! There are different levels of stress with the 3 main ones being:
Acute stress
This type of stress happens to everyone and is the body's natural reaction to new or challenging situations. For example, that gut feeling you get before going on stage or that thrill that runs through your body while on a rollercoaster. This type of stress is usually harmless and might even improve the body's response to stressful situations in the future.
Episodic acute stress
When you start to experience frequent episodes of acute stress, it is called episodic acute stress. In this type of stress, the body and mind are often anxious about the future. This type of stress is common amongst firefighters or police officers.
Chronic stress
When you're in a state of constant worry, it is known as chronic stress. If not taken care of, it can have negative effects on your overall health as it leads to issues like anxiety, cardiovascular disease, depression, low immunity, etc.
Symptoms of stress
Aside from the worrisome thoughts, some other common signs of stress are:
Mild to moderate dull head pain
Pressure around your forehead
Stomach ulcers
Eating when not hungry / binging in the middle of the night
Insomnia
Stress management techniques
1. Exercise
One of the biggest misconceptions out there is that exercise is only for those who want to manage their weight. Physical activity can do more than just help you reach your weight goals, it can also have a positive effect on your mental health and is one of the most effective stress management techniques. Exercise improves blood flow through the body and also releases the feel-good hormone called endorphins. This not only reduces stress but also shifts your focus to your body movements.
Yoga and meditation are also effective stress management techniques.
2. Try new hobbies
Another stress management technique is finding relaxing hobbies that you love. Doing this for at least 20-30 minutes a day can help you feel good and relieve stress levels. If you need a little help, here are some things you can do:
Read
Paint
Watch a movie
Do puzzles
3. Eating healthy counts
Your eating habits can do way more than just affect the number on your weighing scale. A healthy diet filled with essential nutrients can reduce levels of stress, strengthen your immune system, lower your blood pressure, etc. While junk food or foods rich in sugar seem more appetizing when you are overwhelmed, they can actually make things worse.
4. Sleep
Stress and lack of sleep is a vicious cycle. While it may be difficult to fall asleep when your stress levels are high, it is important to still get those 7 - 8 hours of sleep, daily. Following a
sleep
schedule can help improve your mood, reduce cortisol levels (stress hormone), improves concentration, sharpens decision-making, etc. If a certain stressful situation is causing you to lose sleep, you can try sleep supplements or sleep gummies like
Nyumi Beauty Sleep Gummies
to reduce stress and improve your sleep quality. These gummies also contain L-theanine which helps move you into a state of calm.
5. Deep breathing
Even though it may seem really simple, this stress management technique is highly effective. This stress relief practice sends more oxygen to the brain and calms the nervous system.
If you are looking for ways to reduce stress try belly breathing. All you need to do is sit in a comfortable position in a quiet room, close your eyes and place one hand on your stomach and the other on your chest. Breathe in deeply through your nose until you feel your belly rise more than your chest. Exhale through your nose. Repeat this process for a couple of rounds and notice how your body relaxes.
6. Talk it out
Talking to someone about the stress-causing issue can reduce the built-up tension and help you see the problem more clearly and in turn find better solutions.

Let's face it, in today's world, we're all plagued by stressful thoughts but that doesn't mean we need to make this the new norm. Taking care of your mental, physical and emotional needs should be your top priority and the best way to start is by focusing on stress relief or stress management techniques.
Conclusion:
Incorporating these six simple stress management techniques into your daily routine can significantly enhance your overall well-being. However, sometimes a little extra support is needed to maintain a balanced lifestyle. Alongside practicing mindfulness, exercise, and deep breathing, consider adding essential supplements like Biotin hair gummies, sleep gummies, skin gummies, iron gummies, and multivitamin gummies to your arsenal. These targeted supplements not only offer a convenient way to bridge nutritional gaps but can also contribute to your stress-reduction journey. Embracing a holistic approach that combines effective techniques with specialized supplements can help you achieve a calmer mind and a healthier body, empowering you to tackle life's challenges with renewed vitality.
FAQs
How long does it take to see the effects of stress management techniques?
Some individuals may notice immediate benefits, such as reduced anxiety or improved mood, while others may require weeks or even months of consistent practice to see significant and lasting improvements in their overall stress levels and well-being.
Can you suggest some effective ways to incorporate mindfulness into daily life?
To incorporate mindfulness into daily life, try starting your day with a few minutes of deep breathing or meditation, practice mindful eating by savoring each bite, and take short breaks during the day to focus on your breath and surroundings.
How do deep breathing exercises help in reducing stress?
Deep breathing exercises can reduce stress by activating the body's relaxation response. They help slow the heart rate, lower blood pressure, and increase oxygen supply, promoting a sense of calm.
Are there any potential side effects of these stress management techniques?
Individuals with certain medical or psychological conditions might find that these techniques exacerbate their symptoms. It's advisable to consult with a healthcare professional