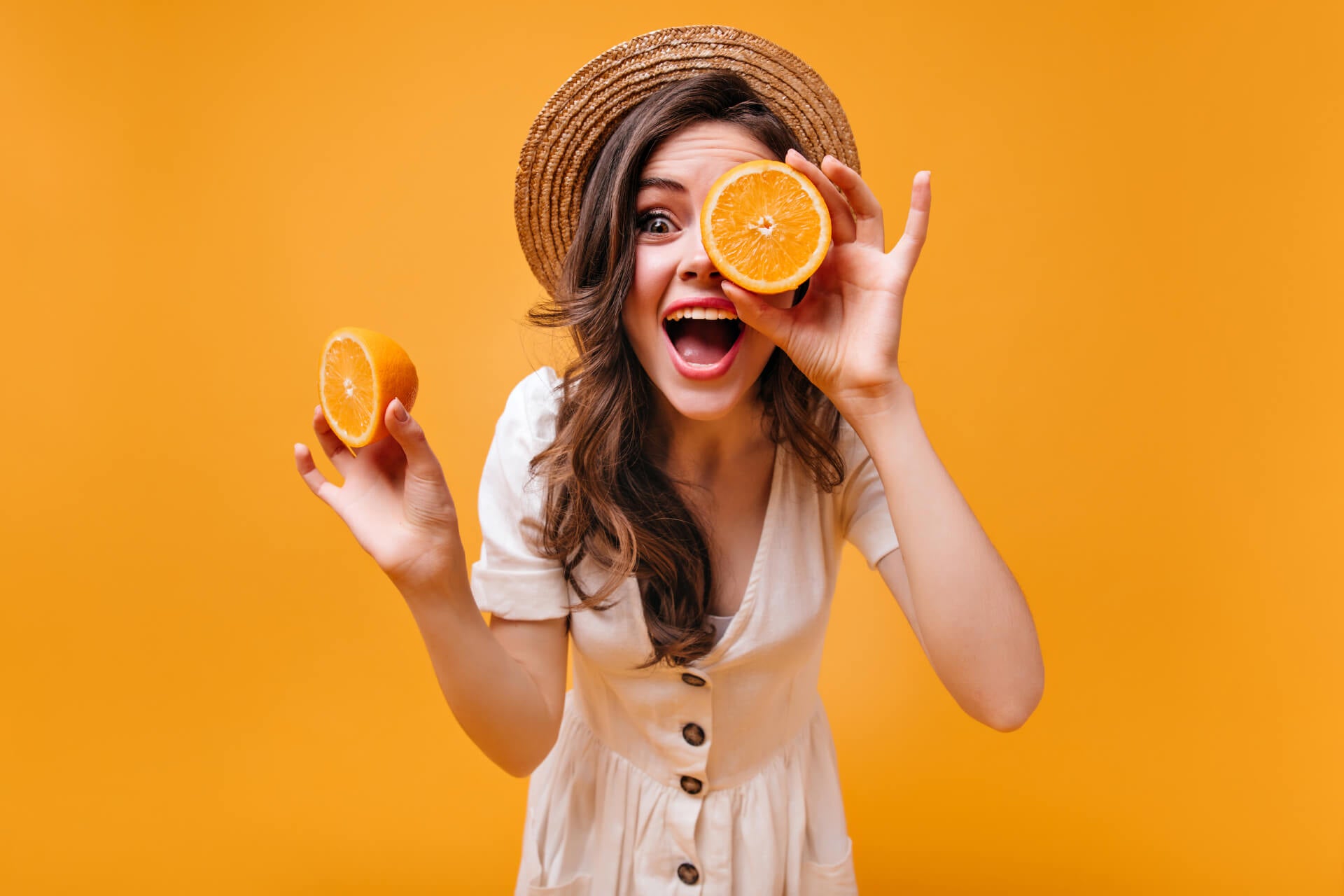 Top 8 Immunity Boosting Foods For Healthy Lifestyle
Tired of the regular sniffles?
Over the past 3 years, immunity or more specifically, immune boosters have stolen the spotlight. The reason – we're all trying to fight the seasonal colds and flu by building our body's defense system with natural remedies.
There are two subsystems when it comes to our immune system. The first is the innate immune system which uses immune cells to fight away harmful pathogens that enter the body through the skin and digestive tract. The second is the adaptive immune system which makes antibodies to fight specific germs. While our immune system does an amazing job by itself in fighting pathogens and virus-causing bacteria, it could always use that little extra boost no matter our age. Here's where supplements and foods that boost the immune system come into the picture. They contain certain vitamins and nutrients that protect you from getting ill in the first place, ergo keeping those annoying sniffles at bay!
If you're looking for the best immune booster foods out there, we've listed 9
foods
that will provide your body with the micronutrients it needs. This will help with the growth and function of immune cells.
Bonus: We've also listed down a daily supplement to boost the immune system and enable better mineral absorption.
How To Boost Your Immunity At Home
When it comes to protecting yourself from
autoimmune diseases
in the long-run, the goal is to target the root cause rather than just treating the symptoms with quick-fix pills.
1. Garlic
Did you know that garlic does more than just add flavour to your food? Research states that garlic helps expand blood vessels, making it easier for blood to flow through. This, in turn, keeps your blood pressure in check.
Garlic also contains a compound known as alliin which is a great
immunity booster
that helps tackle viruses and other flu-causing pathogens.
2. Almonds
Vitamin E is another immunity-boosting vitamin that is often ignored. Just like Vitamin C, it is rich in powerful antioxidants and healthy fats that protect the body from external threats. Almonds are rich in Vitamin E along with other nutrients like fibre, protein, magnesium, calcium, iron, folate, phytosterols, flavonoids, and phenolic acids all of which work together to improve your immunity.
3. Vitamin C Fruits
We've all heard the line "increase your vitamin C intake" whenever we're sick. Well, there's a good reason for it. Vitamin C helps in boosting the production of white blood cells within the body which are essential when it comes to fighting infections. And because vitamin C is not produced or stored in the body, you need your daily dose to strengthen your immune system. Here's where citrus fruits come to the rescue. Citrus fruits like grapefruits, oranges, lemons, and limes are all packed with vitamin C, making them the easiest natural source to build immunity.
Due to our hectic schedules, sometimes it's easy to forget to refill the fruit bowl or even find the time to peel an orange before work. While this is completely understandable, there's no excuse to put your health on the back burner. This is why along with your fruits, it's also beneficial to invest in supplements to boost the immune system like
Nyumi Core Immunity Gummies
. Since they are easy to consume, you don't need to worry about having to make time to take them. Just consume two gummies after a meal and you're good to go!
4. Turmeric
You may know it as a popular ingredient in most of your Indian cuisines, but this yellow spice is packed with anti-inflammatory properties that help protect your body from colds and fever.
Curcumin
is a component found in turmeric which is a known immune booster and also has antiviral properties.
5. Broccoli
This green veggie is packed with essential vitamins and minerals to protect you from autoimmune diseases and improve your overall health. It is rich in Vitamins A, C, and E and many other antioxidants but unfortunately while cooking, it loses a lot of nutrients which is why it's essential to include
immunity
supplements in your diet as well.
Nyumi Core Immunity Gummies
are also rich in Vitamin E to help strengthen your body's natural shield.
6. Spinach
When it comes to finding the best anti-inflammatory immune-boosting foods, you cannot go wrong with your daily dose of leafy greens. Green vegetables have many beneficial properties but the one that you should consume more is Spinach. It's packed with plenty of antioxidants and beta carotene, which increases your body's ability to fight infections.
Similar to broccoli, spinach holds more nutrients when it's not cooked for long. This leafy green is packed with numerous nutrients which increase the immune cell numbers and their activity. It also helps improve hemoglobin levels, lowers cholesterol, and protects the body from heart diseases.
7. Probiotics
7. Probiotics Your gut consists of an ecosystem made up of good and bad bacteria. When the bad bacteria increases, it leads to various illnesses. Probiotics contain beneficial bacteria that work for both the gut and immunity. Several studies prove probiotics not only help with seasonal allergies but also protect the body from immune-related diseases.
A probiotic combination of Lactobacillus and bifidobacterium work best at supporting the immune system. There are plenty of foods that contain probiotics, some of which include yogurt, sauerkraut, buttermilk, paneer etc.
8. Zinc Foods
Just like vitamin C, Zinc too plays an important role in protecting the body from autoimmune diseases by helping in the production of immune cells. Research even suggests that zinc shortens the duration and reduces the seriousness of respiratory tract infections. Some food sources of zinc include cashews, chickpeas, whole grains like oats and bran products.
Nyumi Core Immunity Gummies also contain the required amount of zinc to help build and strengthen your immune system.

It's safe to say that a variety of foods and supplements act as immune system boosters to keep you physically healthy. Remember, not all of the above foods need to be taken together. You can pick and choose what you like. And while it may be difficult to incorporate the foods into your daily diet, you can invest in Nyumi Nutritional Multivitamin Gummies which are rich in  Vitamin E, C and Zinc to get your daily dose of immunity-boosting nutrients. Plus, it's a great immunity booster for kids as well.

If you are suffering from chronic health issues or if you are pregnant, be sure to consult your healthcare provider, to find out what will work best for you.
Conclusion
Maintaining a healthy lifestyle is crucial for strengthening our immune system and warding off illnesses. This blog has highlighted the top eight immunity-boosting foods that can be easily incorporated into our daily diet. From citrus fruits packed with vitamin C to leafy greens abundant in antioxidants, these food choices provide us with a variety of essential nutrients to support our immune function. Also, including biotin hair gummies, skin care gummies, and sleep gummies as part of our routine can further enhance our overall well-being. By making conscious choices and prioritizing these foods, we can take proactive steps towards a healthier life and enjoy the benefits of a strong immune system.
To optimize our immune system, it is important to remember that a balanced and varied diet is key. The foods mentioned in this blog, such as garlic, yogurt, and mushrooms, boost immunity and contribute to overall health and well-being. Incorporating hair gummies, skin gummies, and sleep gummies into our daily routine can provide additional support for our hair, skin, and sleep quality, which are all vital aspects of a healthy lifestyle.


FAQs
Does exercise increase immune system?
Regular exercise can help boost the immune system by promoting better circulation, reducing inflammation, and improving overall health.

What are thy symptoms of a weak immune system?
Symptoms of a weak immune system may include frequent infections, slow wound healing, fatigue, and recurring illnesses.
Which types of protein-rich foods are beneficial for boosting immunity?
Protein-rich foods such as lean meats, fish, poultry, legumes, nuts, and seeds can be beneficial for boosting immunity.

What are the immune system disorders?
Immune system disorders include autoimmune diseases, immunodeficiency disorders, and hypersensitivity reactions.