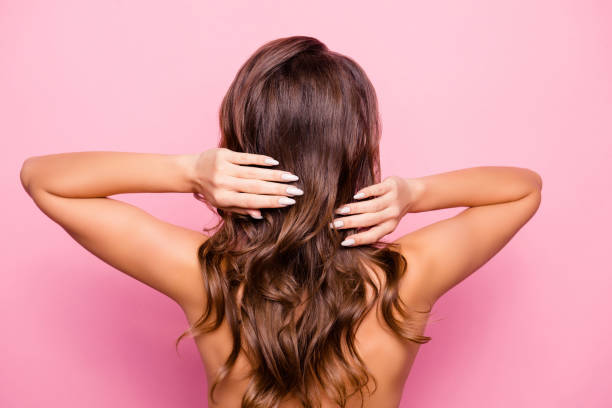 Biotin: The Ultimate Hair and Nail Growth Supplement
Discover the power of Biotin, the ultimate supplement for promoting hair and nail growth. It's a tiny nutrient powerhouse nutrient that should be your go-to choice for lustrous locks and strong, beautiful nails helping you achieve the radiant look you've always desired. Biotin earns its reputation as the "Ultimate Hair and Nails Supplement" due to its remarkable benefits which include strengthening the structural integrity of hair and nails and reducing breakage and brittleness. Next in line, it helps restore natural shine and luster to hair and nails, leaving them radiant-looking. Lastly, apart from being instrumental in facilitating hair and nail growth, it also supports the overall health of hair and nails ensuring they remain nourished.
Know Your Hair and Nail Health
Understanding the condition and needs of your hair and nails is a crucial step before incorporating hair and nail supplements in your regime to achieve and maintain vibrant, hair & nails. Assess your hair health by considering factors like hair loss, thinning, dullness, or excessive dryness or oiliness. For nails, look for signs like brittleness, ridges, discolouration, or slow growth which can signal underlying health issues. Apart from this, keep a check on your diet and lifestyle to see their effects on your hair & nail health. Through a regular assessment of your hair and nails, you identify problems in the nascent stage and can even consult a doctor as they provide valuable insights/ recommend appropriate treatments to maintain optimal hair and nail health.
Key Nutrients for Hair and Nail Health
Proper hair and nail health relies on a variety of key nutrients supporting growth, strength, and overall well-being. An in-depth look at the nutrients which can benefit your hair skin and nails:

Biotin- It is perhaps the most renowned nutrient for hair and nail health which supports keratin production, a protein crucial for hair and nail structure.

Vitamin E- It is an antioxidant that helps protect hair and nails from oxidative stress. It promotes healthy circulation, ensuring that hair follicles receive the necessary nutrients.

Vitamin A- This nutrient is essential for cell growth and differentiation, which is critical for healthy hair and nail development.

Vitamin C & Vitamin D- Vitamin C supports collagen production, a structural protein that keeps hair and nails strong. Whereas, Vitamin D creates new hair follicles, and its deficiency is linked to hair loss. Vitamin C & D have exceptional benefits to offer which makes them a key component in skin gummies.

Also Read:
Vitamin C: Benefits, Sources, Deficiency
How To Boost Vitamin D Levels In Your Body

Omega-3 Fatty Acids- Omega-3s nourish hair follicles, contribute to a healthy scalp, reduce inflammation, support improved hair quality and form a part of gummies for hair growth.

Protein- Hair and nails are primarily composed of a protein called keratin, so a protein-rich diet is essential for their health.
Tips to Maintain Healthy Hair and Nails
Apart from taking gummies for hair growth, consume a wholesome and balanced diet to provide essential nutrients to your hair and nails. Also, consume plenty of water to maintain overall hydration, benefiting both hair and nail health.

Minimize the use of heat styling tools and get your hair trimmed regularly to remove split ends. For nails, keep them at a manageable length to prevent breakage. Furthermore, use appropriate hair and nail moisturizers to combat dryness and keep them hydrated.

Limit the use of harsh hair dyes and chemicals that can weaken and damage hair and nails. Pay attention to your scalp's health by using a gentle shampoo and massaging it to stimulate blood flow and promote hair growth.

Practice stress reduction techniques like meditation or yoga, as chronic stress can adversely affect hair and nail health. You can also include melatonin sleep gummies to relish a restful and sound sleep that keeps your overall health in the best shape.

Lastly, don't forget to include hair skin and nails vitamins to not only keep your hair and nail health intact but also pamper your skin to the fullest!
Conclusion
While supplements can play a supportive role in promoting hair and nail length as well as improving their overall quality, it's essential to remember that they are not a magic solution. Thus, supplements should complement, not replace, a balanced diet and overall healthy lifestyle, as a holistic approach to health is key to achieving and maintaining vibrant hair and nails. You can also include skin gummies and melatonin sleep gummies to nurture your skin better, make your skin radiate and ensure your night sleep is as peaceful as ever.

Always ensure to be patient and consistent even when it comes to consuming nourishment-dripping supplements, as noticeable results may take time to manifest. Prioritize your overall health and well-being when considering supplements for hair and nail care
FAQ
How do hair and nails supplements work?
These supplements are a combination of vitamins, minerals, and other nutrients that are crucial for hair and nail health. They provide us with antioxidant protection, improve our blood circulation and stimulate keratin production for the ultimate nurturing of our hair and nails.
What are some common ingredients found in hair and nails supplements?
Common ingredients found in hair and nail supplements include biotin, vitamins (such as vitamins A, C, and E), minerals (like zinc and iron), biotin, omega-3 fatty acids and collagen which contribute to improving the texture and overall strengthening of our hair and nails.
Can I take hair and nails supplements with other medications?
While many supplements are generally considered safe, there can be interactions with certain drugs. It's advisable to seek a doctor's advice before adding any supplements including multivitamin gummies to your regimen, especially if you are taking prescription medications.
How do I choose the right hair and nails supplement?
Firstly, assess the specific needs that you are meaning to get resolved, whether it's hair thinning, brittle nails, or a lack of overall vitality. Next, check carefully if the supplements contain all the essential ingredients known for promoting hair and nail health. Look for reputable brands with transparent labelling and quality assurance. Lastly, always follow the dosage recommendations.