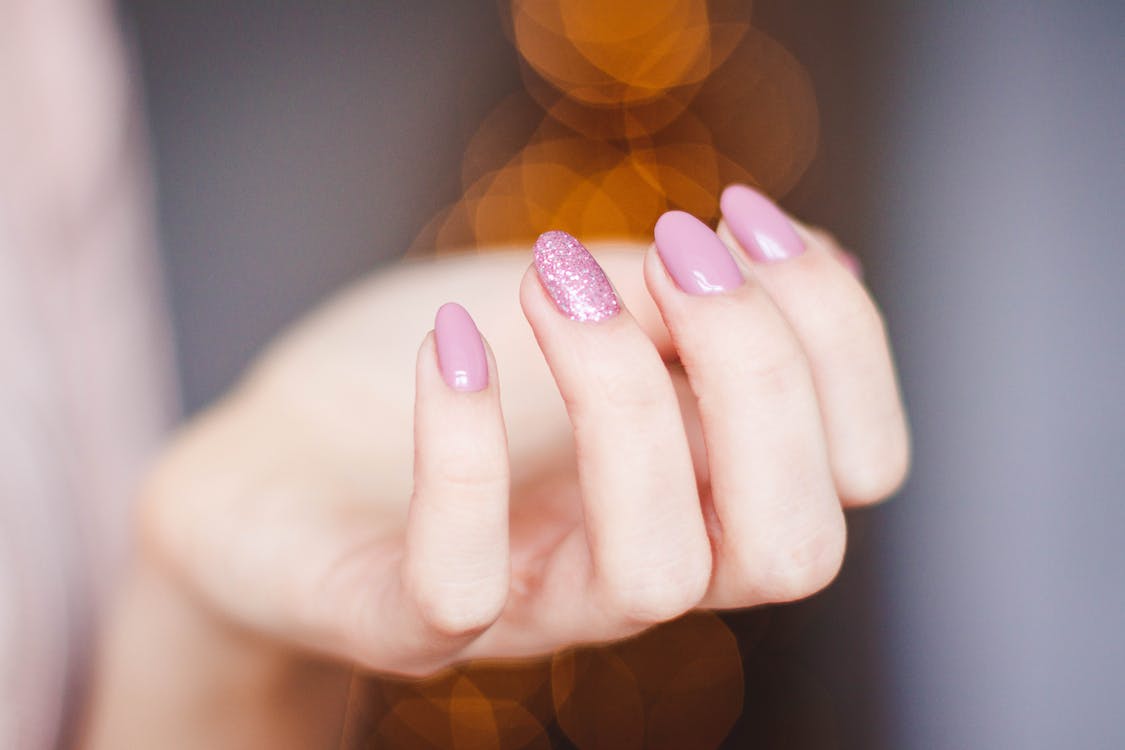 7 Healthy Tips For Strong & Healthy Nails
Manicured nails are the cherry on top of any 'polished look', but achieving healthy nails can be a real struggle. We all crave those perfectly groomed nails that instantly amp up our look and make our hands appear radiant and youthful!
Want to flaunt healthy nails all the time?
Fret not! Here are a few simple hacks that will help achieve strong and healthy nails with ease:
1. Eat a healthy diet: Maintaining strong and healthy nails can be achieved by consuming a balanced diet rich in vitamins and minerals, such as Iron, Zinc, and Vitamin E. Incorporating adequate amounts of protein in your diet to enhance the production of keratin is also crucial. To optimize the benefits for your nails, try to consume home-cooked meals as frequently as possible.
2. Stay Hydrated: Drinking plenty of water is essential to maintain strong and healthy nails. Dehydration can cause nails to become dry and brittle, making them more prone to breaking or splitting.
3. Avoid using harsh chemicals: Nail damage and breakage can occur from exposure to harmful chemicals like formaldehyde, toluene, and dibutyl phthalate (DBP) mainly found in nail products. To prevent this, it's best to use an organic polish fortified with vitamins. This type of polish will not only help revive brittle nails but also keep healthy nails strong and healthy.
4. Regular manicures and pedicures: Regularly maintaining your nails can help keep them strong and healthy. A manicure or pedicure can remove any dead skin and rough edges, helping to keep nails smooth and healthy. It's also important to regularly trim your nails as shorter nails are less prone to breaking.
5. Massage your nails frequently: Massaging your nails and cuticles with a nourishing oil can help to improve circulation and promote healthy growth. This can be done with a combination of coconut oil and vitamin E oil.
6. Consume biotin supplements - Biotin, the secret weapon for luscious locks and strong nails, is a B vitamin that helps to rev up your body's protein metabolism. This essential nutrient has been known to give a boost to brittle nails, making them stronger and thicker. 
Try including biotin in your diet in the form of yummy supplements like biotin hair gummies which also contain vitamins A, C, and E for an added boost of nourishment.

7. Say hello to your new best friend - your nail filer. If you haven't had one in your life till now, it's time to make the switch. A good nail filer is essential to achieve a polished finish on your nails. Go for a soft file to avoid tearing or splitting, and always file in one direction following the grain of your nails. Happy filing!

8. Limit biting: Biting your nails can damage the nails and make them more prone to breaking. If you have a habit of biting your nails, try to break it by keeping your nails trimmed and filed, or using bitter-tasting nail polish to discourage biting.
Conclusion:
Achieving strong and healthy nails is not just about aesthetics; it's a reflection of your overall well-being. By following the seven nail care tips outlined in this article, you can fortify your nails from the inside out. Incorporating essential biotin gummies and iron gummies or multivitamin gummies, along with maintaining a balanced diet, can be a game-changer for nail health. Moreover, don't forget the significance of restful sleep, which can be enhanced with the help of sleep gummies, and maintaining healthy skin, perhaps with the assistance of skin gummies. When you prioritize these aspects of self-care, you're not only nurturing beautiful nails but also promoting a more vibrant and healthier you. So, nail it with these tips, and watch your nails—and overall health—flourish.