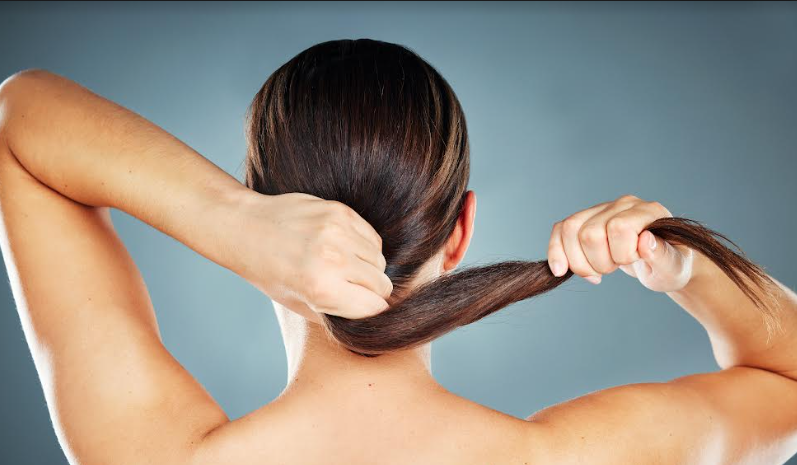 Top 5 Benefits of Redensyl for Hair Growth and Healthy Hair
Redensyl is a newly-discovered ingredient creating waves in the world of hair care. It is being touted as the next big thing for hair growth and for good reason! 
Here are the remarkable benefits of redensyl for hair
Redensyl is a hair growth ingredient that is designed to promote hair growth, reduce hair loss, and improve hair density and thickness. It is a patented blend of several active ingredients that work together to stimulate hair follicles and encourage healthy hair growth.
Redensyl is composed of two main ingredients: DHQG and EGCG2. DHQG is a powerful antioxidant that helps to protect hair follicles from free radical damage and oxidative stress, which can contribute to hair loss. EGCG2 is a type of green tea extract that contains high levels of epigallocatechin gallate (EGCG), which has been shown to stimulate hair growth and improve hair density.
Redensyl works by targeting the hair follicle stem cells, which are responsible for hair regeneration. It stimulates these stem cells and helps to improve their overall health and functionality, leading to increased hair growth, thickness, and density. Redensyl also reduces the production of dihydrotestosterone (DHT), a hormone that is associated with hair loss. 
Due to the presence of completely pure plant extracts, there are zero to no side effects of using redensyl.
Clinical studies have shown that Redensyl can be effective in promoting hair growth and reducing hair loss. In a 3-month study, participants who used Redensyl saw a 214% increase in the number of hairs in the anagen (growth) phase, as well as a 10% increase in hair density. Additionally, 85% of participants reported an improvement in hair thickness and volume.
Benefits of Redensyl for Hair
1. Stimulates hair growth
:
Redensyl contains active ingredients that help to promote hair growth by targeting the hair follicle stem cells, which are responsible for hair regeneration. This leads to an increase in the number of new hairs growing, as well as an increase in hair thickness and density.
2. Reduces hair loss:
Redensyl has been shown to be effective in reducing hair loss by reducing the production of a hormone called DHT, which is a major cause of hair loss in both men and women. By reducing the production of DHT, Redensyl helps to slow down hair loss and promote healthier hair growth.
3. Improves hair quality:
Redensyl has been shown to improve the quality of hair by strengthening the hair shaft, increasing hair volume, and improving hair texture. This leads to healthier, more vibrant-looking hair.
4. Non-invasive and safe
:
Unlike some hair growth treatments that can be invasive and require surgery, Redensyl is a non-invasive and safe option for those looking to improve their hair growth. It is also free of harmful chemicals such as parabens and sulfates, making it a natural alternative to other hair growth products.
5. Suitable for all hair types:
Redensyl is suitable for all hair types and can be used by both men and women. It is also compatible with other hair care products, making it easy to incorporate into your existing hair care routine.
Conclusion
Apart from Redensyl, other gummies like hair gummies, radiant skin gummies, women's multivitamin gummies, melatonin sleep gummies, and beauty essentials play a crucial role in supporting overall well-being. These specialized gummies offer targeted benefits that cater to specific needs. Hair gummies provide essential nutrients and vitamins that nourish and strengthen hair from within, while radiant skin gummies contribute to a youthful complexion and vibrant skin. Women's multivitamin gummies help fulfill nutritional gaps and support women's health needs. Melatonin sleep gummies aid in promoting restful sleep, ensuring adequate rest for overall health. Lastly, beauty essentials gummies provide a comprehensive blend of vitamins and antioxidants to support beauty and vitality. By incorporating these gummies into your daily routine, you can enhance your overall health and beauty, from the inside out.



FAQs

How long does redensyl take to work?
Redensyl may take several weeks to months to show visible results, as individual hair growth cycles and response may vary.
Can Redensyl be used during pregnancy or while breastfeeding?

It is recommended to consult with a healthcare professional before using Redensyl during pregnancy or while breastfeeding to ensure safety and suitability.


Is Redensyl a long-term solution for hair growth or does it require continuous use?

Redensyl typically requires continuous use to maintain its hair growth benefits, as discontinuing use may result in a gradual reversal of the effects.



Who is eligible to use Redensyl?

Redensyl can be used by individuals experiencing hair loss, thinning hair, or seeking to improve hair density, but it's best to consult with a healthcare professional for personalized advice.



How do you use Redensyl for hair growth?

Redensyl is typically applied topically to the scalp as directed on the product, following the manufacturer's instructions for optimal hair growth benefits.


What would happen if I were to stop using Redensyl?

If you were to stop using Redensyl, the hair growth benefits may gradually diminish, and the previous hair loss or thinning patterns may resume over time.