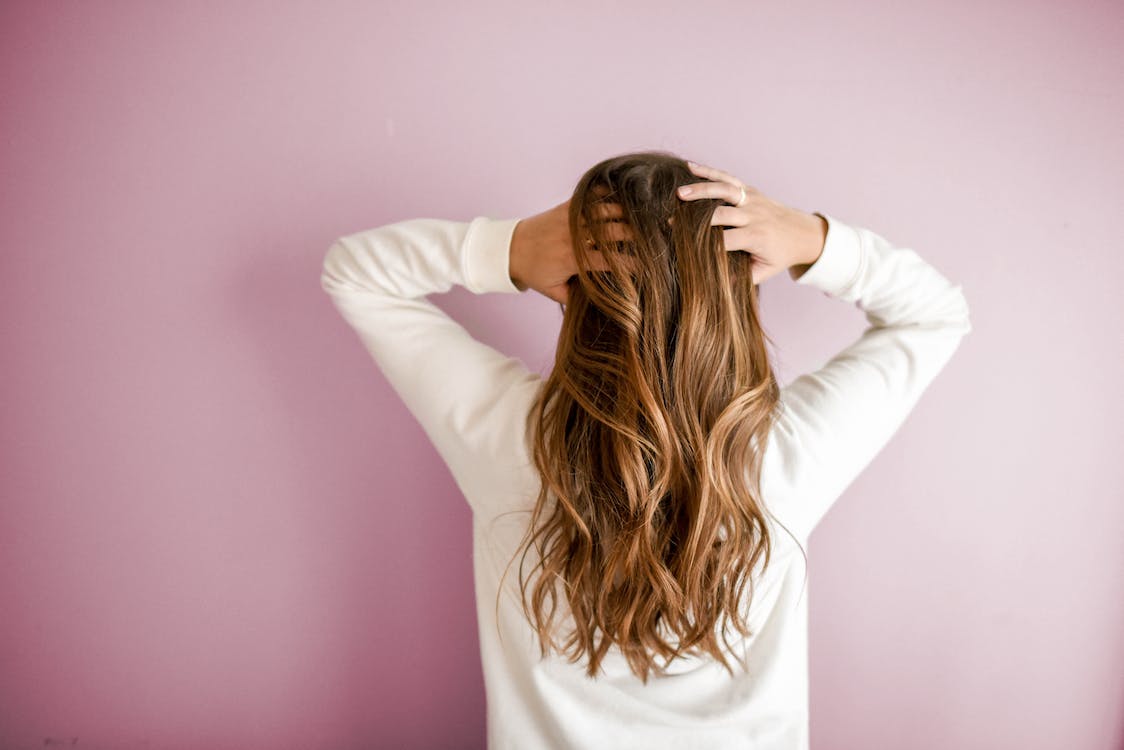 Biotin vs Keratin: Which is better for hair?
If you are an avid social media user like us, you must have definitely come across the purported benefits of biotin and keratin for your hair. Both nutrients are touted to be the holy grail ingredients for achieving healthy, luscious locks. Experts worldwide have vouched for the goodness of biotin and keratin to achieve shiny, voluminous tresses. 
So now the million dollar question - Which one to choose? 
The answer is BOTH!
Surprised? Confused?
Don't worry, we're here to help!
Let's take a closer look at the differences between biotin and keratin and why they should be staples in your hair care routine 
What is Keratin?
If you have ever dreamt of achieving smooth, frizz-free hair then you must've heard of keratin hair treatments. For those unknown, Keratin is a fibrous protein that promotes hair growth and strengthens the hair from within. Though Keratin is essentially considered a hair protein, it's also known for promoting healthy nails and prolonging youthful skin. 
Keratin treatments, which are often used in salons to smooth and straighten hair, work by filling in damaged areas of the hair shaft with a synthetic form of keratin, giving you a smooth and shiny mane. 
Ways to incorporate Keratin in your hair care regime - 
1. Consume foods rich in keratin 
Including keratin-rich foods in your diet is one of the most convenient and delicious ways to use keratin for hair growth. Consuming foods such as eggs, mangoes, onions, garlic, kale, sunflower seeds, and salmon not only gives you a healthy mane, but also strengthens muscles, tissues, and bones, increases skin elasticity, and helps maintain good eye health.
2. Use Keratin based hair products 
Using hair products that contain keratin may help build up the protein in the hair over time. This, in turn, makes hair softer and smoother. Use sulfate-free keratin-based shampoos, conditioners, and serums to achieve healthy and voluminous tresses. 
3. Increase your Vitamin C intake
Vitamin C is a staple ingredient in our skin and hair care products and for good reason! Your body requires Vitamin C to make Keratin. Some good sources of Vitamin C include citrus fruits like lemons and oranges, leafy greens like kale, spinach, and tropical fruits like kiwis, mango, and pineapple. 
What is Biotin?
Biotin or Vitamin B7 is a star nutrient that significantly enhances your hair, skin, and nail health.
 It helps to support the metabolism of proteins, which are the building blocks of hair. Biotin has been linked to improving overall hair quality, including thickness, shine, and volume. Most prominently, it has been found to prevent and reduce hair fall.
Ways to incorporate Biotin in your hair care regimen 
1. Consume biotin-rich foods
: 
Incorporating biotin-rich foods into your diet can also help promote healthy hair growth. Some examples of biotin-rich foods include eggs, nuts, seeds, and leafy green vegetables.
2. Use biotin-infused hair products:
There are a variety of hair care products, such as shampoos, conditioners, and hair masks, that are infused with biotin to help nourish and strengthen the hair.
3. Take a biotin supplement:
Consuming biotin supplements is an effective way to get healthy and gorgeous locks.
It is advised to consume 30 to 100 micrograms (mcg) of biotin in supplement form daily to prevent hair loss and ensure healthy hair growth. 
Biotin hair gummies are your pit-stop solution to achieve the beautiful tresses you've always desired! Packed with biotin, the hair-loving nutrient, as well as choline, inositol, zinc, selenium, and amla, these gummies are a delicious way to give your locks the nourishment they crave.
Conclusion
When comparing biotin vs. keratin for hair health, both compounds offer unique benefits. Biotin is known for promoting hair growth and strength, while keratin contributes to hair resilience and repair. Combining these two elements in a comprehensive hair care routine can lead to luscious and healthy locks.

Moreover, the supplement market has expanded to include various gummies catering to specific health needs. From hair gummies enriched with biotin and keratin for comprehensive hair support to melatonin sleep gummies, skin gummies, iron gummies, and multivitamin gummies, these products offer a versatile and enjoyable alternative to traditional supplement forms. Incorporating these gummies into daily routines can provide a holistic approach to overall health and well-being. Nevertheless, it's crucial to consult with a healthcare professional before adding any new supplements to ensure they align with individual health goals and requirements.
FAQs
What is the recommended dosage of biotin for hair?
The recommended dosage of biotin for hair can vary depending on individual factors and the specific reason for taking biotin. The recommended Biotin dosage for adults would be 30 mcg.
How long does it take to see results from taking biotin for hair?
Results from taking biotin for hair may become noticeable in a few weeks to 2 to 3 months, depending on individual factors, such as initial hair condition and consistency of use.
Are there any side effects to taking biotin for hair?
Biotin is generally considered safe when taken at recommended dosages. However, high doses of biotin supplements can cause potential side effects, such as skin rashes, digestive issues, and interference with certain medical tests, so it's important to consult with a healthcare professional before taking high-dose biotin supplements for hair.
What is the best way to apply keratin to hair?
The best way to apply keratin to hair is by getting a professional keratin treatment at a salon, where a trained stylist will use a specialized formula and heat to create smoother, more manageable hair. At-home keratin products are available but may not deliver the same professional results.
Can I use biotin and keratin together?
Yes, you can use biotin and keratin products together to support overall hair health, as they have complementary benefits. Biotin can help strengthen hair from within, while keratin treatments can provide external smoothing and shine.
Popular Searches
Monsoon Hair Problems | Nutrients & vitamins for hair growth | Causes Grey Hair | Causes of Hair Breakage | Vitamin Deficiency and Hair Loss | Winter Hair fall  Survival Guide | Nutritions for Healthy Hair | Benefits of Amla for Hair | Tips and Tricks for Healthy Nails | Biotin Rich Food For Healthy Hair Growth | Tips for Reviving Dull Hair | Oatmeal for Healthy Skin and Hair | Benefits of L-Theanine | Post Holi hair care Tips | Benefits of Redensyl for Hair | Flax Seeds Benefits For Skin And Hair | Postpartum Hair Loss | Vitamin B5 for hair | Benefits of Selenium for hair | Ayurvedic Herbs For Hair | Hair fall  Causes & Treatment | curly hair Tips & Tricks | Iron-Rich Foods | Hair Fall Control In Monsoon | Healthy Scalp Tips & Benefits | Biotin Gummies for Hair | How to make hair roots stronger | Benefits of Gummies For Hair, Skin, and Nails | Signs of B12 Deficiency