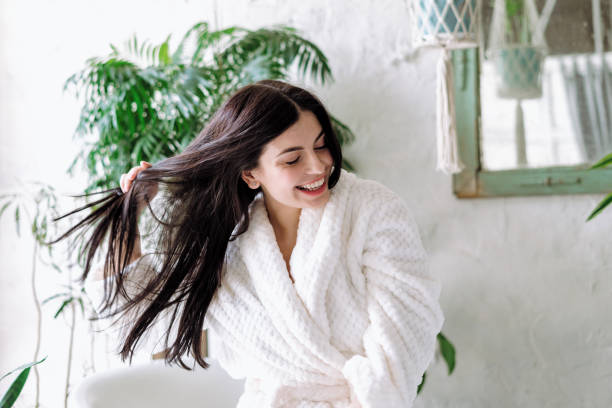 Do Hair Gummies Work For Hair Growth?
Are you curious about the buzz surrounding hair gummies? You're not alone. In a world where luscious locks are coveted, these chewy supplements promise to transform your tresses. But do they work their magic, or is it all just hype? Let's embark on a journey to unravel the truth behind hair gummies and discover if they truly live up to their glossy reputation. From key ingredients to real-world results, we'll explore the science and stories behind these hair-enhancing treats. Get ready for a no-nonsense dive into the world of hair gummies, because fabulous locks might just be a chew away!
What are hair gummies?
Hair gummies are delicious supplements designed to support hair health and growth. They're like a sweet treat for your strands. These cute, bite-sized wonders often contain a blend of vitamins, minerals, and natural extracts, all packed into a convenient gummy form. Say goodbye to hard-to-swallow pills; hair gummies make nourishing your locks feel like a delightful snack.
Benefits of hair gummies
The benefits of hair gummies are as enticing as their fruity flavors. They can help strengthen your hair, reduce breakage, and boost overall hair growth. Plus, they often contain essential nutrients and vitamins for strong hair like biotin, vitamins A and E, and folic acid, which promote shinier, thicker, and more luscious locks. With consistent use, these tiny wonders can transform your hair from dull and lifeless to vibrant and fabulous.
Ingredients to look for in your hair gummies
Apart from including biotin rich foods in your diet, it is imperative to keep an eye out for key ingredients like biotin, collagen, and vitamins C and D when incorporating gummies for hair in your daily regime. With these powerful ingredients in your gummies, you'll be well on your way to achieving radiant hair that turns heads wherever you go.
Biotin
Biotin, also known as vitamin B7 is undoubtedly one of the essential vitamins for hair, crucial for stronger, thicker hair, reducing breakage, and promoting overall hair health. It's a must-have ingredient in hair gummies for luscious, resilient locks.
Zinc
Zinc aids in maintaining a healthy scalp and balancing oil production, reducing dandruff and promoting hair growth. It's a vital component in hair gummies for a flake-free and flourishing mane.
Vitamin C
Essential vitamins for hair include Vitamin C which supports collagen production, which is crucial for hair strength and elasticity. Including it in hair gummies ensures shinier, more resilient strands that resist damage and breakage.
Chaoline
Choline contributes to improved hair texture and strength, reducing hair loss. It's a must-have ingredient in hair gummies for a head full of vibrant and voluminous tresses.
Vitamin D2
Vitamin D2 supports hair follicle health and reduces hair shedding. Including it in hair gummies helps maintain a fuller and more lustrous mane, making it a valuable addition to your daily routine.
Cautions for taking hair gummies
While hair growth gummies may seem like a sweet path to fabulous locks, a word of caution is in order. It's essential not to treat them like candy and consume more than the recommended daily dosage, as excessive vitamins can have adverse effects. Additionally, if you have any underlying health conditions or are taking other supplements, consult a healthcare professional before adding hair gummies to your routine. And remember, while these gummies can complement a balanced diet, they're not a substitute for proper nutrition.
How do hair gummies work?
Biotin hair gummies work their magic by delivering hair-loving vitamins and minerals directly into your system. Typically packed with biotin, folic acid, and other hair-boosting nutrients, these gummies support the keratin structure of your hair, making it stronger and less prone to breakage. They also nourish your scalp, which can help create an ideal environment for hair growth. To experience enhanced hair gummy benefits club them with biotin-rich foods like nuts, seeds, green leafy vegetables, berries, and much more, do this and witness the magic!
Conclusion
Biotin hair gummies can be a valuable addition to your daily routine for those aiming to enhance hair strength and growth. The key is to use them in moderation and as part of a comprehensive approach to hair health, which includes a balanced diet and proper hair care practices. So, if you're yearning for luscious locks, biotin hair gummies might just be the sweet secret to your hair's journey toward becoming its best self.

Expanding our horizon beyond biotin, consider the marvelous benefits that await when you incorporate a variety of supplements into your daily routine. Combine biotin-rich foods with multivitamin gummies for women to cover essential nutrients that your diet is otherwise deficient in. Enhance your sleep quality and overall well-being with sleep gummies. And if you're looking to boost your energy and vitality, don't forget the power of iron gummies. Each of these supplements can play a unique role in your daily regimen, helping you achieve a healthier, more vibrant lifestyle.
FAQs
Are biotin hair gummies effective in reducing hair loss?
Biotin hair gummies certainly have their merits. Biotin is a key player in maintaining hair strength and promoting growth, making it a valuable addition to your hair care routine.
Are there any potential side effects or risks associated with hair gummies?
While hair gummies can help improve hair health, it's vital to exercise caution. Overconsumption of certain vitamins and minerals found in these gummies can lead to adverse effects like digestive issues or skin problems. So, always adhere to the recommended daily dosage as prescribed.
Are Hair Growth Gummies safe?
Hair growth gummies are considered safe when consumed as directed. However, it's crucial to follow the recommended dosage, as excessive intake of vitamins can lead to unwanted side effects.
What type of vitamin gummies should I take on a daily basis?
The type of vitamin gummies you should take daily depends on your individual needs and goals. For overall health, consider well-balanced multivitamin gummies for women that include essential vitamins for strong hair- A, C, D, and E, as well as minerals like zinc & magnesium.
Popular searches
Monsoon Hair Problems | Nutrients & vitamins for hair growth | Causes Grey Hair | Causes of Hair Breakage | Vitamin Deficiency and Hair Loss | Winter Hair fall  Survival Guide | Biotin vs Keratin | Benefits of Amla for Hair | Tips and Tricks for Healthy Nails | Biotin Rich Food For Healthy Hair Growth | Tips for Reviving Dull Hair | Oatmeal for Healthy Skin and Hair | Benefits of L-Theanine | Post Holi hair care Tips | Benefits of Redensyl for Hair | Flax Seeds Benefits For Skin And Hair | Postpartum Hair Loss | Vitamin B5 for hair | Benefits of Selenium for hair | Ayurvedic Herbs For Hair | Hair fall  Causes & Treatment | curly hair Tips & Tricks | Iron-Rich Foods | Hair Fall Control In Monsoon | Healthy Scalp Tips & Benefits | Biotin Gummies for Hair | How to make hair roots stronger | Benefits of Gummies For Hair, Skin, and Nails | Signs of B12 Deficiency