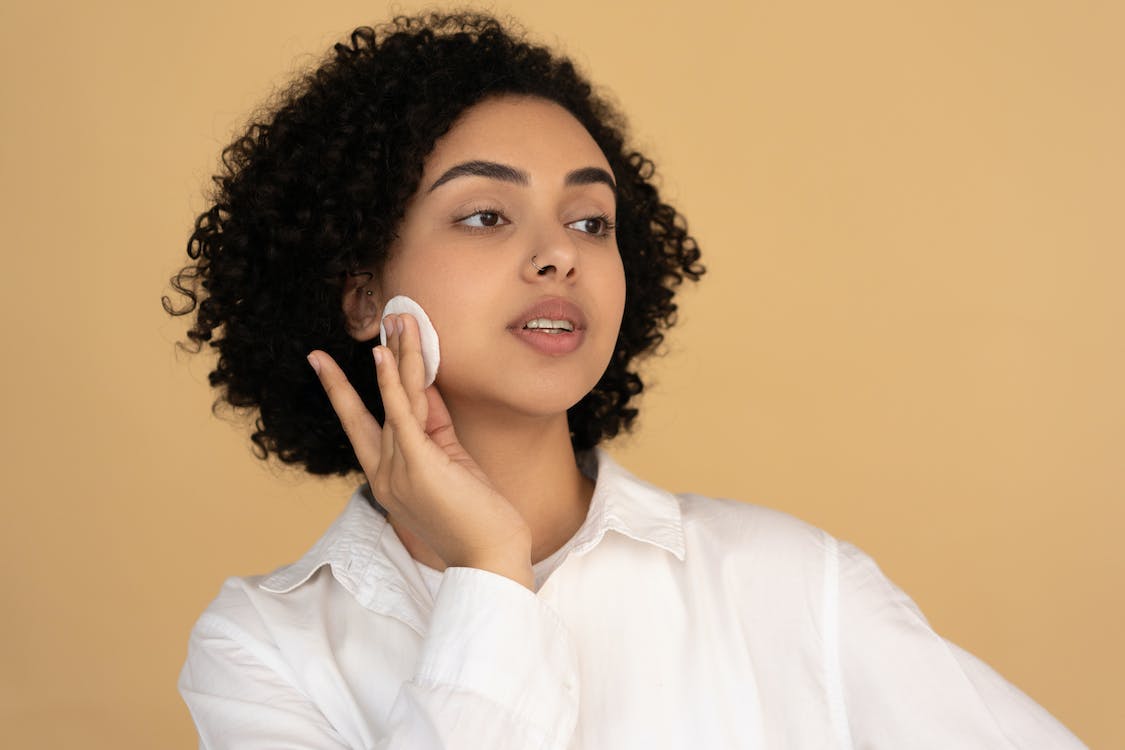 6 Easy tips to get glowing skin naturally
Skin is in and it doesn't seem to be going anywhere, anytime soon. Over the past 2 years, skincare has gained immense popularity, and even today, people are more focused on giving their skin the nutrients it needs rather than covering it up with makeup. One of the most common skin issues people are looking into is how to get glowing skin. While there are many topical products out there that claim to give you the skin you desire, the truth is that what you put on the outside as well as the inside are both equally important. So if you're wondering how to get glowing skin, here are a few things you can try at home.
Factors that influence skin health
You can control how your skin looks and feels to some extent. Unfortunately, there are many external factors that can affect your skin and its appearance.
1. Genetics
Genetics play a huge role when it comes to your overall health, skin included. Sometimes your skin type or conditions like eczema can be attributed to your genes.
2. Hormones
Constantly looking for remedies on how to get acne free glowing skin naturally? Hormones play a huge role in the appearance of your skin. This is why it's more common to notice acne while menstruating or during pregnancy. Fluctuations in hormone levels can change the way your skin looks.
3. Environment
Dust, pollution, sunlight, and temperature can all trigger various skin issues and leave the skin looking dull.
While you can't control these factors, you can, however, take the necessary precautions to help treat your skin effectively. 
6 ways to get glowing skin naturally
• Fresh aloe gel 
This may not be the most attractive plant, but its benefits are endless. Aloe vera gel contains skin-healing properties that help stimulate new cell growth. It contains antioxidants, enzymes, and vitamins A and C, all of which are not only useful in treating skin burns but also help keep the skin moisturised without causing clogged pores. Best of all, it is suitable for all skin types. The simple answer to how to get glowing skin naturally is to apply aloe vera gel daily after washing your face to get that healthy glow.
But just like any topical product, make sure to do a patch test first by rubbing a small amount on your forearm and leaving it on for 24 hours.
• Don't forget your daily dose of SPF
Sunscreen is the most discussed, yet underappreciated, skincare product. SPF helps protect your skin from the sun's harmful UV rays, which are known to cause many skin issues like premature ageing and pigmentation.
Make sure to apply a generous amount of sunscreen every morning before leaving your house, no matter the weather.
• Drink more water
Drinking plenty of water daily has many skin and health benefits. When it comes to your skin, it is made up of various cells that need water to function properly. If you're wondering how much is good enough for glowing skin, aim to drink at least eight 8-ounce glasses of water per day.
• Watch what you eat
Those burgers and fries may look tempting and even taste scrumptious, but they could be harming your skin. What you eat directly shows up on your skin, so if you want glowing skin, try including a diet that's rich in fruits and vegetables to boost the vitamins and antioxidants in your body. There are plenty of foods for glowing skin. Your skin's BFFs are foods like leafy green veggies and vitamin C-rich fruits like oranges.
• Supplements are your friend
Even if you have adopted a healthy diet, it is not enough to meet the nutritional count. Here's where skin supplements come to the rescue. Skin supplements like the Nyumi radiant skin gummies are made from ingredients like hyaluronic acid, vitamin C, vitamin E, etc., all of which work together to bridge the nutrition gap and give you glowing skin from within.
• Probiotics work wonders
Consuming probiotics can improve your skin health thanks to the gut-skin axis. Not only do they play a part in achieving glowing skin, but they also help treat skin conditions like eczema, acne, dry skin, and UV-induced skin damage.
The best way to achieve glowing skin and maintain it long-term is by protecting it from the inside out.
Conclusion:
Achieving glowing skin naturally is not only possible but also a sustainable way to enhance your beauty regimen. By incorporating these six easy tips into your daily routine, you can promote healthier skin that radiates from within. Additionally, don't forget to complement your efforts with the right dietary supplements like hair gummies, iron gummies, multivitamin gummies, and melatonin sleep gummies. A holistic approach that combines proper skincare habits, natural remedies, and targeted supplements can help you achieve and maintain the glowing, healthy skin you desire. Remember, consistency is key, and with patience and dedication, you can unlock the beauty that comes from nourishing your skin naturally.