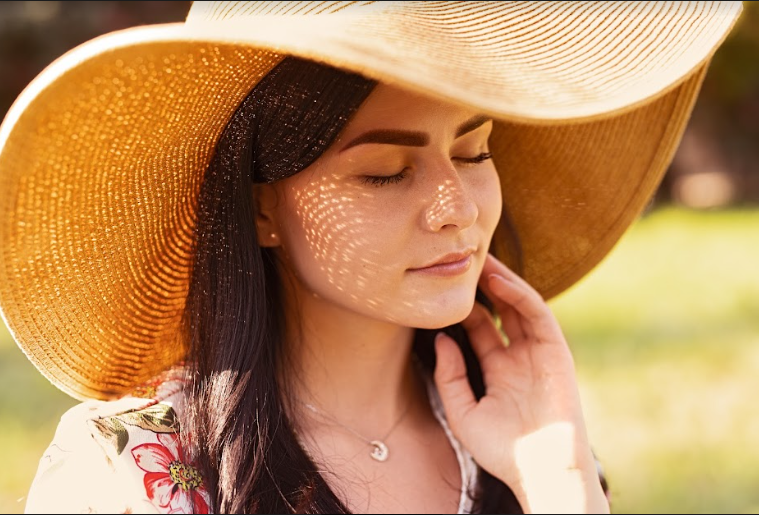 Top 9 Summer Skincare Routine For Glowing Skin
Summer is a wonderful time of the year, filled with sunshine, beach trips, and outdoor activities. However, the summer season can also be harsh on our skin, leading to sunburn, dryness, and premature aging. It's essential to take care of your skin during summer to keep it healthy and glowing. 
Here's your summer face care routine
1. Cleanse your skin regularly
During summer, your skin is exposed to dust, sweat, and pollution, making it essential to cleanse your skin regularly. Ensure you use a gentle cleanser that removes impurities without stripping your skin of its natural oils. A gel-based cleanser works well for oily skin, while a cream-based cleanser is ideal for dry skin. Use lukewarm water to wash your face, and avoid hot water as it can dry out your skin.
2. Exfoliate once a week
Exfoliation is an important step in summmer skincare routine, as it helps to remove dead skin cells, unclog pores, and prevent breakouts. However, over-exfoliation can cause damage to your skin, especially during summer when your skin is already exposed to the sun. Therefore, it's best to exfoliate once a week using a gentle scrub that's suitable for your skin type. You can also use a chemical exfoliator like alpha-hydroxy acids (AHAs) or beta-hydroxy acids (BHAs) to exfoliate your skin.
3. Use sunscreen with SPF 30 or higher
Sunscreen is a non-negotiable step in your summer skincare routine. Sun exposure can cause damage to your skin, leading to premature aging, sunburn, and even skin cancer. Choose a sunscreen with an SPF of 30 or higher, and make sure it protects against both UVA and UVB rays. Apply sunscreen generously to all exposed areas of your skin, including your face, neck, and hands. Reapply every two hours, especially if you're spending time outdoors.
4. Stay hydrated
Drinking enough water is essential for keeping your skin healthy and glowing. During summer, you lose more water through sweat, making it crucial to stay hydrated. Aim to drink at least 8-10 glasses of water every day, and also include hydrating foods in your diet, such as watermelon, cucumber, and coconut water.
5. Moisturize your skin
Moisturizing your skin is an important part of your summer skincare, even if you have oily skin. The hot and humid weather can make your skin feel dry and dehydrated, leading to premature aging. Choose a lightweight, non-comedogenic moisturizer that doesn't clog your pores. Apply moisturizer to your face, neck, and hands after cleansing and before applying sunscreen.
6. Use a face mist
A face mist is a great way to refresh your skin during summer, especially if you're spending time outdoors. Choose a mist that's infused with hydrating ingredients like aloe vera, rose water, or green tea. Spray it on your face whenever you need a quick pick-me-up, and you'll instantly feel refreshed and rejuvenated.
7. Consume Vitamin C 
Vitamin C is an essential nutrient that plays a vital role in maintaining healthy skin. It is a powerful antioxidant that helps to protect the skin from damage caused by free radicals, which can lead to premature aging, sun damage, and dullness. Vitamin C is especially beneficial during summers when our skin is exposed to the sun and environmental pollutants. Eating a diet rich in vitamin C is an excellent way to support your skin health. Consuming Vitamin C supplements is another effective way to ensure that you reel in the benefits of Vitamin C for your skin.
Supplements like the skin health gummies are made with an enriching blend of 8 essential Indian herbs and Western ingredients including Vitamin C & E, Hyaluronic Acid, and Curcumin extract (Haldi) to give you glowing and hydrated skin naturally. 
8. Avoid hot showers
While a hot shower may feel relaxing after a long day in the sun, it can actually strip your skin of its natural oils, leaving it feeling dry and dehydrated. Instead, take a cool shower or bath to soothe your skin and lower your body temperature. It's also best to avoid harsh soaps and body washes that further dry out your skin.
9. Wear protective clothing
In addition to using sunscreen, wearing protective clothing can also help to shield your skin from the sun's harmful rays. Choose lightweight, breathable fabrics like cotton or linen. 
Conclusion:
Adopting a summer skincare routine is essential for achieving and maintaining glowing skin. Alongside the regular skincare practices, incorporating specialized supplements like multivitamin gummies, radiant skin gummies, Biotin hair gummies, and melatonin sleep gummies can further enhance your skin's radiance and overall well-being. These targeted gummies provide a convenient and effective way to nourish your body from within, supporting healthy skin, hair, and a restful night's sleep. So, make the most of this summer by combining a comprehensive skincare routine with these beneficial gummies to unlock your skin's natural glow.
In conclusion, taking care of your skin during summer is essential for maintaining its health and radiance. By following these tips, you can ensure that your skin stays hydrated, protected, and glowing throughout the summer. 



FAQs 
Are there any special considerations for individuals with sensitive or acne prone skin during the summer?

Use non-comedogenic, lightweight products and protect skin from sun exposure

How important is sunscreen in a summer skincare routine?

Sunscreen is essential for protecting skin from harmful UV rays.

How often should I cleanse my skin during the summer?

Cleanse your skin twice daily during the summer to remove impurities and sweat buildup

How can I address specific summer skincare concerns such as uneven skin tone or hyperpigmentation?

Address summer skincare concerns like uneven skin tone or hyperpigmentation with ingredients like vitamin C, niacinamide, and gentle exfoliation.

How can I protect my lips from getting dry and chapped in the summer heat?

Protect your lips from dryness and chapping in the summer heat by regularly applying lip balm with SPF and staying hydrated.

What are some tips for preventing and treating sunburn during the summer months?

Prevent and treat sunburn by applying and reapplying sunscreen, seeking shade, wearing protective clothing, and using soothing remedies like aloe vera.

Are there any specific skincare products or ingredients recommended for summer skincare?

Recommended summer skincare products and ingredients include lightweight moisturizers, oil-free sunscreen, antioxidant-rich serums, and hyaluronic acid for hydration