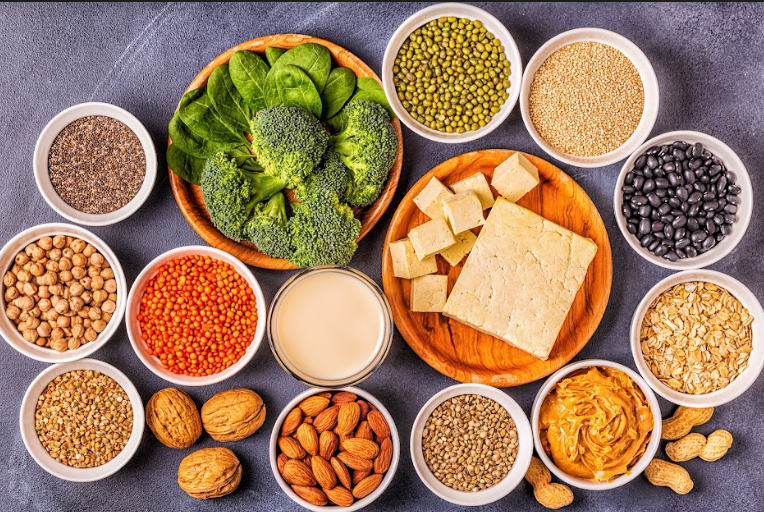 7 Benefits Of Glutathione For Health & Body
Glutathione is an essential antioxidant that plays a crucial role in protecting the body from oxidative stress and maintaining overall health. It is a tripeptide molecule composed of three amino acids – cysteine, glycine, and glutamine. Glutathione is naturally produced in the body and is found in every cell, tissue, and organ. 
Glutathione is often referred to as the "master antioxidant" due to its ability to regenerate other antioxidants, such as vitamin C and vitamin E, and neutralize harmful free radicals. Free radicals are unstable molecules that can damage cells and contribute to a range of chronic diseases, including cancer, diabetes, and heart disease.
While the body can produce its own glutathione, certain factors such as aging, stress, and exposure to toxins can deplete the body's stores. This can lead to oxidative stress and an increased risk of chronic disease. Therefore, it is important to maintain optimal levels of glutathione in the body through diet, lifestyle choices, and supplementation.
Health benefits of glutathione
1. Supports immune function
:
Glutathione plays a vital role in maintaining a healthy immune system. It helps to activate immune cells and supports the production of antibodies, which help the body fight off infection and disease.
2. Protects against oxidative stress:
Glutathione is a powerful antioxidant that helps to neutralize harmful free radicals and protect cells from oxidative damage. This can reduce the risk of chronic diseases such as cancer, diabetes, and heart disease.
3. Detoxifies the body:
Glutathione plays a crucial role in the body's detoxification process. It helps to remove toxins and pollutants from the body, protecting cells from damage and reducing the risk of chronic disease.
4. Supports healthy aging:
Glutathione levels decline with age, which can contribute to oxidative stress and age-related diseases. Supplementing with glutathione can help to support healthy aging and reduce the risk of age-related diseases.
5. Improves skin health:
Glutathione has been shown to improve skin health by reducing oxidative damage and supporting the production of collagen, which helps to keep skin firm and elastic.
6. Reduces inflammation
:
Glutathione has anti-inflammatory properties and can help to reduce inflammation in the body. This can improve symptoms of chronic inflammatory conditions such as arthritis and asthma.
7. Improves athletic performance
:
Glutathione can help to improve athletic performance by reducing oxidative stress and supporting the body's energy production processes.
How to take glutathione effectively
There are several ways to increase the levels of this important antioxidant in your body.
o Fruits and vegetables:
Fruits and vegetables are rich in antioxidants and can help boost the body's production of glutathione. Some of the best sources include spinach, broccoli, asparagus, avocados, and tomatoes.
o
 

Protein-rich foods:

Glutathione is made up of amino acids, so consuming foods that are high in protein can help boost glutathione production. Good sources of protein include lean meats, fish, eggs, and dairy products.
o
 

N-Acetyl Cysteine (NAC):

NAC is a precursor to glutathione and can help boost levels in the body. It is found in many protein-rich foods and is also available as a supplement.
o
 

Supplements

:

Glutathione supplements are available in various forms such as capsules, tablets, and powders. You can take them orally or through injections. It's best to consult with your healthcare provider or a registered dietitian before taking any supplements. 
Conclusion
In conclusion, the benefits of glutathione for health are extensive. This powerful antioxidant plays a crucial role in supporting overall well-being by neutralizing harmful free radicals and aiding in detoxification processes. Additionally, glutathione is known to boost the immune system, support liver health, and promote cellular repair and regeneration.
Nyumi offers skin gummies to enhance skincare routine, Hair gummies that are enriched with the biotin, vitamins, and minerals to boost hair growth and sleep gummies formulated with sleep-supporting ingredients like melatonin and calming herbs to improve sleep quality.
Incorporating multivitamin gummies into your routine alongside the glutathione can provide a holistic approach to health and beauty, helping you look and feel your best from the inside out.
It's essential to consult with a healthcare provider before taking any supplements to ensure their safety and effectiveness. Overall, a healthy lifestyle that includes a balanced diet, regular exercise, and good sleep habits can support the body's natural production of glutathione and promote overall health and well-being



FAQs 
Are there any potential side effects or risks associated with taking glutathione supplements?

Potential side effects or risks associated with taking glutathione supplements are generally rare but may include allergic reactions or digestive discomfort in some individuals.

Is glutathione suitable for everyone, including pregnant women and children?

While glutathione is generally considered safe for most people, it is recommended to consult a healthcare professional before using it during pregnancy or for children.

Can glutathione help boost the immune system?

Yes, glutathione can help boost the immune system by supporting antioxidant activity and promoting overall immune function.

Does glutathione have any role in supporting respiratory health?

Glutathione plays a role in supporting respiratory health by protecting against oxidative stress and aiding in lung function.

Are there any specific conditions or diseases that can benefit from glutathione supplementation?

Glutathione supplementation may benefit conditions such as liver diseases, respiratory disorders, and certain neurodegenerative diseases, among others.

Who should avoid glutathione?

Individuals who have known allergies to glutathione or its components should avoid its supplementation.

What are the potential effects of daily glutathione supplementation?

Potential effects of daily glutathione supplementation may include improved antioxidant capacity, detoxification support, and overall cellular health.

Does glutathione have any anti inflammatory effects?

Yes, glutathione has anti-inflammatory effects by modulating immune responses and reducing oxidative stress.