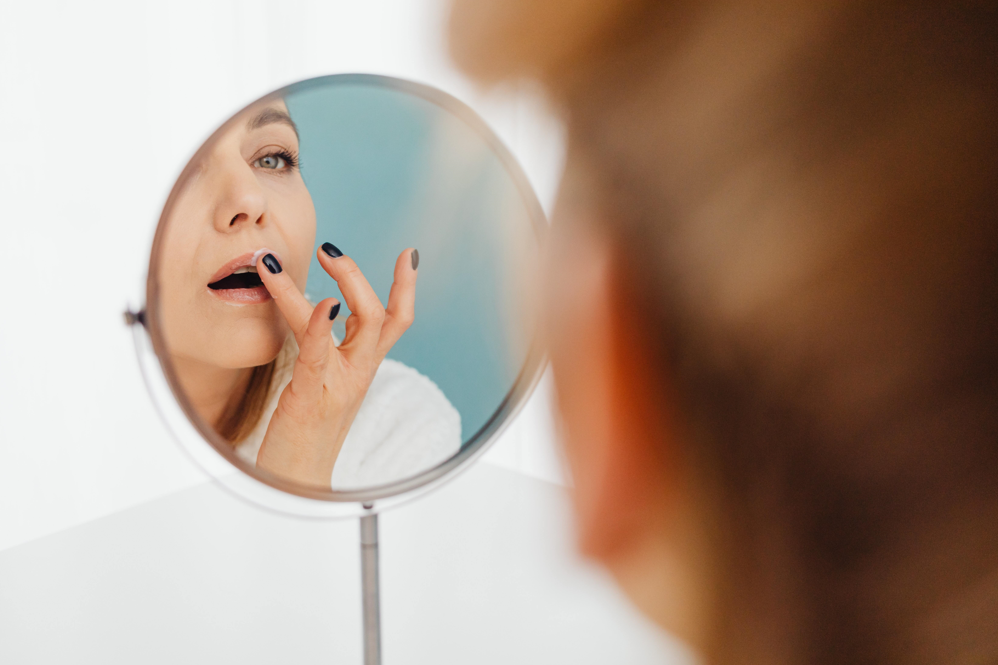 6 Best Natural Remedies For Chapped Lips
Dry and chapped lips can leave you feeling annoyed and frustrated. They are caused by a variety of factors, such as harsh weather conditions, prolonged sun exposure and lack of hydration. Unfortunately, unlike other areas of skin, lips are unable to produce natural oils to retain moisture, making them susceptible to drying out. 
Tired of using multiple products for your chapped lips and still having no luck?
Natural Remedies For Dry Lips
Hydration: Drink plenty of water and avoid caffeine and alcohol, which can dehydrate the body and worsen chapped lips.
Lip balm: Use a natural, petroleum-free lip balm to moisturize and protect your lips. Look for ingredients like beeswax, coconut oil, and shea butter.
Honey: Apply raw honey to your lips and leave it on for several minutes before gently wiping it off. Honey is a natural humectant and can help moisturize and soothe dry lips.
Aloe vera: Aloe vera has soothing and moisturizing properties. Apply pure aloe vera gel directly to your lips or use a lip balm containing aloe.
Sun protection: Protect your lips from sunburn and further dryness by using a lip balm with SPF protection.
Exfoliate: Gently exfoliate your lips with a soft-bristled toothbrush or sugar scrub to remove dead skin cells and promote healing. 
It is important to note that while these remedies can be helpful, they may not work for everyone. If your chapped lips persist or are accompanied by other symptoms, it's best to consult with your dermatologist.