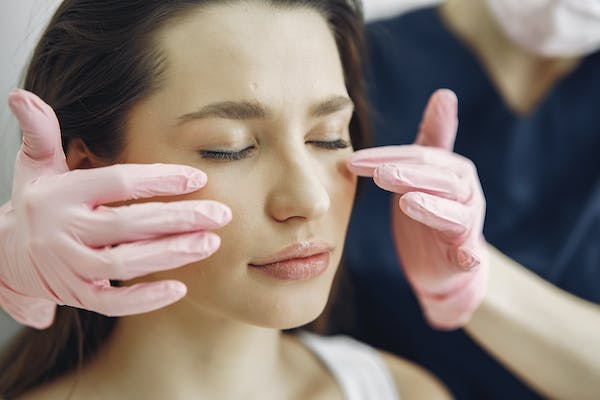 Zinc for Beautiful Skin: Unlocking Radiance
All of us are pretty familiar with the benefits of the good old zinc for our health. But zinc isn't just great for your overall health – it can work wonders on your skin too! If you're not already familiar with the benefits of this essential mineral, you're really missing out! From its role in collagen synthesis to its ability to soothe and calm irritated skin, zinc has a lot to offer. 
So let's dive in and discover all the ways that zinc can support the health and radiance of your skin, as well as how to incorporate it into your skincare routine. Ready, Set, Glow!
Zinc is an essential trace mineral that helps keep our bodies healthy and strong, It plays a crucial role in the creation of DNA, the growth of cells, building proteins, the healing of damaged tissues, and supporting a healthy immune system. Found in high quantities in the human body, zinc is also a key component of many enzymes. Its versatility makes it an important nutrient for overall health and wellness.
Benefits of Zinc for skin 
Apart from its multifold benefits for our health, zinc has some amazing benefits for our skin. Check them out - 
1. Reduces inflammation: Zinc has anti-inflammatory properties that may help to reduce redness and swelling in the skin. If you are suffering from skin conditions such as acne and eczema then zinc has to be there on your skincare aisle. Topical products containing zinc may help clear acne-causing bacteria from the skin and reduce oil production. 
2. Aids in healing wounds: Zinc plays a major role in regulating the wound healing process. It promotes collagen synthesis and tissue growth, which helps speed up the healing process for wounds. 
3. Protects against sun damage: Zinc oxide is often found in sunscreens because of its ability to guard the skin against harmful UV rays. Acting as a reflective shield, zinc oxide is able to deflect the sun's rays and create a barrier between your skin and the sun. This protective quality makes zinc oxide a go-to recommendation by dermatologists for ensuring optimal sun protection. 
4. Promotes Collagen production - Zinc is a true superhero when it comes to healthy, radiant skin. This essential mineral plays a crucial role in the synthesis of collagen and elastin, giving you radiant and glowing skin. So don't skimp on this vital nutrient – your skin will thank you for it! 
How to include zinc in your skincare regimen:
There are several ways to incorporate zinc into your skin regime
1. Choose skincare products that contain zinc as an active ingredient - The beauty industry is flooded with products containing zinc as an active ingredient. These include serums, moisturizers, sunscreen, face masks, etc which are formulated to address a variety of skin concerns. 
2. Include foods rich in zinc in your diet - Consuming foods rich in zinc is the best way to supplement your skin with this essential nutrient. Some excellent sources of zinc include seafood, red meat, poultry, whole grains, beans, and nuts. After all, our body does a much better job absorbing vitamins and minerals that come from food than from any other form.
3. Take Zinc supplements - Some people are not able to fulfill their daily zinc intake through their diet alone and may benefit from taking a zinc supplement. 
Taking supplements is an effective way to fill in any nutritional gaps. Nyumi radiant skin gummies are formulated with a nourishing blend of zinc, curcumin, hyaluronic acid, and other essential nutrients to help you glow from within!
Conclusion:
Unlocking the secrets to beautiful and healthy skin often involves addressing the root causes of common skin issues. Zinc, as highlighted in this informative article, plays a pivotal role in maintaining skin health and vitality. By incorporating zinc-rich foods or supplements into your daily routine, you can take a significant step toward achieving the glowing complexion you desire.

Furthermore, complementing your skincare efforts with the right nutritional support is essential. Skin gummies, with the addition of biotin gummies and iron gummies, can enhance your skin's radiance and overall health. Biotin promotes skin, hair, and nail health, while iron supports a healthy complexion. Multivitamin gummies provide a comprehensive approach to overall wellness, offering a convenient way to fill potential nutritional gaps. And let's not forget the importance of a good night's sleep – sleep gummies can help ensure you wake up refreshed, with your skin ready to face the day.

So, as you embark on your journey to beautiful skin, remember that it's not just about what you put on your skin, but also what you put into your body. By embracing a holistic approach that includes zinc, skin gummies, sleep gummies, and multivitamin gummies, you're setting the stage for radiant, healthy skin that truly glows from within.