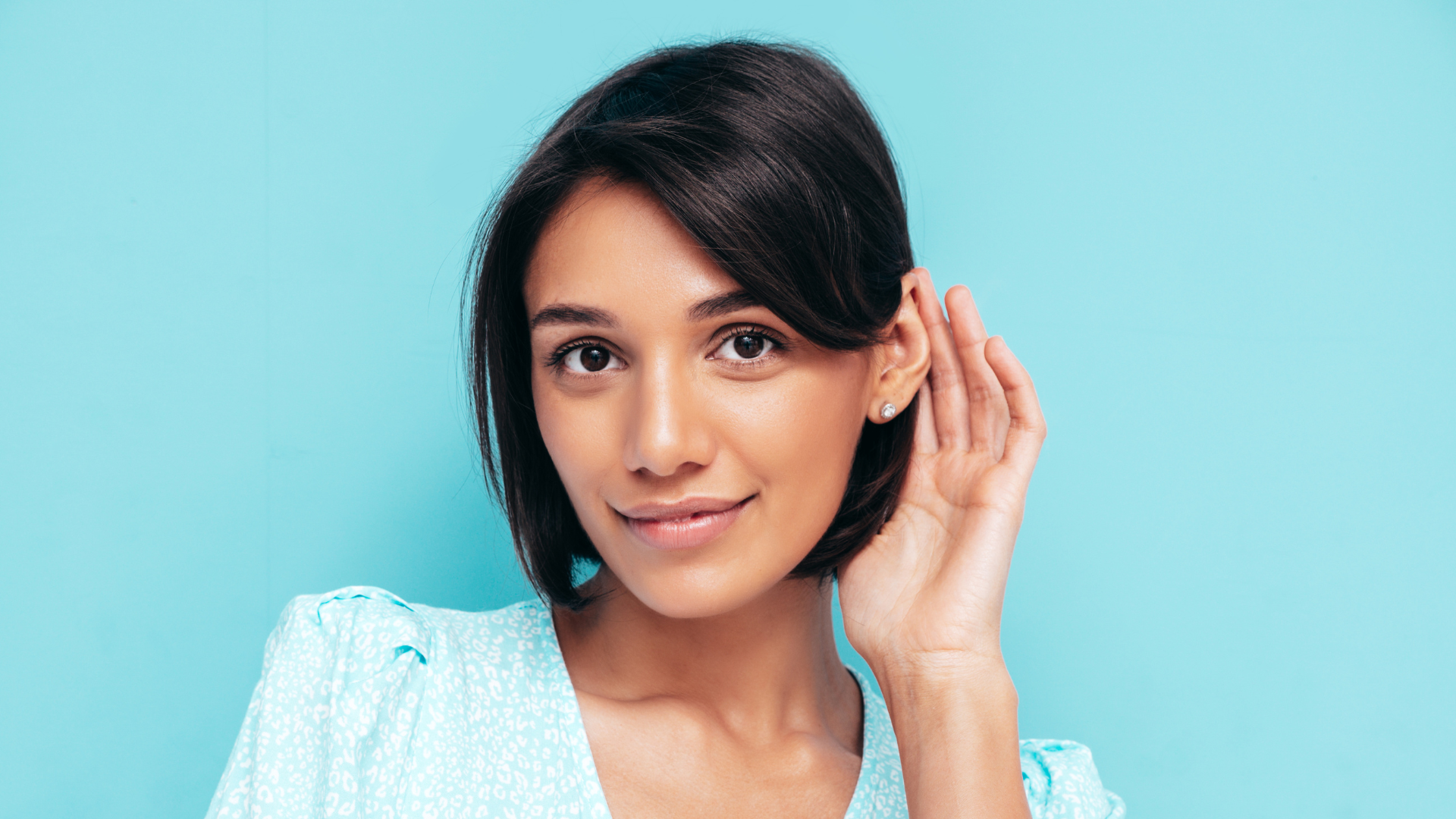 Know The Collagen Builders Benefits: How Does It Promote Healthy Skin?
Collagen is a crucial protein that helps our skin maintain its elasticity and structural integrity. However, with age, our body's natural collagen production declines leading to the appearance of wrinkles and loss of skin elasticity. Thus, collagen builders come into being to facilitate the production of this essential protein while growing old. They promote collagen synthesis to help maintain healthy skin, hair, nails, and joint function. Some of the collagen-builder benefits include keeping our tissues strong, flexible, and young-looking.
Benefits of Collagen Builders
Some of the key benefits of collagen builder are as follows:

Enriching skin health: Collagen builders can help stimulate collagen production, a vital component of the skin responsible for its elasticity and firmness. They are associated with anti-aging properties because they improve our skin texture; reduce the appearance of wrinkles, giving us a youthful look.

Ensures joint flexibility: Collagen is essential for maintaining the wellness of the connective tissues in the joints. Collagen builders may help support joint flexibility, reduce stiffness, and ease discomfort associated with joint-related issues.

Improved gut and bone health: Collagen builder benefits include supporting better gut integrity, improved gut health, and promoting a healthy digestive system. Additionally, they can aid in maintaining bone density and might even support bone health as we age.

Overall Wellness: Collagen is present in various tissues throughout the body, contributing to overall health and well-being. An important collagen builder benefit is how it positively impacts our multiple bodily functions and supports overall wellness.
Stronger Hair and Nails
Increased Hair Strength: As a crucial component of the hair shaft, collagen provides our hair with its structural support and strength. Collagen builders may help in improving hair strength, reducing breakage, and promoting overall hair health. Another form of collagen builder that will be great for your hair strengthening is biotin hair gummies.

Improved hair health: Collagen makes our hair smoother by improving its texture and maintaining the structural integrity of the hair cuticle. Collagen builders may also contribute to supporting the growth of new and healthy hair. By supporting the health of hair follicles, collagen builders may reduce hair shedding and minimize hair loss.

Improved nail quality and growth: Collagen provides the building blocks necessary for stronger and healthier nails. Thus, collagen builders are an ideal inclusion in our day-to-day routine. They can support the growth and regeneration of nails, leading to healthier nail growth.

Reduces nail breakage: Collagen helps maintain the structural integrity of our nails, reducing nail brittleness and breakage. It also helps in retaining moisture in the nails, contributing to nail flexibility and reducing the likelihood of dry or brittle nails. There are several other tips for strong and healthy nails.
Overall Wellness and Anti-Aging Effects
Collagen is a major structural protein in the skin, responsible for maintaining its elasticity, firmness, and hydration. However, our body's collagen production abilities degrade with age. This is why collagen builders help in stimulating collagen synthesis for improved skin texture and reduced wrinkles. By supporting skin hydration, collagen builders combat dryness and promote a plump and radiant complexion. Enhancing our skin elasticity is one of the prime collagen-builder benefits which may minimize the appearance of fine lines and sagging skin.
How to Choose and Incorporate Collagen Builders
Identify Your Health Goals: Before you get to the decision of which collagen builder, determining specific health goals is imperative. Thus, knowing the body objectives you wish to achieve will guide you through a better selection process.

Quality and Reputation: Opt for reputable collagen builder brands which are known for their quality and efficacy. Look for products that undergo thorough lab testing, approvals from the concerned medical authorities, and positive customer reviews.

Consult a Doctor: Before incorporating a new supplement into your routine, it is advised to consult an expert, especially if you have existing health conditions or are on medications. Their personalized advice ensures that collagen builders are safe for you.

Incorporate Collagen-Rich Foods: Along with supplements or skincare products, include collagen-rich foods in your diet. Foods like fish, chicken skin, and dark green leafy vegetables, vitamin-c-rich fruits can naturally support collagen production.

Follow usage instructions: Follow the recommended dosage and usage instructions as provided. Avoid exceeding the recommended dose to prevent unwanted collagen builder side effects.
Lifestyle Tips for Maximizing Collagen Production
As we age, collagen production naturally declines, so below are a few lifestyle habits you can adopt to maximize collagen production and promote overall skin health:

Eat a collagen-rich diet: Include foods that are high in collagen or support collagen production in your diet. These foods may include fish, chicken, eggs, citrus fruits like oranges, strawberries, kiwi, dark leafy greens, broccoli, bell peppers, garlic, and beans. You can also include skin gummies and multivitamin gummies to get the required dose of collagen in your day.

Skin protection from the sun: UV radiation from the sun can damage collagen fibres in the skin. Thus, wearing effective sunscreen protects your skin when exposed to sunlight for extended periods.

Active stress management: Practice stress-reducing techniques such as meditation, yoga, and deep breathing exercises. It will prevent collagen degradation, enhance blood circulation, and deliver nutrients and oxygen to our skin, stimulating collagen production.
Conclusion
Collagen builders offer a wide array of benefits for the body, more particularly in promoting collagen synthesis and supporting our overall health. Apart from the wide-ranging benefits of collagen builder discussed above, collagen also plays a role in muscle repair and recovery after physical activity. Thus, collagen builders may aid in muscle regeneration and reduce recovery time.

You should also consider including collagen gummies, sleep gummies, iron gummies, and biotin hair gummies in your diet. These gummies may promote collagen synthesis, leading to improved skin, sleep, hair and nail health.
FAQ
Are there any other benefits of collagen builders?
Collagen builders can help support joint health, reduce joint pain, and improve mobility. They also play a role in maintaining bone density and contributing to better bone health.
How should I choose and incorporate collagen builders into my routine?
Set out the health goals that you wish to achieve, consult a healthcare professional, and always buy from a reputed and quality brand after thorough market research. Lastly, avoid overdosage.
Can I naturally boost collagen production without supplements?
Keep yourself hydrated and include foods in your diet that are naturally rich in collagen and vitamin C to support collagen production. Ensure staying away from stress, exercise regularly, and also include multivitamin gummies for your enriched overall well-being.
Are collagen builders suitable for everyone?
While collagen supplements are generally considered safe for most people. However, you must exercise caution and consult a healthcare professional before starting any new supplement to avoid any collagen builder side effects.
Are there any side effects from consuming collagen?
Individuals with allergies to collagen-rich sources may experience allergic reactions. Additionally, if you're taking medications, it's essential to discuss adding collagen supplements with your doctor to avoid potential interactions.