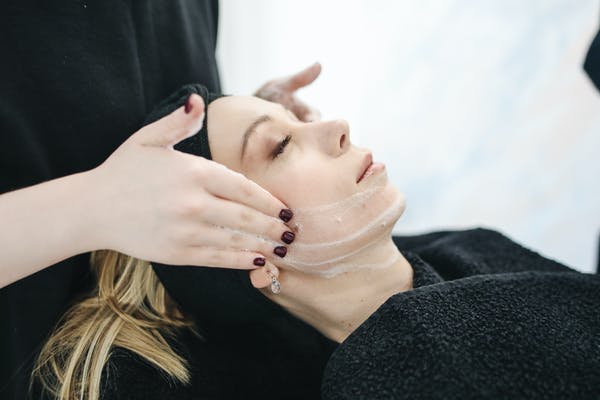 Mastering Menopause: The Ultimate Skincare Guide
Menopause is a significant milestone in a woman's life which brings with it a host of challenges, both physical and emotional. From hot flashes to vaginal issues, and mood instability, it can be a tough road to navigate. But, amidst all these changes, women tend to overlook the impact menopause can have on the skin. 
As hormone levels fluctuate, skin tends to become dry, loose, and thin. It may also become dull in appearance because of the decrease in skin cell turnover, and pigmentation becomes more prominent. But with the right care, you can take charge of your skincare regimen. 
So how to approach skincare during this overwhelming phase? 
There's just one rule - Keep it simple. 
Menopause Skincare Routine
1. Cleansing is essential
It already must be a staple in your skincare regimen but, cleansing becomes an even more important step as you approach menopause. As women age, the skin's natural ability to shed dead skin cells decreases, which can lead to a build-up of oils and impurities on the skin's surface. This can cause clogged pores, resulting in acne, blackheads, and other skin issues. Cleansing helps to remove these impurities and dead skin cells, leaving the skin looking and feeling clearer and more refreshed. A gentle, non-irritating cleanser can help to clean the skin without stripping it of its natural oils, leaving it feeling hydrated and balanced.
2. Don't skip moisturization
One of the skin's essential functions is to act as a barrier to the environment and keep water in – that stops working, which is why women experience dryness during menopause. Hydration is an essential component of your menopause skincare routine. The key is to ensure that your skin barrier is nourished and protected. It is advisable to use products that contain hyaluronic acid, ceramides, and glycerin as active ingredients as these are touted for their moisturizing benefits.
3. Use a sunscreen 
The benefits of using sunscreen cannot be emphasized enough. During menopause, women's skin becomes more sensitive and susceptible to sun damage. 
Prolonged sun exposure can cause wrinkles, increase the risk of skin cancer and accelerate signs of aging. Using sunscreen with an SPF of at least 30 can help protect the skin from the damaging effects of UV rays and give you a healthy glow. 
4. Consult a Dermatologist 
"Why bother with a dermatologist now? I've never needed one before" 
This thought might be crossing your mind, but as you approach menopause, it's more important than ever to visit a skin expert. With hormonal fluctuations, a number of skin issues may arise, and a dermatologist can work with you to create a personalized skincare routine tailored to your specific needs and concerns.
Conclusion:
Navigating the changes that come with menopause can be a transformative journey, and taking care of your skin during this phase is crucial for maintaining confidence and well-being. As discussed in this comprehensive guide, adopting a menopause-specific skincare routine can work wonders. Alongside traditional skincare practices, incorporating innovative solutions like skin gummies, sleep gummies, biotin gummies, iron gummies, and multivitamin gummies can provide the necessary nourishment from within, supporting your skin's health and overall vitality. Embracing this holistic approach to skincare can empower you to not just manage, but master, the changes that menopause brings, helping you feel your best at every stage of life.