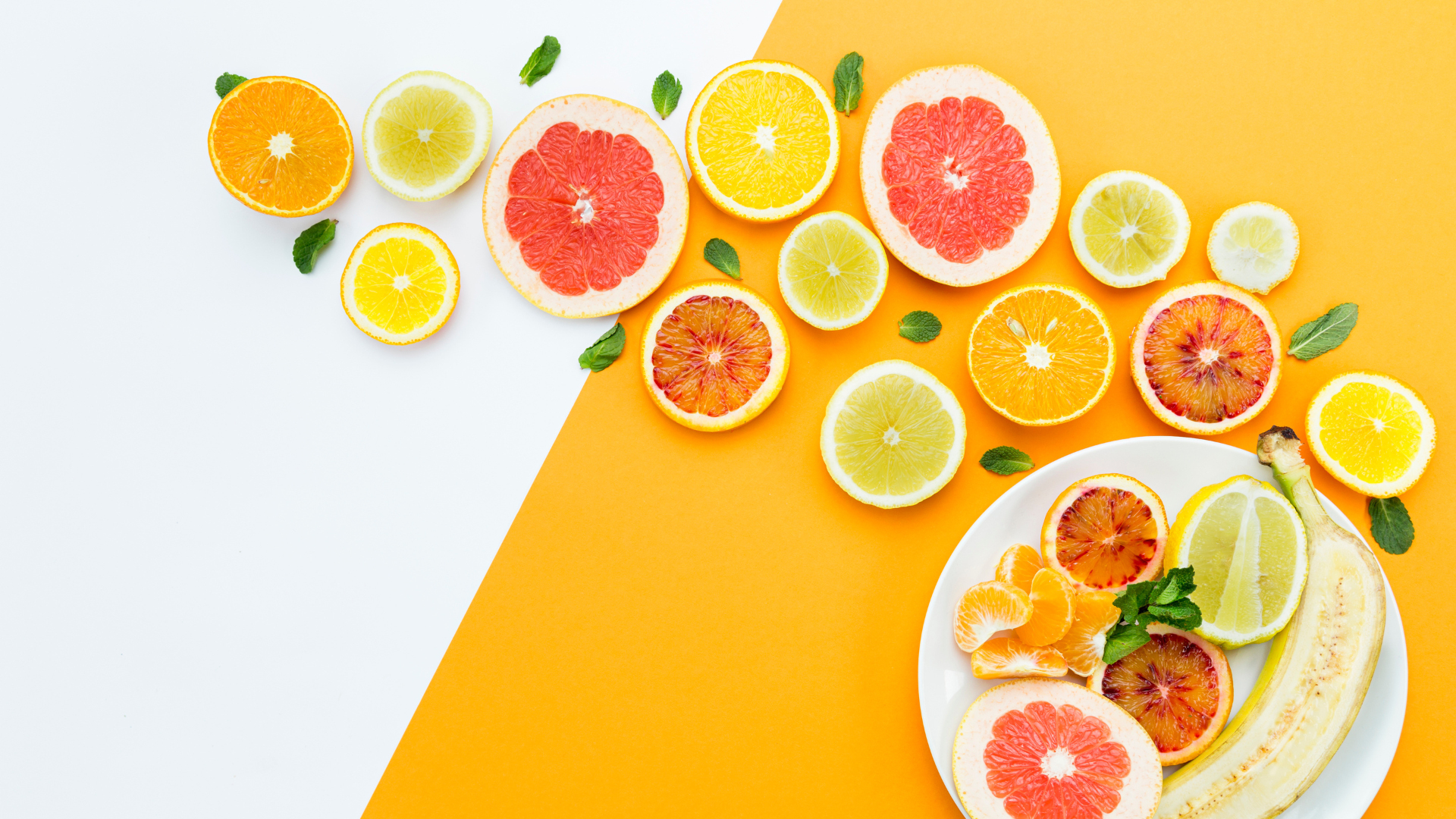 Antioxidant Skin Benefits That You Should Know
In the pursuit of youthful, glowing skin, the beauty industry has been flooded with new trends and nourishing products. Amongst the plethora of options available, antioxidants stand out for their remarkable benefits. It can enhance the complexion, eliminate the signs of aging, and promote overall skin health.

In this blog post, we will explore the different antioxidant's skin benefits and how they can enhance the overall health and appearance of our skin.
How Antioxidants Benefit the Skin
Antioxidants have a strong role to play in promoting healthy skin by protecting it from extreme environmental conditions. They assist our skin in neutralizing harmful free radicals, which aid in premature aging and cause damage to the skin cells. Additionally, antioxidants can provide various other benefits by alleviating the damaging effects of free radicals, caused by pollution, UV radiation, stress, poor lifestyle, unhealthy diet, and much more.
Prevents premature aging- The most sought-after benefit of antioxidants is its anti-aging expertise. Antioxidants combat oxidative stress and facilitate decreasing the appearance of fine lines, wrinkles, and age spots. They protect the skin's collagen which is essential for maintaining the skin's firmness and elasticity. You can successfully reduce the signs of against by incorporating anti-aging antioxidants in your skincare routine and regular diet.
Antioxidants for glowing skin- Antioxidants play a key role in reviving and maintaining the radiant we all crave to have. It neutralizes free radicals and protects the skin against cellular damage, eventually promoting a more even skin tone. Antioxidants can also help combat inflammation, reducing redness and improving overall skin clarity. As a result, your skin appears brighter, more luminous and revitalized, consuming natural foods for glowing skin always help gain antioxidants.
Shield Against environmental factors- Our skin is constantly exposed to environmental pollutants, UV radiation, and blue light from electronic devices. Antioxidants act as the skin's defence mechanisms against these external contributors. They not only combat free radicals caused by environmental factors but also enhance the skin's ability to repair itself. This protection is crucial in preserving the skin's health and preventing long-term damage.
Supporting Skin Health: The most common antioxidant uses for skin is contributing to our overall skin health. They help us prevent dryness, maintaining proper hydration levels and moisture retention. Furthermore, antioxidants possess soothing properties, making them ideal for sensitive skin. Their ability to regulate oil production is also beneficial for acne or breakout-prone skin.
Top Antioxidants for Skin
You can attain your beauty goals by incorporating antioxidant-rich products into your skincare routine and following a diet rich in antioxidant sources. Understand the antioxidants used for skin and incorporate the below-mentioned anti-oxidant-rich products in your diet.
Vitamin C
Vitamin C is a potent antioxidant that helps protect the skin from environmental hazards. Additionally, it also reduces inflammation and stimulates collagen production which helps in brightening the skin and reducing the appearance of dark spots. Know more about the Vitamin C: Benefits, Sources, Deficiency Causes.
Vitamin E
Vitamin E can be called one of the anti-aging antioxidants which are capable of moisturizing and healing the skin. It also protects the skin against free radicals which can cause premature aging. The free radicals can contribute to our aging by damaging the cells and altering their DNA. There are several uses of Vitamin E for skin when applied topically or taken internally.
Beta-carotene
Beta-carotene helps neutralize free radicals, protecting the skin against oxidative stress and environmental damage. Beta-carotene is like a precursor of Vitamin A which has skin-brightening properties. It also promotes a healthy, even complexion by reducing the appearance of pigmentation irregularities and dark spots
Selenium
Selenium helps protect the skin against damage caused by oxidative stress and free radicals. It works in association with other antioxidants to help reduce the risk of sunburn and minimize the harmful effects of UV radiation. Selenium has anti-inflammatory properties which can assist in wound healing and reducing inflammation in skin conditions. There are also many Natural and healthy Hair benefits of Selenium for hair growth as well.
Green Tea
One of the biggest benefits of Green Tea for skin is that it contains polyphenols, which are powerful antioxidants that work to reduce inflammation and keep our skin youthful. They also protect the skin from sun damage, while enhancing our skin's elasticity.
Antioxidant-Rich Foods for Healthy Skin
In addition to using antioxidant-rich skincare products, consuming a diet packed with antioxidants is important because it contributes to the health and vitality of your skin. These foods contain a variety of vitamins and minerals that work in synergy to protect our skin from oxidative damage and promote a radiant complexion.

A list of the Best Foods For Healthy skin that you can incorporate into your diet:


Berries: Blueberries, strawberries, raspberries, and blackberries are packed with antioxidants such as vitamin C and vitamin E. These antioxidants help neutralize free radicals and protect against premature aging.
Leafy Greens: Spinach, Kale, and other leafy green vegetables are excellent sources of antioxidants, including vitamins A, C, and E. These leafy greens can also promote detoxification and improve skin tone.
Nuts and Seeds: Almonds, walnuts, flaxseeds, and chia seeds are rich in antioxidants, healthy fats, and omega-3 fatty acids. These nutrients help nourish the skin, reduce inflammation, and maintain a healthy skin barrier.
Citrus Fruits: Oranges, lemons, and grapefruits are abundant in vitamin C, an antioxidant for skin that supports collagen synthesis and protects against sun damage. Vitamin C also helps brighten the skin and improve its overall texture.
Topical Antioxidants for Glowing Skin
Topical antioxidants are an essential part of a skincare routine that intends to achieve radiant and healthy-looking skin. They can also protect the skin from harmful environmental factors and free radical damage, which cause premature aging, hyperpigmentation, and other skin concerns. Here are some of the best topical antioxidants for glowing skin:
Serums
You can search for serums or moisturizers containing ascorbic acid or L-ascorbic acid, the most stable and effective forms of vitamin C. One of the key antioxidant serum benefits is to target specific skin concerns, such as brightening, firming, or hydrating the skin. Serums are typically applied after cleansing and toning but before moisturizing.
Moisturizers
They are formulated with ingredients that help to lock in moisture, improve the skin's barrier function, and prevent water loss. Moisturizers are used to work on various skin types and concerns, such as dryness, oiliness, or sensitivity. They also contribute to a smoother and softer complexion.
Face masks
Face masks can provide intense hydration, deep cleansing, exfoliation, and nourishment to the skin. They assist in improving the overall appearance and texture of the skin, leaving it refreshed and revitalized.
Sunscreens
Sunscreen is a vital part of any skincare routine as it helps protect the skin from harmful UV radiation. It acts as a barrier that shields the skin from UVA and UVB rays. Sunscreen helps to prevent sunburn, premature aging, and skin damage, including skin cancer.
How Skin Gummies Can Help You to Get Glowing Skin?
Skin health gummies are enriched with essential nutrients that nourish and support our skin's vitality. They contain a combination of vitamins, minerals, antioxidants, and botanical extracts known for their beneficial effects on the skin.

Skincare gummies are often packed with collagen-boosting ingredients. By supporting collagen synthesis, the gummies can help improve skin texture, and reduce the visibility of fine lines and wrinkles.

Proper hydration is key to achieving a glowing complexion. Thus, gummies for glowing skin packed with hydrating ingredients are an ideal addition to restore your youthful skin. They also can attract and retain moisture.
Lifestyle Habits for Optimal Skin Health
Avoid excessive sun exposure because it can cause premature aging, dark spots, and an increased skin cancer risk. Protect your skin by wearing sunscreen with a high SPF, seeking shade during peak sun hours, and wearing protective clothing.

A balanced diet rich in fruits, vegetables, whole grains, lean proteins, and healthy fats can contribute to vibrant, healthy skin. Antioxidants for glowing skin include berries, leafy greens, and nuts which combat free radicals and promote a youthful complexion.

Proper hydration is essential for maintaining skin health. You should never fail to consume an adequate amount of water throughout the day. Hydration keeps our skin hydrated, plump, and radiant. It also flushes out toxins which facilitate skin elasticity.

Quality sleep is crucial for overall well-being, including skin health. During sleep, your body repairs and regenerates cells, including those in your skin.

Stress can negatively impact your skin by triggering inflammation, acne breakouts, and other skin conditions. Thus, practising stress-management techniques such as deep breathing, meditation, and regular exercise will help in keeping your skin well.

A gentle skincare routine is a must that suits your skin type. Avoid harsh cleansers or over-exfoliation, as they take away natural oils and disrupt the skin's barrier function.
Conclusion
The list of antioxidant skin benefits is never-ending. This is the reason why the power of antioxidants in skincare cannot be undermined. From their remarkable anti-aging effects to their ability to restore radiance, antioxidants are primitive in maintaining our skin health.

Additionally, antioxidants used for skin are unmatched as well. They neutralize the free radicals which if left untreated can lead to oxidative stress. The oxidative stress can, in turn, cause premature aging, dullness, and damage to our skin severely. Thus, antioxidants are the best supporting agents which take care of our skin health and glow very seamlessly.

Apart from consuming an antioxidant-rich diet, you can also include multivitamin gummies, biotin gummies for hair skin and nails. These gummies are nutrient-packed and assist in keeping our well-being. Best beauty gummies are another addition that can be actively looked into.
FAQs
How do antioxidants contribute to the cellular repair process?
Antioxidants play a crucial role in the cellular repair process by neutralizing harmful free radicals and protecting cells from oxidative damage. Through DNA preservation, antioxidants support cellular repair mechanisms and maintain the health of cells.
What are the key antioxidants to look for in a serum?
When choosing a serum, look for an antioxidant for skin that has multiple benefits to offer. Some key antioxidants to look for are Vitamin C (Ascorbic Acid), Vitamin E, Green Tea Extract, Niacinamide (Vitamin B3), and Ferulic Acid.
Are skin health gummies suitable for all ages?
Skin health gummies can be suitable for various age groups, but it is important to consider individual factors and consult with a healthcare professional before incorporating them into your routine.
How often should I apply antioxidant serum to my skin?
Antioxidant serums are often used in the morning and evening as part of a skincare routine. When applied in the morning, antioxidant serum benefits include providing antioxidant protection against environmental stressors. While in the evening the antioxidants work overnight plus support the skin's repair and revitalizing process.
What are the best anti-aging antioxidants?
Vitamin A is the best antioxidant for the skin which stimulates collagen production, promotes cell turnover, and improves skin texture. It helps reduce the appearance of fine lines, wrinkles, and age spots as well.

Vitamin B3 is an antioxidant offering multiple benefits for aging skin. It improves skin elasticity, reduces the appearance of wrinkles, and enhances skin barrier function.

Vitamin E can help reduce the signs of aging, such as fine lines and wrinkles, and promote a more youthful complexion.
Are there specific foods rich in antioxidants that promote skin hydration?
Watermelon is a food for skin hydration that is refreshing and has a high water content, making it a hydrating fruit. Cucumbers are known for their high water content, making them hydrating for the body and the skin. Citrus fruits are rich in vitamin C, which is an antioxidant supporting collagen production and maintaining skin hydration.