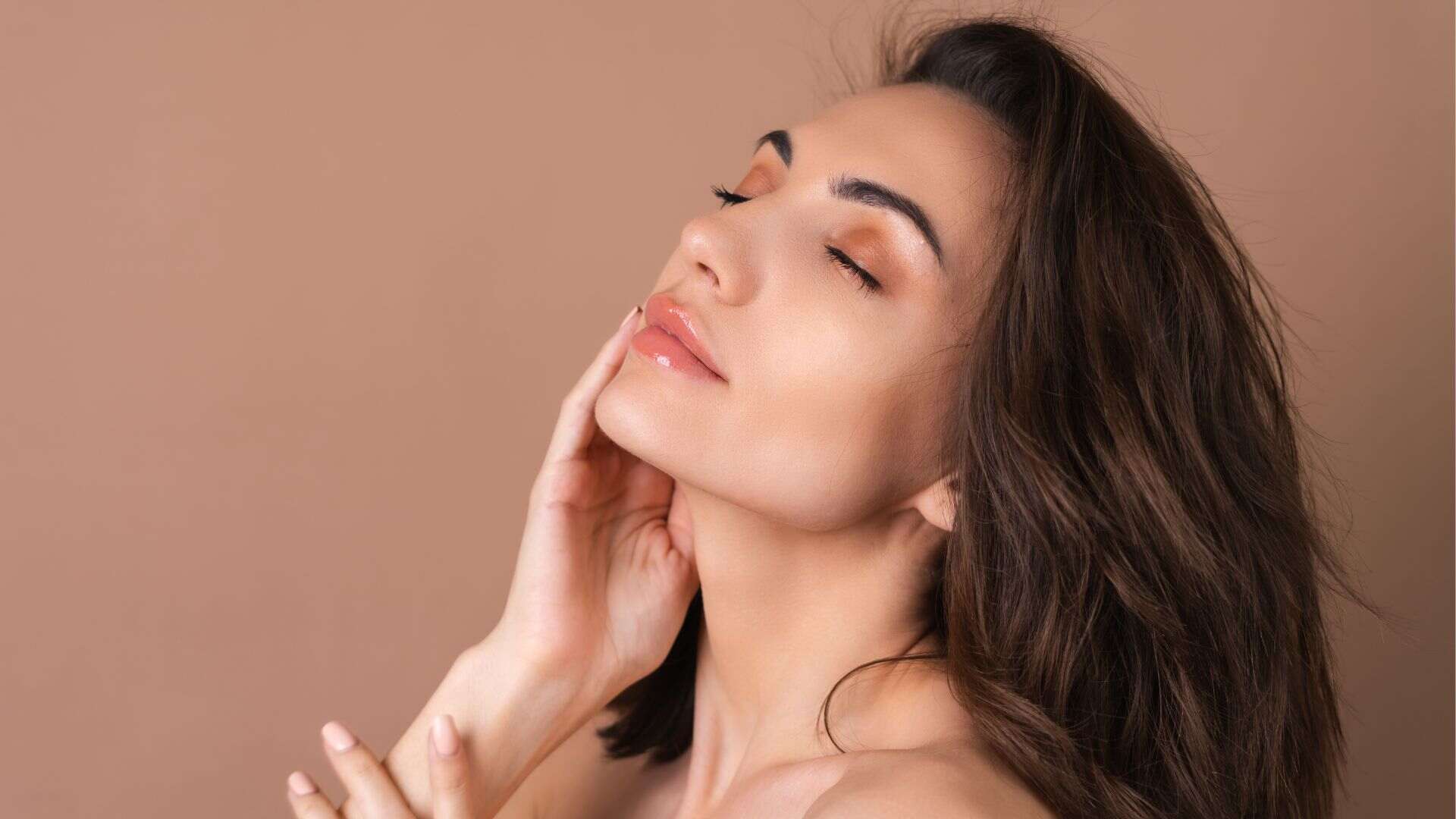 What is the skin barrier and how to protect it naturally
For the past two years, skin has come under the spotlight with many trying to understand their skin type and how to take care of it. But the one thing that's been MIA is the topic on skin barrier and its importance. So, what is it exactly? Well, just as your immune system acts like a barrier to keep out germs and viruses, in the same way, you also have a skin barrier that works round the clock to keep the nasties at bay. 
Your skin is made up of 3 layers, the epidermis which is the top layer, the dermis which lies in the middle and the hypodermis which is the lowest layer of the skin. The skin barrier lies on the topmost level and it is your body's first line of defense. So, if you're facing skin issues like acne, and dryness then chances are you are dealing with a damaged skin barrier. Scroll down to find out more about your skin barrier and how you can strengthen it. 
What is the purpose of your skin barrier?
Each layer has a part to play in protecting and maintaining healthy skin. The top layer contains cells called corneocytes that are bound together by mortar-like lipids. These lipids contain keratin and natural moisturizers that make up your skin barrier. Here you'll find cholesterol, fatty acids, and ceramides, all of which help in keeping the barrier strong. 
Should you be worried about a weak skin barrier? The answer is yes! Not only are skin issues directly related to a weak barrier but it is also an open door for harmful environmental toxins and pathogens. Once these toxins penetrate your skin, they can cause chaos inside your body. But the bad news doesn't end there. A weak barrier can also lead to quicker water evaporation, leaving your skin completely dehydrated. 
What can damage your skin barrier? 
While your skin barrier is your body's natural line of defense, it is not indestructible. Every day your barrier goes up against harmful external and internal threats and they can range from something as simple as pollution to something more complex like genetics. Extreme climate, allergens, irritants, and pollutants, too much sun exposure or not using spf, detergents, and soaps, harsh chemicals, over-exfoliation, and genetic factors can all damage your skin barrier leading to numerous skin issues. 
Signs you have a damaged skin barrier
Wondering if your skin barrier needs a little extra boost? Well, if you show any of the following signs the answer is yes. 
Lack of skin elasticity
Itchy, dry skin
Wrinkles
Discoloration or rough patches
Thinning of the epidermal layer
If you are experiencing any of these issues, don't worry, it is reversible. You can strengthen your skin barrier by just making a few lifestyle and diet changes. Keep on reading to find out how to repair skin barrier naturally and attain healthy skin at home.
5 ways to strengthen your skin barrier at home
1. Don't complicate your skin routine 
Paying attention to your skin needs is more important than following the latest skin trend. While the world is obsessed with the 10-step skincare routine, if you have a weak skin barrier, it is important to simplify your skincare routine. A complicated skin regimen can damage your skin barrier. You can also reach out to a dermatologist to find the best products for your skin. 
2. Keep yourself hydrated
Repairing your skin barrier begins with simple lifestyle changes, starting with consuming more fluids. Drinking sodas and coffee does not count as they dehydrate the skin further and could do more harm than good. If you want to strengthen your skin barrier, you need to go old school and stick to drinking plenty of H2O. Your skin contains 30 percent water, and by drinking plenty of water daily, you can reduce water loss and improve skin hydration. 
If you keep forgetting to consume water, keep an alarm and carry around Root7 bottles which are functional and great for the environment, so you needn't worry about plastic waste. You can choose from a wide range of unique and stylish designs to match your every mood. What's so great about these bottles is that they have triple-layered insulation which ensures your liquids stay hot or cold for long hours. You can also throw them in your bag and not worry about a watery mess as these bottles are 100% condensation free. Whether you're hitting the gym, vacationing, at work or even just relaxing at home, make these bottles your trusty sidekick and keep your skin hydrated no matter where you are.
3. Your pH balance is important 
There is a thin layer on the skin's surface which is known as the acid mantle. This is made up of lipids from the oil glands mixed with amino acids from sweat. The pH balance is around 4.0 to 6.0. According to research, in order to maintain that pH balance, it is recommended to cleanse and tone your face with products that have a pH balance between 4.0 to 5.0. If you are looking for the best cleanser for a damaged skin barrier, it is best to consult your dermat.
4. Use moisturizers with hyaluronic acid 
When it comes to treating dry skin, it's important to look for moisturizers that are rich in ingredients like hyaluronic acid to help prevent moisture loss.
5. Skin supplements 
What you consume can have a direct effect on your skin. While foods rich in omega 3, collagen, vitamin A, and proteins all help boost your skin from within, it is not enough to bridge the nutritional gap. Here's when skin supplements like Nyumi radiant skin gummies come into the picture. They are filled with the necessary ingredients to help boost skin health from within. 
Go ahead and show your skin the TLC it needs.
Popular Searches
Hyaluronic Acid For Skin Care | Vitamin C Benefits | Benefits of Vitamin E For Skin | Best Foods For Healthy Skin | Dry Skin vs. Dehydrated Skin | Benefits of Curcumin | How to Reduce Skin Pores | Tips For Glowing Skin | Destress your skin post holiday season | Ceramides for skin | Zinc Benefits for skin | Menopause for skincare | Benefits of Green Tea for Skin | Glycolic Acid Benefits | Hyaluronic Acid For Skin | Hydrating Foods For Skin | Natural Remedies For Chapped Lips | Benefits of Facial Icing | Benefits of Rice Water for skin | Benefits of Collagen | Benefits Of Glutathione For Health | Summer Skincare Routine | Bakuchiol for Skin | Vitamin E For Skin | Best Home Remedies For Acne | Natural food for glowing skin | Benefits of Hyaluronic Acid | benefits of drinking water for skin | Collagen Benefits for Skin | Antioxidant Benefits for Skin