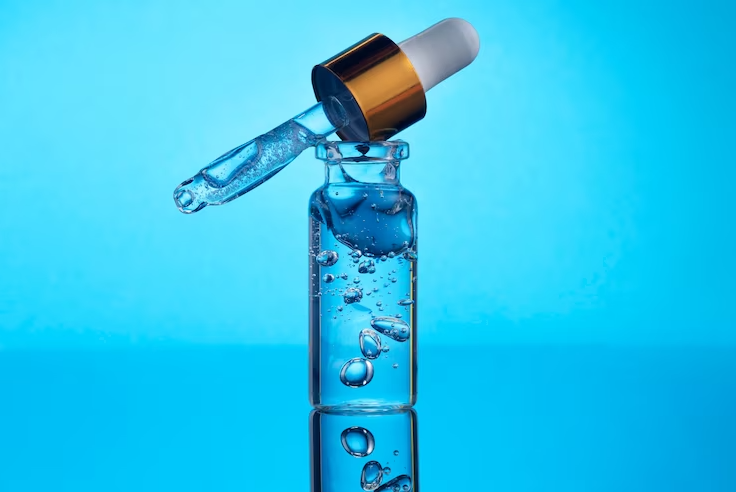 The Amazing Benefits of Hyaluronic Acid: Hydrate and Rejuvenate
Hyaluronic acid, also known as hyaluronan, is a naturally occurring substance found in the human body. It plays a crucial role in maintaining the health and vitality of various tissues and organs. With its exceptional ability to attract and retain water, hyaluronic acid has gained popularity in the beauty and wellness industry for its remarkable benefits. In this article, we will explore the multiple advantages of hyaluronic acid and how it can promote hydration and rejuvenation in different aspects of our health.
Hyaluronic Acid Benefits for Skin
Our skin is the largest organ in the body and acts as a protective barrier. Hyaluronic acid plays a vital role in maintaining the health and appearance of our skin.
1. Skin hydration
One of the primary benefits of hyaluronic acid for the skin is its exceptional hydrating properties. This molecule has the ability to hold up to 1,000 times its weight in water, providing intense hydration to the skin cells. By attracting and retaining moisture, hyaluronic acid helps to keep the skin plump, supple and well-hydrated. This leads to a more youthful and radiant complexion.
2. Anti-aging properties
As we age, the natural production of hyaluronic acid in our bodies decreases, leading to a loss of skin elasticity and the formation of wrinkles and fine lines. By topically applying hyaluronic acid or using skincare products containing this ingredient, we can help replenish the skin's hyaluronic acid levels, improving its moisture content and reducing the visible signs of aging. Hyaluronic acid also has antioxidant properties, helping to protect the skin from damage caused by free radicals and environmental stressors.
3. Skin Brightening & Healing
Hyaluronic acid promotes a brighter and more even skin tone by improving the skin's moisture balance. Well-hydrated skin appears plumper and smoother, reducing the appearance of hyperpigmentation and giving the complexion a more youthful and vibrant glow. Additionally, hyaluronic acid aids in the healing process of the skin by accelerating tissue repair and regeneration.
4. Reduction of fine lines and wrinkles
The ability of hyaluronic acid to retain moisture in the skin makes it an effective ingredient in combating the appearance of fine lines and wrinkles. By providing hydration and improving skin elasticity, hyaluronic acid helps to minimize the depth and visibility of wrinkles, giving the skin a more youthful and rejuvenated appearance.
Hyaluronic Acid Benefits for Joint Health
In addition to its benefits for the skin, hyaluronic acid is crucial in maintaining healthy joints.
1. Joint lubrication
Hyaluronic acid acts as a lubricant and shock absorber in the joints, allowing smooth and pain-free movement. It helps to maintain the viscosity and elasticity of the synovial fluid, which lubricates the joints and reduces friction between the bones. This lubricating effect is particularly beneficial for individuals suffering from conditions such as osteoarthritis, where the natural production of hyaluronic acid in the joints is reduced.
2. Joint pain relief
People experiencing joint pain and discomfort may find relief through the use of hyaluronic acid supplements. By restoring the hyaluronic acid levels in the joints, these supplements can help alleviate pain, improve joint mobility, and enhance overall joint health.
3. Prevention of joint disorders
The loss of hyaluronic acid in the joints can contribute to the development of various joint disorders. By maintaining adequate levels of hyaluronic acid, individuals may reduce the risk of conditions such as osteoarthritis and degenerative joint diseases, promoting long-term joint health and mobility.
Hyaluronic Acid Benefits for Eye Health
Hyaluronic acid also plays a vital role in promoting and maintaining eye health.
1. Eye lubrication
The eyes require adequate lubrication to prevent dryness and discomfort. Hyaluronic acid helps to keep the eyes moist and lubricated, reducing the symptoms of dry eye syndrome and providing relief for individuals experiencing eye irritation and inflammation.
2. Soothes Puffiness
Under-eye puffiness is a common concern for many individuals. Hyaluronic acid can help alleviate puffiness by improving skin hydration and reducing water retention in the under-eye area. This leads to a more refreshed and revitalized appearance.
Hyaluronic Acid Benefits for Gut Health
In recent years, the role of hyaluronic acid in gut health has gained attention due to its potential therapeutic benefits.
1. Intestinal lubrication
Hyaluronic acid helps to maintain the health and function of the digestive system by providing lubrication to the intestinal walls. This lubricating effect supports smooth digestion and the movement of food through the digestive tract, reducing the risk of digestive discomfort and promoting optimal gut health.
2. Gut inflammation reduction
Inflammatory bowel diseases, such as Crohn's disease and ulcerative colitis, can cause chronic inflammation in the gut. Hyaluronic acid has shown promising anti-inflammatory properties, potentially aiding in the reduction of gut inflammation and providing relief for individuals suffering from these conditions.
Hyaluronic Acid Benefits for Wound Healing
The regenerative properties of hyaluronic acid make it beneficial for wound healing and tissue repair.
1. Tissue regeneration
Hyaluronic acid supports the regeneration of tissues by promoting cell proliferation and migration. It helps to create an optimal environment for wound healing, leading to faster and more efficient tissue regeneration.
2. Reduction of scar formation
When wounds heal, the formation of scars is a natural part of the process. However, hyaluronic acid can help reduce scar formation by improving the healing process and minimizing scar tissue formation.
3. Acceleration of wound healing process
By providing moisture to the wound and creating a favorable environment for healing, hyaluronic acid can accelerate the wound healing process. It helps to keep the wound moist, prevent infection, and promote the growth of new skin cells.
Hyaluronic Acid Supplements and Dosage
Hyaluronic acid supplements are available in various forms and can be used to support overall health and address specific concerns.
1. Types of hyaluronic acid supplements
Hyaluronic acid supplements come in different forms, including capsules, tablets, and topical creams. One popular and convenient option is skin gummies, which provide an enjoyable way to incorporate hyaluronic acid into your daily routine while supporting skin health.
2. Recommended dosage
The recommended dosage of hyaluronic acid supplements may vary depending on the specific product and the individual's needs. It is advisable to follow the instructions provided by the manufacturer or consult a healthcare professional for personalized guidance.
3. Precautions and potential side effects
Hyaluronic acid supplements are generally considered safe for most individuals. However, some people may experience mild side effects, such as gastrointestinal discomfort or allergic reactions. It is important to read the product label, follow the recommended dosage, and consult with a healthcare professional if you have any concerns or existing medical conditions.
Conclusion
In conclusion, hyaluronic acid offers a wide range of benefits for various aspects of our health. From promoting skin hydration and anti-aging effects to supporting joint health, eye health, gut health, and wound healing, hyaluronic acid plays a crucial role in maintaining overall well-being. Incorporating hyaluronic acid supplements, such as hyaluronic acid gummies, into your daily routine can provide additional support for these benefits. Alongside hyaluronic acid, other multivitamin gummies, such as Biotin hair gummies and melatonin sleep gummies, can further enhance your health and wellness journey. Explore the diverse range of products from Nyumi to optimize your vitality and embrace a healthier lifestyle.
FAQs
What are the primary roles of glycolic acid and hyaluronic acid in skincare?
Glycolic acid for skin is used because of its exfoliating properties
It is an alpha hydroxy acid (AHA) that helps to remove dead skin cells and improve skin texture,
While Hyaluronic acid hand is a hydrating ingredient that attracts and retains moisture in the skin.
How does hyaluronic acid benefit different skin types?
Hyaluronic acid benefits different skin types by providing hydration and moisture. For dry skin, it helps to replenish moisture and improve the skin's ability to retain water. For oily skin, it provides lightweight hydration without clogging pores. It is gentle and soothing for sensitive skin, reducing redness and irritation.
Can hyaluronic acid be used in combination with other skincare products?
Yes, hyaluronic acid can be used in combination with other skincare products. It is a versatile ingredient often used in serums, moisturizers, and creams. It can be incorporated into your skincare routine alongside products like cleansers, exfoliators, antioxidants, and sunscreens.
Is it possible to combine hyaluronic acid with skin gummies?
Yes, it is possible to combine hyaluronic acid with other skin gummies, as long as the ingredients are compatible and there are no contraindications. However, consulting with a healthcare professional before combining skincare supplements is advisable.